ISAR Aerospace Set to Offer Free Launch Services to European Institutions
17th Sep 2021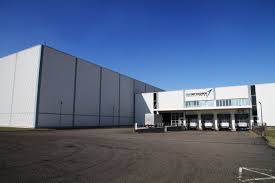 DLR (German Space Agency) made news recently after announcing free launches for European institutions. Those interested in this service have to apply to take part in the ISAR Aerospace launch.
Last May, there was a DLR microlauncher competition, and ISAR Aerospace emerged as the winner. The startup managed to beat HyImpulse Technologies and Rocket Factory Augsburg for the lucrative prize. It won $13 million and should deliver payloads from different institutions in two demo missions.
The demo missions will take place in 2022-2023 aboard the Spectrum rocket. Now DLR is busy collecting applications from interested institutions in line with these deadlines. The chosen ones will get a chance to have their satellites as part of the payloads set for LEO.
DLR Accepting Applications from Institutions ahead of the ISAR Aerospace Launch
The institutions permitted to participate in this application process are limited. DLR only accepts them from public research centers, universities, governments, agencies, and public institutions. All applicants must be part of the ESA (European Space Agency) or a member of the EU.
In addition, the participants must deliver a payload weighing not more than 150kgs assigned to an orbit that's possible to reach from Andoya Spaceport in Norway. However, DLR has not stated the limit on the number of payloads each institution can bring to the event, just that all of them can't go beyond 150kgs in total per institution.
Once the institutions deliver the payloads, the winning company will cover all standard launch costs. The only thing that ISAR Aerospace expects the institutions to cover is payload adaptors cost and any other launch requirement that's not standard to such events.