Is Germany taking the lead in the space race while UK struggles with brexit chaos?
15th Sep 2021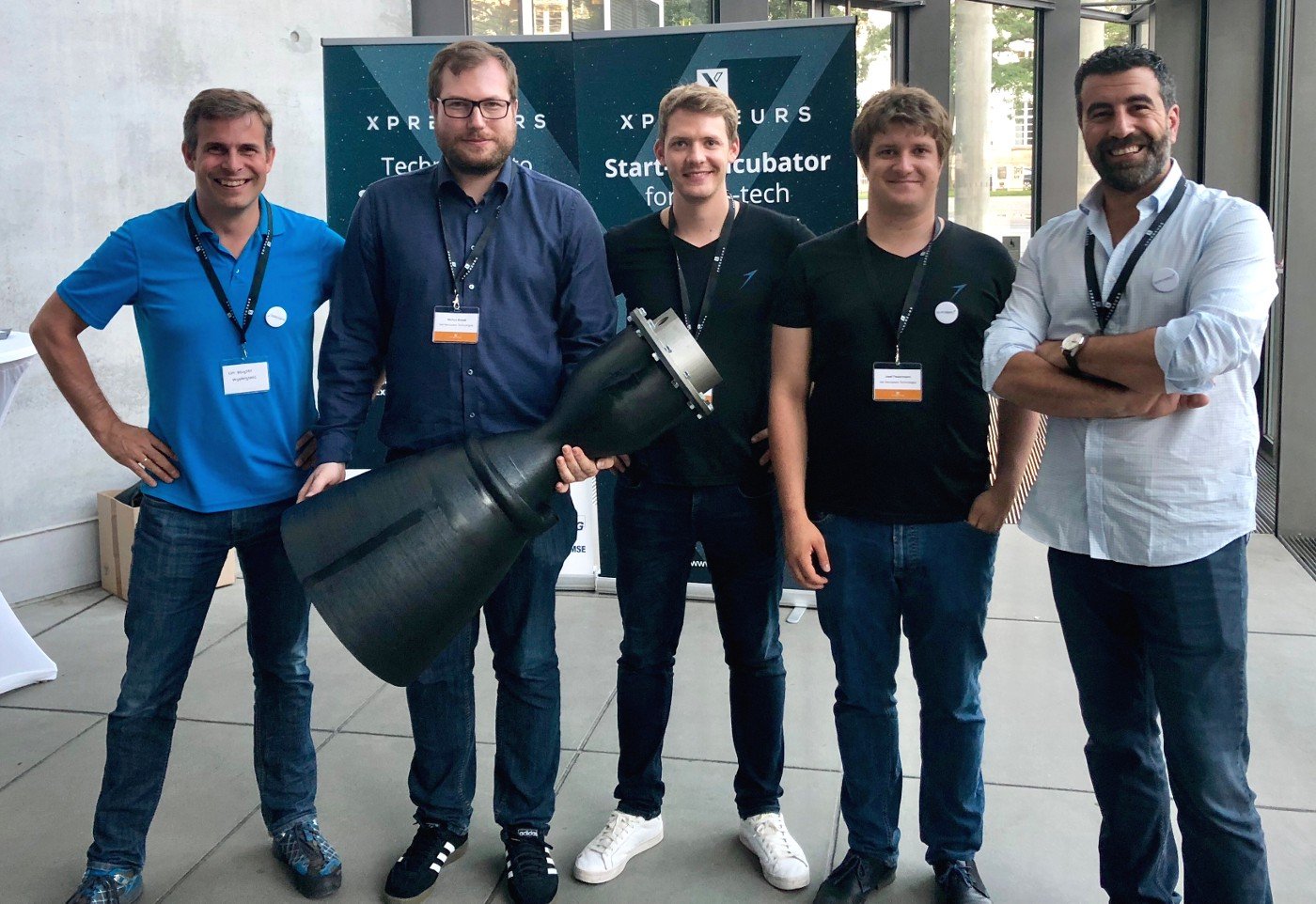 We have been monitoring very closely the progress being made by launch companies across Europe, particularly in the shadow of the UK's exit from Europe. We are mainly looking for any impact on the UK's space launch ambitions due to Brexit and the country's increasingly isolationist outlook and strained relationship with other European countries. Our findings and observations don't bode well for Boris Johnson's government. Because… Germany.
Recently we wrote about the progress being made by Germany in the race to space with significant support being given by the EU, the German administration and the European Space Agency as well as some major players in the Aerospace industry. When you draw direct comparisons with the British government's efforts and actions the contrast is stark. Let's not forget this is a government that spent £400m rescuing OneWeb thinking they were buying a satellite navigation network, although the OneWeb constellation is not suitable for GPS.
We are witnessing almost daily news updates from German-based startups like Rocket Factory Augsburg and Isar Aerospace, and even UK-based companies securing commercial arrangements with the ambitious Germans.
Back in February of this year, the Shetland Space Centre (Saxa Vord Spaceport) announced that German launch company, HyImpulse Technologies was planning to launch from their facilities on the island of Unst. The company have since executed a successful engine test on the island.
What is even more interesting is that the Shetland Space Centre planned last year to open an operational base in Munich to tap into the increased space-related activity there. We can't confirm whether this went ahead or not, but certainly the intention was there. We also reported previously that rocket manufacturer, Orbital Express Launch Ltd. (aka Orbex Space), who have exclusive launch facilities in Sutherland on the Scottish mainland, also have a strong manufacturing base in Germany, with most of their directors either living there or in neighbouring Denmark.
So not only have the Germans secured a significant proportion of Shetland launches but they have secured 100% exclusive use of the Sutherland Spaceport.
A more recent development, however, came as quite a surprise and was an even greater sign that space companies operating out of Britain were hedging their bets and instead of waiting for the British government to get its act together, are making inroads with Germany, almost in defiance of the Brexit situation. The most notable of which was a recent announcement by Edinburgh-based launch provider, Skyrora, in which they shared details of a Memorandum of Understanding with the German space industry to assist in getting their launch facilities up and running.
There are a number of reasons this is such a significant development. The main one being that it gives the appearance that the British government don't have a grip on their own space industry as their home grown commercial entities are hungry for progress and to move forward at pace are having to deploy their skills and resources elsewhere.
One other reason why this is so significant is that it shows private enterprise are operating at a significantly faster pace than government. But more importantly, it indicates a likeliness that Germany are considerably ahead of UK in the European space race – with the help of UK enterprises, likely frustrated by UK government plunging the country into Brexit chaos and unable to make the sort of inroads the private space industry needs.