ISAR Aerospace profile -Space Launch company from Munich
3rd Mar 2021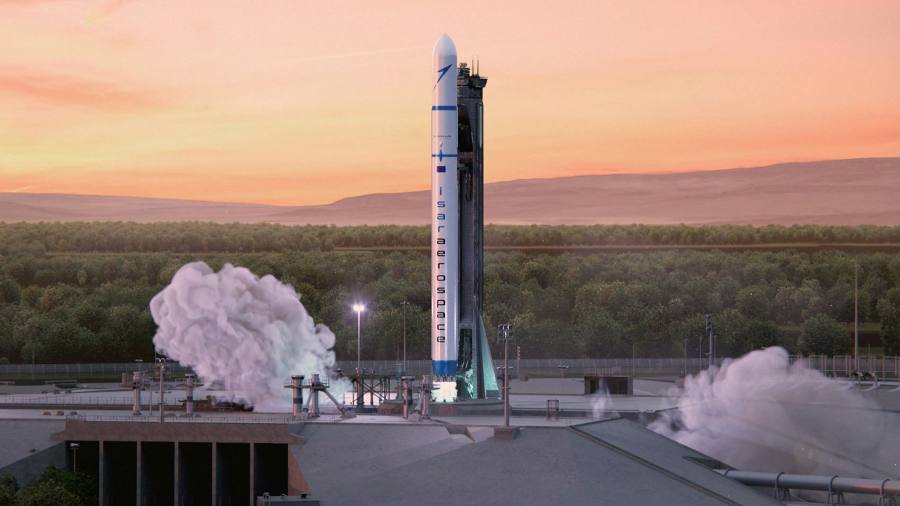 ISAR Aerospace is one of the most promising startups founded in Germany. Today, the global aerospace industry is experiencing a peak in startup activity. Experienced professionals leave their jobs in large companies to create their own business. Such startups develop faster and more efficiently with the support of interested investors. ISAR Aerospace from Munich is one of such private companies.
A group of like-minded people from Munich
ISAR Aerospace was founded by three graduates of the Technical University of Munich – Daniel Metzler ISAR Aerospace visionary, Markus Brandl, and Josef Fleischmann. The engineers were united by the idea of creating an economically viable rocket for launching small satellites into low-earth orbit. Interestingly, Josef Fleischmann, the ISAR Aerospace co-founder, already had a successful project – a car for American racing Hyperloop. After that development, he was offered a good job in the USA. However, Josef returned home to start his own business, ISAR Aerospace, which is now one of the aerospace technology leaders in Europe. 
Daniel Metzler, ISAR Aerospace founder and his partners are confident that ISAR Aerospace Technologies can make space more accessible to researchers thanks to their Spectrum launch vehicle. The ISAR rocket prototype weighs less than other companies' counterparts. At the same time, it is equipped with powerful propulsion systems that ensure economic fuel consumption with minimal emissions. The rocket will be able to launch groups of satellites with a total weight of up to 1 tonne, which means that it has no equivalent in Europe today. If the ISAR Aerospace project succeeds, Germany will join the global space race and replenish its budget.
ISAR Aerospace Technologies are on the rise
Satellite data from space is vital for a variety of spheres:
Mapping and navigation
GPS
Commercial agriculture
Media
Meteorology
Transport
IT
According to Josef Fleischmann, ISAR Aerospace co-founder, launching a satellite into orbit is not a problem today. The main challenge is the time necessary to prepare for launch and the high cost of launching. Heavyweight rockets require significant investment, so they don't launch as often as companies want them to. Increased demand has spawned the emergence of private companies offering more affordable satellite launches into space. This is how Orbex and Skyrora startups appeared in Britain, Virgin Orbit and Firefly in the USA, Gilmour Space in Australia, and ISAR Aerospace in Germany. Their rockets will be more affordable and take less time to become launch-ready. This means that more companies should be able to afford satellite launches. 
Spectrum launch is scheduled for 2021, however interested companies are already lining up to use ISAR services and obtain the necessary data from space. The project's potential for success is strengthened by large investors funding the development of innovations, expanding manufacturing capabilities, and testing.
ISAR founders believe that microsatellites launched into low-earth orbit have great potential, which will continue to develop for several decades. That is why a cost-effective rocket for launching satellites and constellations of satellites is economically viable. ISAR Aerospace sees space industry development as Germany's primary business goal.