21 Former and Current Blue Origin Employees Raise Safety and Sexism Concerns at the Company
26th Oct 2021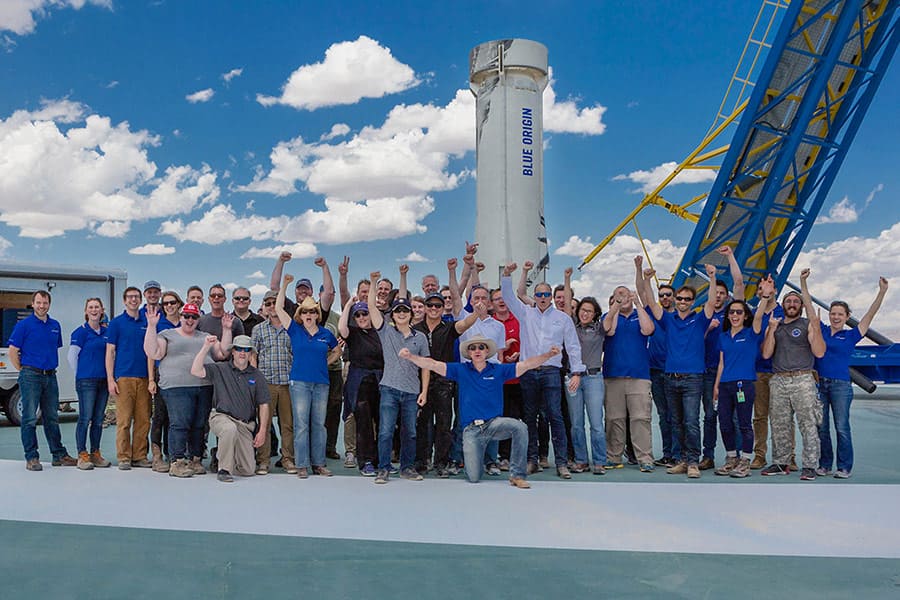 Jeff Bezos' company Blue Origin will face a review over safety concerns raised by a group of former and current employees. The 21 individuals claim the company flaunted some safety measures to gain momentum in the space race.
In addition, current staff members have a comprehensive claim of sexism that's ingrained in the company. However, Blue Origin denies the charges and states it has a clean safety record. A representative from the company stated that there are numerous avenues for employees to air their grievances. This includes a 24/7 hotline that keeps the caller anonymous and prompts an immediate investigation into the matter.
Blue Origin Staff Address Culture of Harassment and Discrimination
A letter is the source of mentioned grievances facing the Jeff Bezos' enterprise written by Alexandra Abrams and other staff. Alexandra is the former head of internal communications. The letter was published in Lioness, a whistleblowing website.
The main concern is over the New Shephard rocket and whether it meets set safety standards. It states that the enterprise was quite lucky. Nothing terrible has happened so far. There are over 1,000 reports on safety issues with the space vehicle that no one had ever taken time to address.

The concerns have caught the attention of the FAA, which works hard to ensure all safety measures are taken within the industry. It's currently reviewing the information.
Another concern is the 'culture of sexism' where top management is accused of inappropriate behaviour towards women. There's a report from a senior executive where she states she tried to raise the matter with the Blue Origin HR department several times to no avail.