Blue Origin and SpaceX Rockets' Design Inspires Chinese Company Focused on Suborbital Space Tourism
18th Oct 2021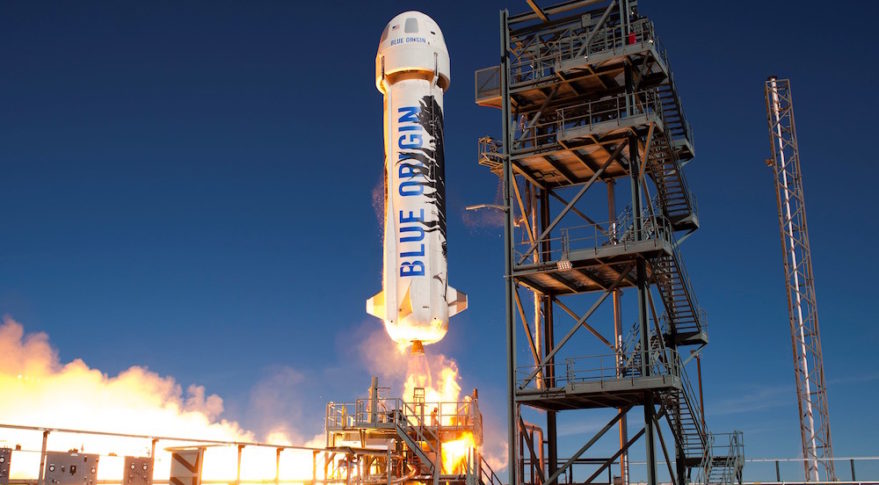 Chinese company CAS Space (Beijing Zhongke Aerospace Exploration Technology) has recently been inspired by Blue Origin, aiming to provide rides for space tourists by 2024. According to a recent press release, the company is working on a single-stage rocket that is reusable for space tourism purposes and could take up to 7 passengers into space.
Blue Origin inspired design
Many people believe that the new design is reminiscent of rockets made by Blue Origin and its rival SpaceX. There are a number of grid fins near the rocket's top that will guide its descent. Instead of landing on its legs, the spacecraft will be caught by robotic arms. The crew will land in a capsule aided by three parachutes. The design could remind of Blue Origin's rocket, but CAS Space's design won't be entirely like the New Shepard.
Chinese company's activity
This Chinese company, registered in December 2018, initially began developing solid rockets; however, it changed plans over the years. Now it is mainly building liquid propellant launchers. Space tourism and commercial launches are much more on the Chinese government's mind today – CAS is just one of several companies that had emerged from China since 2014 when the government opened up its space sector for investment.
Ambitious timeline ahead
CAS Space certainly has some ambitious plans over the years, and with its new rocket in the works, we can expect a lot of news from the company in the future. Now that it is funded and backed by the Chinese government, it wants to compete with other companies such as Blue Origin to put China on the space exploration map.