UK Horizontal Launch After the VO Collapse
4th Apr 2023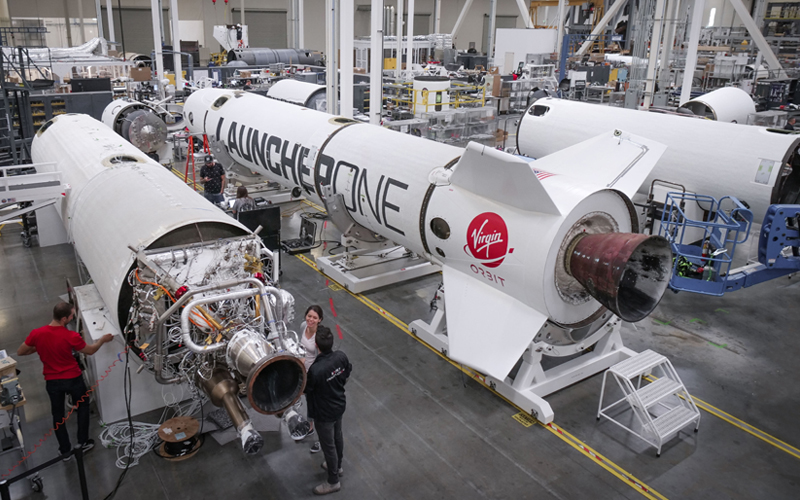 Virgin Orbit made headlines on 4th April with its announcement that it would cease operations completely and file for Chapter 11 bankruptcy. The launch industry was not surprised at the company's fall, though commentators are pointing out that Virgin Orbit seemed to be set for sunny days with the 'Start Me Up' mission from Cornwall Spaceport. While a buyer could revive the company and return to the skies, 'Start Me Up' seems to have been followed by 'Another One Bites the Dust' in the short term. But what does the Virgin Orbit failure mean for the UK, and for the future of horizontal launch from country?
UK Horizontal Launch from Spaceport Cornwall
Virgin Orbit's launch partner in the UK, Spaceport Cornwall, will have to wait for another company to provide the launch services that complement its profile. The fact that Spaceport Cornwall is the only site in the UK to experience the take off of a Boeing 747 carrying a rocket capable of reaching orbit is of relatively little importance. What does matter is that Spaceport Cornwall does have the required licences as well as experience in everything associated with the successful takeoff of a jet bearing a satellite-carrying rocket. This includes payload processing – something that Spaceport SaxaVord could be able to do after the infrastructure is in place later this year. SaxaVord is a vertical launch site, however, so Cornwall's experience and flexibility as a launch site remain uncontested.
The 'Real' UK Horizontal Launchers
A small but vocal band claimed that the Start Me Up mission wasn't 'really' a UK launch. Be that as it may, the UK is committed to developing horizontal launch. Spaceport Cornwall is looking to freshen its view on the technology:
Launching from Prestwick
Cornwall may be the first, but it certainly will not be the only horizontal launch site in the UK. As OT mentioned in Horizontal Launch Companies – The Compleat Guide, Astraius plan to launch out the back of a Boeing C-17 cargo jet in the next year or so. Spaceport Prestwick near Glasgow, which is also near the area's space cluster, would host the launches.
Other launchers are lining up to hurl rockets from aircraft. UK horizontal launch may be down, but not out!