UN could reach net zero Emissions by 2040 with satellites, Inmarsat report says
14th Dec 2022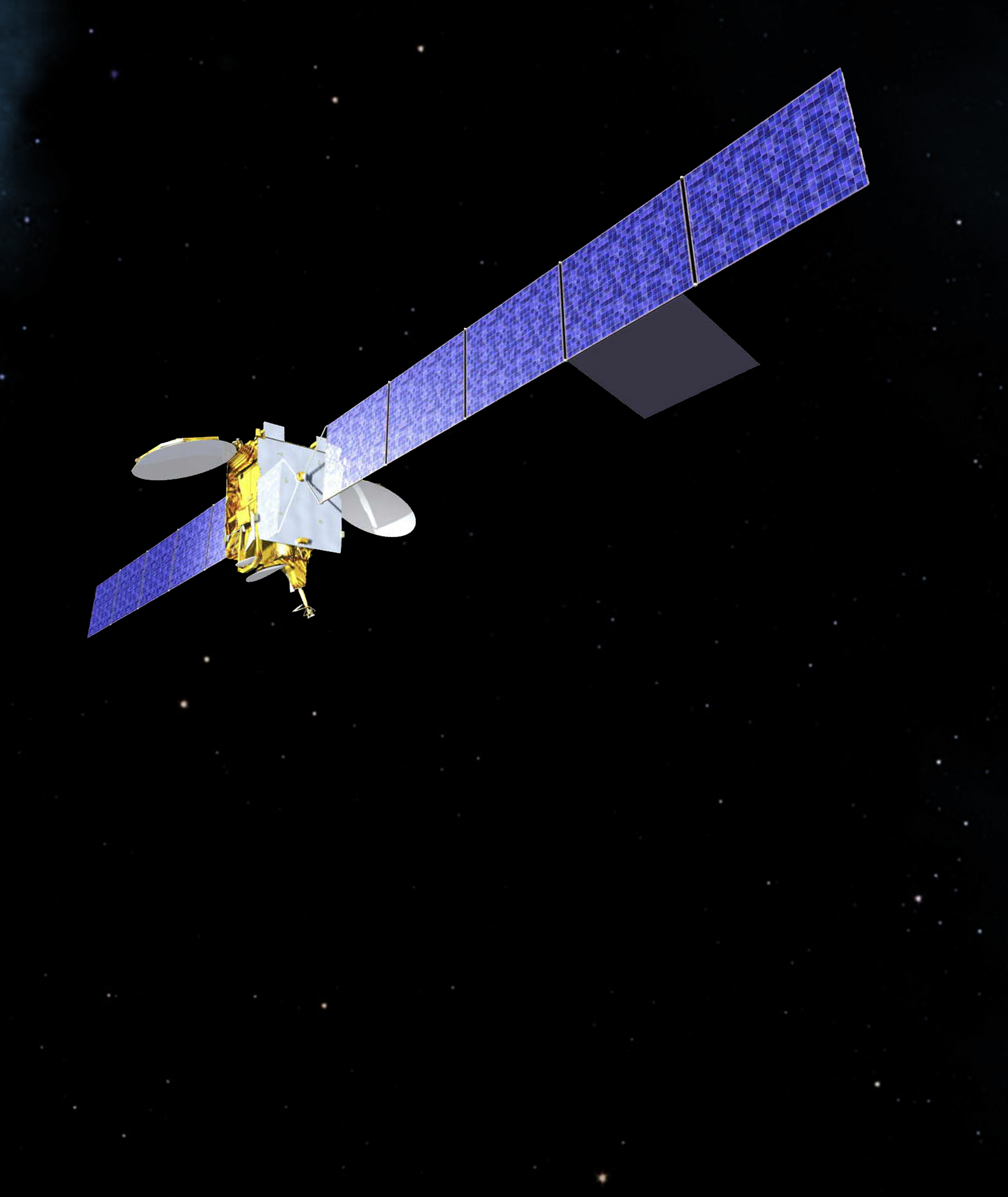 According to Inmarsat, the United Nation's goal to reach Net Zero emissions by 2050 could be met ten years early if satellites were fully utilized for decarbonization efforts. In a new Inmarsat report released together with sustainability consultant Globant, space-based satellite technology was emphasised as "underestimated" and "under-utilised" by the commercial sector and government to help reduce CO2 emissions. The report was a response to COP27's fears that government "cannot coordinate action" to reduce emissions.
In 2021, the UN's Intergovernmental Panel on Climate Change (IPCC) laid out a target to limit global warming to a rise of 1.5°C (2.7°F) by 2050. In numbers, Inmarsat found that the full adoption of current satellites and ones that are not yet commercially available could reduce 8.8 gigatonnes of CO2 emissions.
Driving sectors
The report found that the main sectors driving emissions are agriculture, forestry, land use (AFOLU), energy systems, transport, and logistics. In fact, these industries are responsible for 60% of annual emissions. Inmarsat set out three scenarios of how many emissions could be reduced by utilizing satellite-based decarbonisation in each sector:
Scenario 1: Quantifies the current reduction in emissions using existing satellite communications technologies.
Scenario 2: Calculates the untapped potential of existing satellite communications technologies assuming full market adoption.
Scenario 3: Forecasts the future decarbonisation impact of nascent satellite communications technologies at full adoption.
Upon analysis, Globant and Inmarsat found that today's existing satellite-enabled emissions savings represent 2.5% of total emissions. Second, further deployment of current technology would make it possible to achieve a 9% reduction, and lastly, widespread adoption current and future technology that isn't commercially viable yet could cut emissions by 18%.
But what does this include? The report notes many satellite technologies that could be adopted to reduce emissions. For aviation, selecting an ideal flight path supported by a satellite all the time could efficiently reduce CO2, or for maritime, ship automation could save up to 20% in energy consumption. For oil and gas, GPS tracking of high-value assets, and remote detection of methane leaks, could also greatly reduce emissions. The report highlights many more.
Could we beat the goal by ten years?
While an ambitious goal, Inmarsat stated we could reach Net Zero by 2040, ten years ahead of schedule. The company said the full adoption of technologies in scenarios 2 and 3 (mentioned above) could expedite net zero goals by five years. But Inmarsat said "the good news doesn't stop there":
"In scenario 3, 8.8 gigatonnes is avoided, that is 18% of the reduction that is needed to limit global temperatures to 1.5C. When we start to look at the effect of making that reduction sooner rather than later, the picture evolves. If technologies in scenarios 2 were fully deployed before 2030 and technologies in scenario 3 were fully deployed before 2040, we could reach Net Zero by as early as 2040 – 10 years ahead of schedule. While that is highly ambitious, it demonstrates the magnitude of effect satellite technology can have on CO2 emissions. It demonstrates that with investment and commitment, climate change can in theory be fought effectively".
It won't be easy
The Inmarsat report was clear that these ambitions won't truly be 100% achievable but is certain the more widespread adoption of satellite technology could still decrease carbon emissions exponentially. Nonetheless, the Inmarsat report found three main challenges that could get in the way:
1. The infrastructure necessary to fully deploy nascent technologies doesn't currently exist.
2. The study assessed 60% of global emissions for 2019. The base error for calculation is plus or minus 11%. In other words, the figures could be better than calculated. But they could also be worse.
3. It's unlikely that any sector will achieve 100% deployment.
However, the Inmarsat report said with these caveats, even 50% of deployment would result in a reduction of emissions by 9%. "That would still be very good news," the report stated. "Because now we not only know that we've got the technology needed to accelerate progress towards our 2050 goals, but also that we can beat them. Furthermore, we know that there's innovative new satellite technology on the way that can deliver more reductions at even greater speed."
Inmarsat has already begun doing its part in utilizing satellites for decarbonization. In June 2021, the company partnered with the European Space Agency (ESA) to create a satellite-based data-link service for aviation, called Iris. The company said it allows airlines to optimize routes through trajectory-based operations (TBO) where satellites constantly communicate between the airline and air traffic control. Inmarsat suggests is all European airlines adopted Iris by 2040, it could save up to 6.5 million tonnes of CO2 by European flights per year.