Jeff Bezos's Blue Origin Launched Another Successful Space Tourist Mission
30th Dec 2021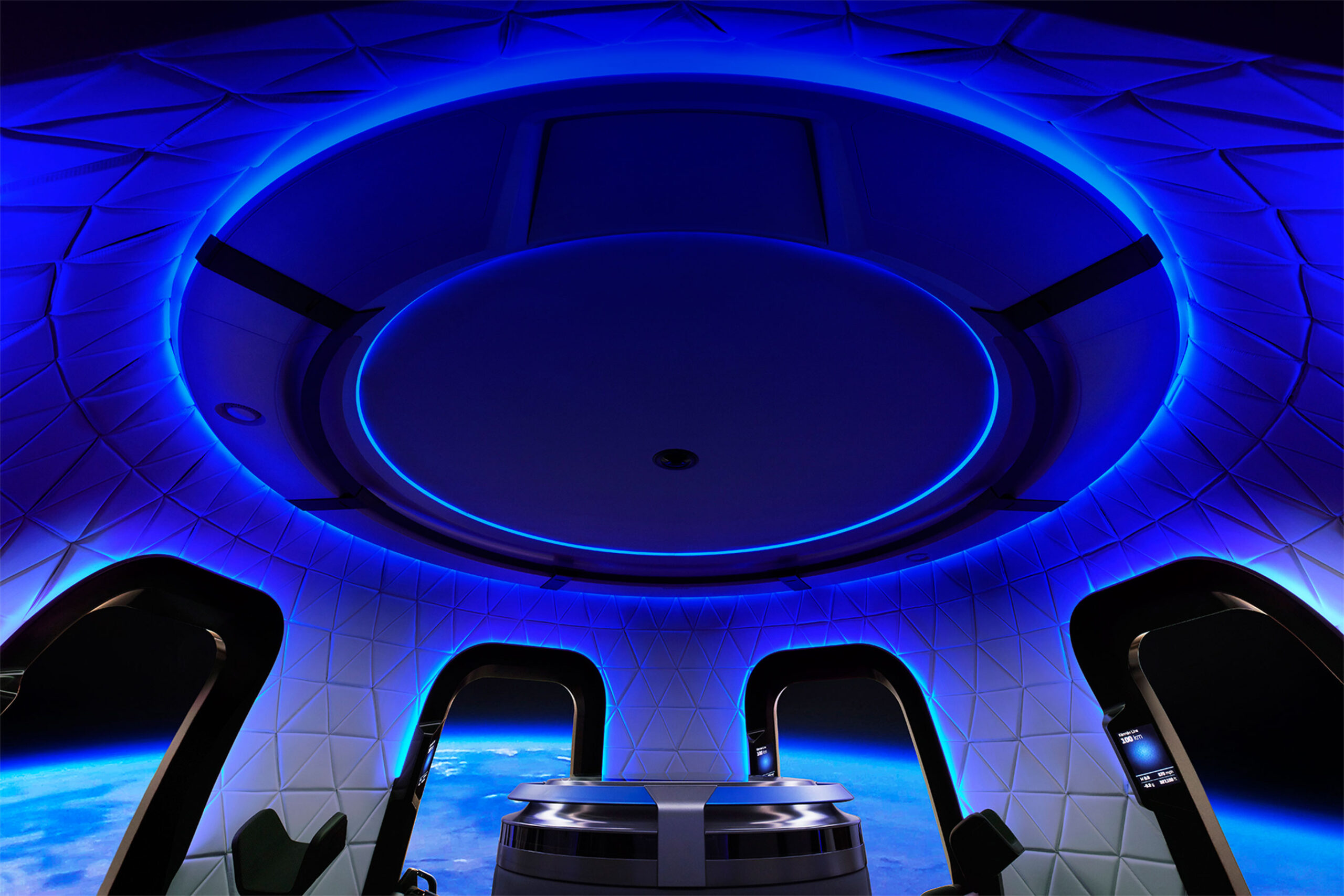 Blue Origin, owned by Jeff Bezos, launched another manned space tourist mission on 11th December. The mission, which proved another success for Jeff Bezos' company, was delayed from 9th December due to strong winds. The NS-19 is the sixth New Shepard launch this year, and the first time when Blue Origin hosted six tourists onboard.
Blue Origin NS-19 Mission Details
The New Shepard rocket traditionally took off from the Blue Origin launch facility in West Texas, reached a 100-km-altitude and returned safely to Earth. The whole flight lasted 11 minutes, out of which the space tourist crew spent three minutes in zero gravity. To pass the 80-km boundary, the capsule has to accelerate three times the speed of sound. The fully autonomous capsule that does not need a human pilot uses parachutes to land back on Earth.
The actual rocket booster is reusable and is designed to return to a special pad on the ground. Jeff Bezos' company streamed all mission details on Blue Origin's official website.
Besides sending space tourists to their pricey joyrides, Blue Origin also deals with cargo deliveries to orbit.
Space Tourist Crew Onboard
The latest Blue Origin space tourist flight hosted several notable figures, including football celebrity and TV show host Michael Strahan. He was joined by Laura Shepard Churchley, the daughter of NASA astronaut Alan Shepard after whom the rocket was called. Both were invited as honourable guests. Other people onboard included Evan Dick (a major investor and volunteer), Dylan Taylor (CEO of the space exploration company), and media influencer Cameron Bess with her daughter Lane. These four passengers had to pay for their space tourist experience. 
According to Jeff Bezos, Blue Origin has already sold nearly $100 million worth of space tourist tickets – even though the company never announced a fixed ticket price.