Jeff Bezos, Blue Origin Founder, Faces Another Harsh Rocket Launch Critique
30th Dec 2021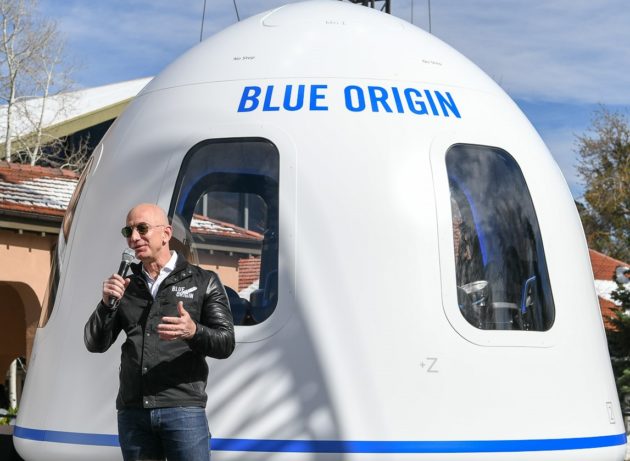 Billionaire Jeff Bezos is facing another wave of harsh critique, nearing on hatred, as he neglects the death of six Amazon warehouse employees in a recent tornado and posts celebratory posts about another successful Blue Origin rocket launch. The tornado that swept across the US on 10th December killed six Amazon employees the next day.
Besides voicing their outrage about Jeff Bezos neglecting the tragedy and focusing only on yet another New Shepard rocket launch, the public wonders why employees were forced to work in the first place – especially given that the tornado already killed two people before that.
Illinois Fire Chief on Amazon Warehouse Tragedy
Six deaths were reported in the Amazon warehouse after the tornado swept over Illinois. Even though 45 people were rescued from the damaged building, the first respondents claimed more employees could be trapped inside. As the Illinois Fire Chief James Whiteford shared with the reporters, the fire department is now focused on recovery because they do not expect any other survivors at this point.
Public on Jeff Bezos & Blue Origin Rocket Launch
As the tragedy broke out in one of Jeff Bezos's warehouses, the public became outraged at the billionaire's lack of interest in the situation. Despite his active social media activity, Blue Origin and Amazon founder never mentioned a word of condolence to the mourning families. Instead, he posted cheerful updates celebrating the latest NS rocket launch on 11th December – the same day six people were reported dead. However, Jeff Bezos's attention seemed to be fully captured by yet another successful rocket launch of Blue Origin.
Social media keep posting pictures of the devastated warehouse and voicing an open critique of Jeff Bezos and the 'absurd' rocket launch hobby – some even sharing a petition to launch the entrepreneur to space and block his entry back to Earth.