Eutelsat OneWeb Form World's 1st GEO-LEO Comms Operator
29th Sep 2023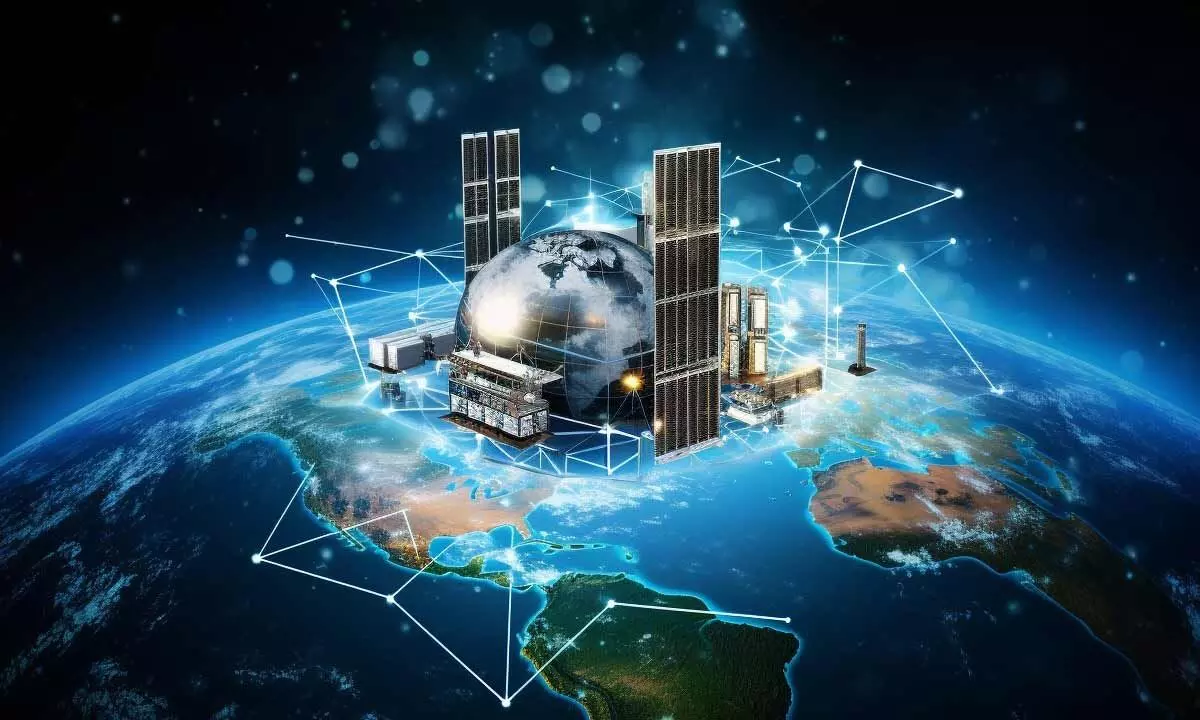 Eutelsat Group, the newly formed entity from the all-share combination of leading satellite operators Eutelsat Communications SA and OneWeb, is set to revolutionize space communications. This groundbreaking merger positions Eutelsat Group, and specifically, Eutelsat OneWeb, as the world's first integrated Geostationary Orbit (GEO) – Low Earth Orbit (LEO) satellite group, poised to address the rapidly expanding connectivity market.
An Unprecedented Leap in Space Communications
With its headquarters in Paris, the company will continue to operate OneWeb as a subsidiary commercially known as Eutelsat OneWeb, with its operations centre remaining in London. Listed on the Euronext Paris Stock Exchange, the company has also applied for a standard listing on the London Stock Exchange.
Eutelsat Group's unique offering combines the prowess of Eutelsat's GEO fleet and OneWeb's LEO constellation. Customers can now enjoy global, fully integrated connectivity services that deliver high network density, throughput, and low latency. This strategic move solidifies Eutelsat's reputation as an innovator and leader in space technology.
EutelSat OneWeb – New Frontiers in Connectivity
OneWeb's network is already active and is expected to be globally operational by the end of 2023. The combined strength of Eutelsat's GEO and OneWeb's LEO service will unlock new markets and applications in Fixed Connectivity (backhaul, corporate networks), Government Services, and Mobile Connectivity (maritime and inflight). Broadcast and video services will remain a core part of Eutelsat Group's business, delivering innovative services, including new IP native video services at the convergence of broadband and broadcast.
The combined entity is projected to grow at a double-digit revenue Compound Annual Growth Rate (CAGR) over the medium to long-term, reaching approximately €2bn in 2027. Adjusted EBITDA for the combined entity is expected to outpace revenue growth, showing promising financial prospects.
Leaders Speak on the Historic Combination
Dominique D'Hinnin, Chairman of the Board of Directors, expressed his excitement about this historic moment, stating, "We are bringing together two businesses that are at the forefront of delivering integrated, seamless and reliable connectivity to customers worldwide."
Sunil Bharti Mittal, Vice-President (Co-Chair) of the Board of Directors, echoed this sentiment, adding, "This exciting combination will be transformative for communities and businesses worldwide, utilizing the unique blend of GEO and LEO technologies. Closing the digital divide is a critical mission for Eutelsat Group, and this combination accelerates our progress."
Eva Berneke, Chief Executive Officer, summed up the strategic advantage of the merger, stating, "Eutelsat Group is the only GEO-LEO operator in satellite communications that can offer a ubiquitous connectivity service… The Eutelsat-OneWeb combination has given us the scale, financial strength, and business proposition to capitalize on the significant opportunity."
This landmark combination of Eutelsat and OneWeb signifies an exciting new era in space connectivity, with the potential to bring closer the dream of universal connectivity and bridging the digital divide.