Virgin Galactic to finally launch customers to suborbital space
16th Jun 2023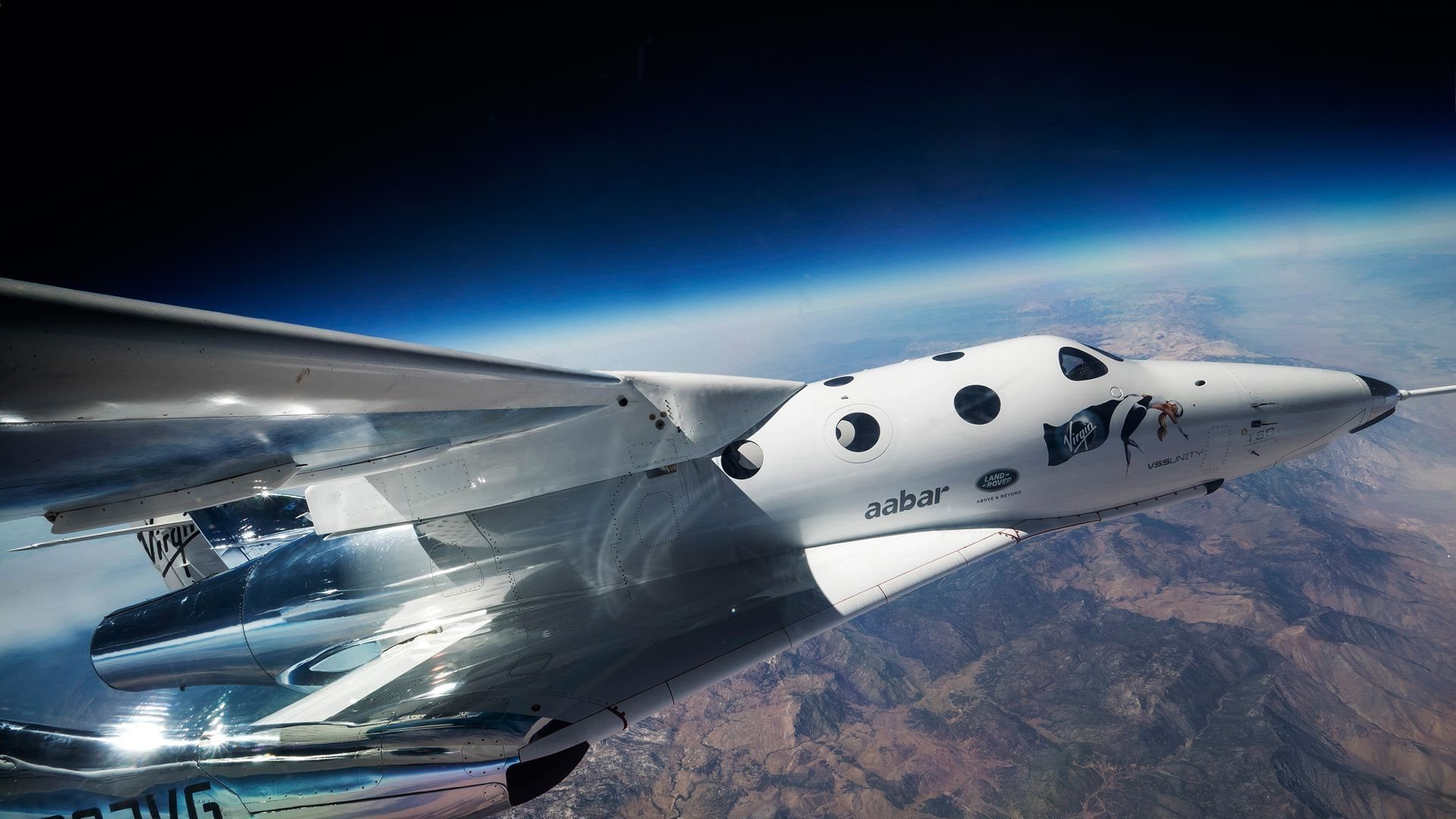 Virgin Galactic is set to finally begin its commercial spaceflight services. The company, owned by Sir Richard Branson and aimed at making space accessible, announced on Thursday, 15th June that it will complete a flight in June for microgravity research, and one in August for private astronauts.
Following the flights already scheduled, monthly spaceflights are expected thereafter.
Galactic 01 and Galactic 02
The first flight is scheduled to lift off between 27th and 30th June, 2023. The mission, dubbed Galactic 01, will carry three crew members from the Italian Air Force and the National Research Council of Italy for the purpose of conducting microgravity research.
"With scientific payloads onboard, the spaceflight will showcase the value and power of the unique suborbital science lab that Virgin Galactic offers," Virgin Galactic said in the press release.
The second, Galactic 02, will kick off Virgin Galactic's private astronaut program, giving customers paying up to $450,000 the ability to travel to space. The company hasn't yet named the customers going onboard, but the flight will be broadcast live.
Busy year for Virgin Galactic
After Branson launched into suborbital space in the first fully crewed VSS Unity flight in July 2021, the company became quiet for almost two years. However, on 27th April 2023, Virgin Galactic's carrier aircraft, VMS Eve, completed a glide flight with VSS Unity to evaluate its performance and gather important safety data for future flights.
The glide flight involved VMS Eve taking off from Spaceport America in New Mexico, carrying SpaceShipTwo, and releasing the vehicle at 47,000 feet altitude. VMS Eve then safely landed.
VMS Eve is a carrier aircraft designed to carry VSS Unity to 50,000 feet in the air and release the spacecraft to launch into a suborbital trajectory.
On 25th May, Virgin Galactic returned to space in a flight, called Unity 25, carrying six members for a final assessment of the VMS Eve and VSS Unity vehicles ahead of beginning commercial services.
While the spacecraft has flown several times into space, the upcoming schedule will be the first for operational tourism services.
"We are launching the first commercial space line for Earth with two dynamic products, our scientific research and private astronaut space missions," CEO Michael Colglazier said. "This next exciting chapter for Virgin Galactic has been driven by innovation, determination, and a commitment to delivering an unparalleled and truly transformative customer experience."