Virgin Galactic completes its VSS Unity flight test
25th May 2023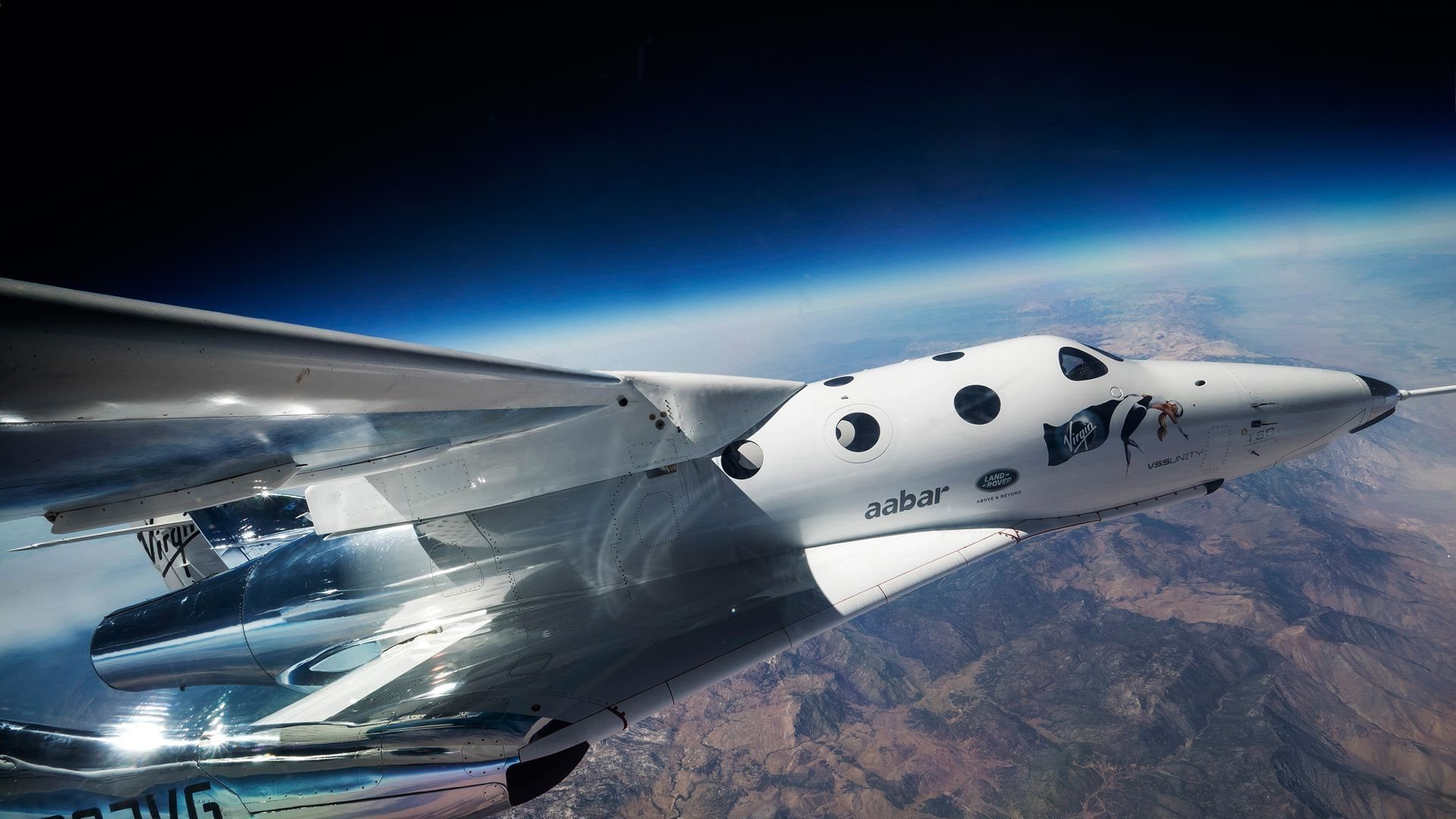 Virgin Galactic flew its aircraft to the edge of the atmosphere for the first time in nearly two years on Thursday, 25th May, from Spaceport America in New Mexico. It was the final test flight before launching paying customers to space. The company hopes to conduct their first commercial flight in June 2023. It's the first crewed Virgin Galactic launch since founder Sir Richard Branson flew two years ago.
The Crew
Unity's upcoming flight includes two pilots and four mission specialists who will evaluate the overall passenger experience and perform a "final assessment" before the company's first commercial flight, slated for the end of June.

In-house pilots Mike Masucci and CJ Sturckow will fly spacecraft VSS Unity, while Jameel Janjua and Nicola Pecile will fly carrier aircraft VMS Eve. The mission specialists are:
Christopher Huie who joined Virgin Galactic in 2016 as a flight sciences engineer and co-founded the company's BLAST program;
Beth Moses, chief astronaut instructor who became the first woman to fly to suborbit aboard a commercial space vehicle on a Virgin Galactic flight in early 2021;
Luke Mays, who joined Virgin Galactic this year after previously training astronauts at NASA; and
Jamila Gilbert, the only non-engineer mission specialist, who is a communications professional and artist who studied museum conservation, anthropology and linguistics at New Mexico State University.
Time & Twitter, but no Livestream
Virgin Galactic will send its next crew to space no earlier than Thursday (May 25) at 10 am EDT (3 pm BST) from Spaceport America in New Mexico. Although the events will not be livestreamed, you can stay connected and engage with the mission updates through Virgin Galactic's Twitter feed. It will provide real-time information and insights, allowing followers to experience the excitement alongside the crew.
Good to Know
The Unity 25 mission will be a suborbital flight, meaning that the spacecraft will reach an altitude of around 50 miles (88 kilometers) above Earth's surface before returning. This altitude is considered the edge of space, and passengers on board will experience several minutes of weightlessness. However, the flight will not cross the Kármán line, which is considered the edge of space by many.
The mission cost for this upcoming flight is in the millions, as space travel remains a technologically complex and resource-intensive endeavor. While specific ticket prices for future commercial flights have not been publicly disclosed, Virgin Galactic's previous ticket prices were reportedly around $250,000 per person.
Throughout the development of the space program, Virgin Galactic has diligently addressed various technical challenges, including a fatal accident during a test flight in 2014. The incident led to a redesign of the spacecraft and a reevaluation of safety protocols. Since then, Virgin Galactic has conducted several successful test flights of VSS Unity, including one that saw Richard Branson himself fly to space in July 2021.

UPDATE: Virgin Galactic's VSS Unity has already reached the space and now is on its way home to Spaceport America, New Mexico.