Ariane 6 Delays Europe's Quest for a Reusable Launch Vehicle by Another Decade
8th May 2023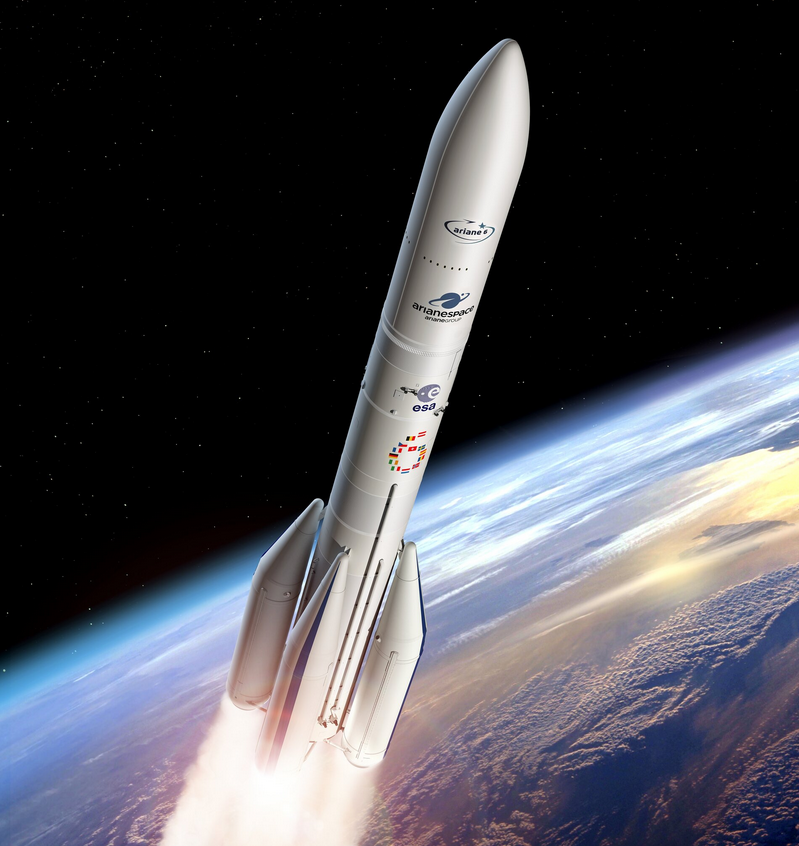 Europe may have to wait up to another ten years before finding a reusable launch vehicle, according to the CEO of ArianeSpace, Stéphane Israël.
During an interview with French radio station FranceInfo on 8th April 2023, Israël fielded many questions on various subjects, including sustainability, Arianespace's upcoming Ariane 6 test flight and Europe's efforts to develop a reusable launch vehicle.
However, hopes for Ariane 6 to become Europe's first fully reusable rocket were soon dashed, as Arianespace's upcoming offering was described as 'expendable'.
A Stepping Stone for Sustainability
When asked why the Ariane 6, which is due to replace the current Ariane 5 rocket after almost 30 years of service, isn't fully reusable, Israël defended the his company and explained that sustainability wasn't a priority during the initial stages of design of the spacecraft, which began over ten years ago.
"When the decisions were made on Ariane 6, we did so with the technologies that were available to quickly introduce a new rocket," said Israël.
One of the presenters of the radio show suggested that the sixth rocket had been introduced quickly, but Israël stated that "as in many development programmes there have been delays with Ariane 6″.
He then quickly pivoted away from the topic, to describe what programmes Europe was currently working on in an effort to develop a reusable launch vehicle, including the Prometheus and Themis.
In response to when Europe could expect a reusable launch vehicle, Israël explained that, in his opinion, Ariane 6 would fly for more than ten years, and that Europe would then look to transition to a reusable successor for introduction in the 2030s.
Could Ariane 6 Have Been Made Fully Reusable?
ESA cut funding for the Ariane 5 ME during the 2014 ministerial meeting that saw the upgraded Ariane 5 model replaced with the current Ariane 6 design instead. This could have allowed Europe to mature technology for a reusable launch vehicle.
In the meantime, US rival SpaceX was already well into its efforts to build a reusable launch vehicle. The first controlled ocean landing of a Falcon 9 booster was completed in April 2014. This was followed a little over a year later by the first successful recovery of a Falcon 9 booster on a ground pad in December 2015.
It's fair to say that reusable launch technologies were most certainly available during the design and early development phases of Ariane 6. However, the question remains if these technologies could have been developed in a reasonable time-frame to be applied to the rocket's design.