Firefly Saves The Day To Help Antares 330 Stage Construction
11th Aug 2022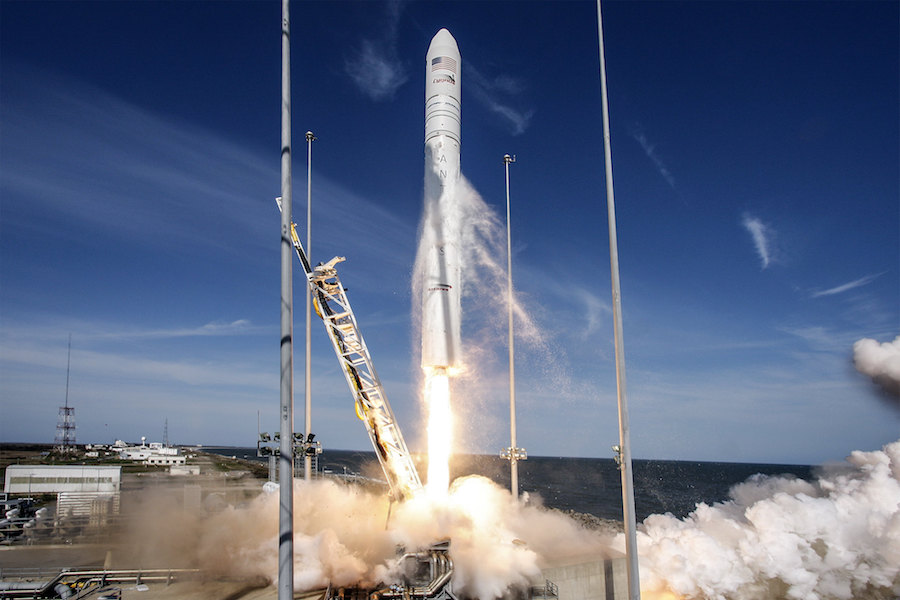 Launch vehicle manufacturer Firefly Aerospace partnered with Northrop Grumman Corporation to create an American-built, first-stage upgrade for the Antares 330. This upgrade ensures that the Antares 330 does not need Russian-built RD-181 engines any longer.
Seven of the Miranda engines constructed by Firefly will be used in the rocket in lieu of the current pair of RD-181 engines created by Russia's Energomash company. The new engines will keep utilising the same Liquid Oxygen (LOx) and Kerosene for their propellants. Northrop Grumman announced the news on 8th August.
Northrop Grumman forced into seeking a replacement
Previous Antares iterations, the 230 and 230+ used Ukrainian built AJ-26 engines. However, they had failed an engine test, and there was an engine-related launch failure soon afterwards. This caused Northrop Grumman to look for another option, which is where the RD-181 engines came in.
These engines were working well. However, the Russian invasion of Ukraine and the subsequent sanctions on the country halted deliveries of the RD-181 engines. Antares now needs a replacement.
The stage design of the new engines
The new first stage design utilises composite technology. This is technology already developed for the first-stage tanks and structures. Software and avionics will be provided by Northrop Grumman for the first stage. They will also supply a Castor 30XL motor and upper-stage structures for the second stage. Moreover, they will also engage in launch pad operations and vehicle integration.
The changes increase the mass to orbit capability of the Antares 330 in comparison to the current 8,000 kg to LEO payload for the Antares 230+.
The start of a great collaboration between Northrop Grumman and Firefly
Speaking about the link-up between the two companies, the General Manager and Vice President of Missile and Launch Defense Systems at Northrop Grumman, Scott Lehr, said the following:
"Through our collaboration, we will first develop a fully domestic version of our Antares rocket, the Antares 330, for Cygnus space station commercial resupply services, followed by an entirely new medium-class launch vehicle."