Spire Global and Exolaunch Plan Future Satellites Launch with MLA Agreement
14th Mar 2022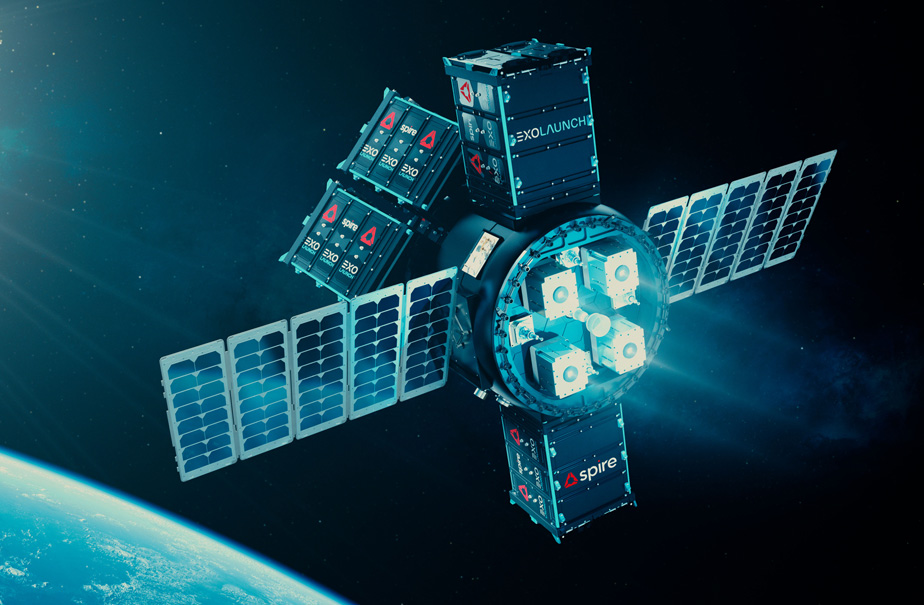 Space company, Spire Global, have signed a multi-launch agreement with Exolaunch, which will ensure future satellites launch and incorporate new deployment technology. Spire Global, which specialises in data collection from space, will use the MLA to build its new satellite constellation. This constellation will form part of their space-as-a-service initiative, which aims to offer satellite analytics to companies on a subscription basis. Exolaunch specialises in building state-of-the-art launchers and will test out new deployer technology with certain Spire satellites launch requirements.
Spire MLA with Exolaunch Will Utilise New EXOpod Nova
As part of their new MLA agreement, Spire and Exolaunch have agreed that their satellite launch services will include the use of the new EXOpod Nova. The EXOpod Nova is a satellite deployer that ups the weight capacity of satellites onboard by around 30% compared with other CubeSat deployers. The deployer also offers more side panel volume than conventional models. This will allow Spire to increase the weight and size of their satellites' launch payloads without increasing the cost. The EXOpod Nova is also specifically designed to deliver batches of Spire CubeSats into space for the purpose of completing their constellation.
Exolaunch and Spire Partnership Showcases Innovation and Excellence
Both Spire Global and Exolaunch have expressed their satisfaction with the new MLA contract agreement and plans for future launches. Spire Global's Senior Director, Robert Sproles, stated that new Exolaunch innovations, like the EXOpod Nova, will allow the company to meet their satellites launch goals quickly and effectively. Meanwhile, Launch Director for Exolaunch, Kier Fortier, has expressed hope that the EXOpod Nova will become the new industry standard for satellite launch vehicles.