UK Space Agency holds national spaceport competition for Island pupils designing Scottish spaceport
22nd Oct 2021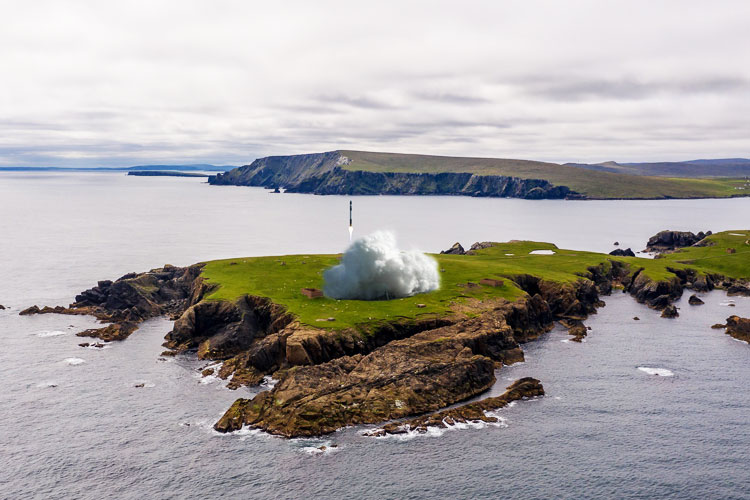 The UK Space Agency has invested a sizable sum into expanding the UK space sector forward. Called the Spaceflight Programme and run by the UK Space Agency (and its investors), over £40 million have been invested in the development of three spaceports in Sutherland, Shetland Space Centre (SaxaVord), and Cornwall. The Scottish spaceport agenda plans to initiate small satellite launches from both horizontal and vertical launchers as soon as next year.
The UK Space Agency and Lockheed Martin hold a national competition
The competition is another push from the UK Space Agency to introduce spaceflight to a younger generation. The competition tasked pupils from P7 and S1 to design plans for a Scottish spaceport using information and technology available to regular engineers. These plans had to be adapted to UK Space Agency standards with consideration for labour, materials and training costs. Pupils also needed to take into consideration archaeological and environmentally sensitive areas when constructing their plans. Winning designs will be announced in the coming weeks. The UK Space Agency has stated that the best designs will be adapted into future Scotland Space spaceport designs.
The competition was made possible with the assistance of Lockheed Martin and the Royal Aeronautical Society. A spokesperson for Lockheed Martin shared that these types of educational programs are key to thrusting Scotland Space towards a new age.
Teachers from the eight schools chosen said they are pleased with the initiative
Garry Spence, Head Teacher at Whalsay School, said that the competition had sparked interest in students. He believes students have already learned a lot of useful insights about spaceports to consider becoming a part of the rapidly developing Scottish space industry, which should soon be available in Shetland Space Centre (SaxaVord).
The schools chosen by the UK Space Agency include four different facilities around the UK.