First Flexible Satellite Launch Takes Place from ESA facility in French Guiana
11th Aug 2021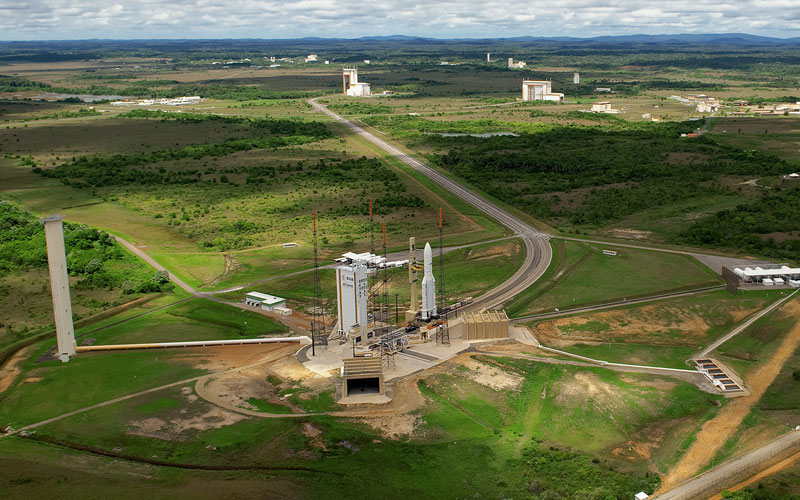 The first flexible satellite launch, backed up by the UK Space Agency and Surrey Satellite Technology (SSTL), took place from French Guiana on 30th July. Eutelsat Quantum is the first new-generation flexible satellite, designed by Airbus and SSTL, that can be reconfigured in orbit. Until Eutelsat, all spacecraft had to be configured at the ground stations, meaning that no further in-orbit readjustments were possible after the satellite launch.
How does Eutelsat Quantum Flexible Satellite Works?
Eutelsat Quantum can be reconfigured in orbit, adjusting the satellite's frequency, power, and bandwidth. So, for example, the beams can be redirected from TV broadcasting to data protection. The flexible satellite got its Quantum name because of the breakthrough this tech offers. Eventually, most orbiting satellites will be reconfigurable, which will give satellite operators a chance to offer a wider, more flexible range of services. The latter may soon deal with virtually anything – from delivering data to airplanes to providing wireless connectivity in remote areas.
Eutelsat Quantum flexible satellite weighs 3.5 tons and is designed to cover most of the Eastern hemisphere. The UKSA invested £65 million in this tech. The actual satellite launch, delayed several times due to the COVID-19 pandemic, was supported by the ESA. The agency's Ariane 5 rocket took off from the agency's spaceport in French Guiana. The satellite should reach its final destination in geostationary orbit and become operational this October.
UK Authorities on Quantum Satellite Launch
According to Science Minister Amanda Solloway, the latest Quantum satellite launch is a major milestone in today's space industry. She believes that supporting international space projects of such a scale will help UK businesses reap the commercial benefits of a growing space sector. Besides, Quantum flexible satellite launch will ensure the UK keeps leading the lucrative niche of space telecommunications, generating revenues for the state budget and creating new job opportunities for locals.