Amazon CEO Steps Down Ahead of Blue Origin Rocket Launch
19th Jul 2021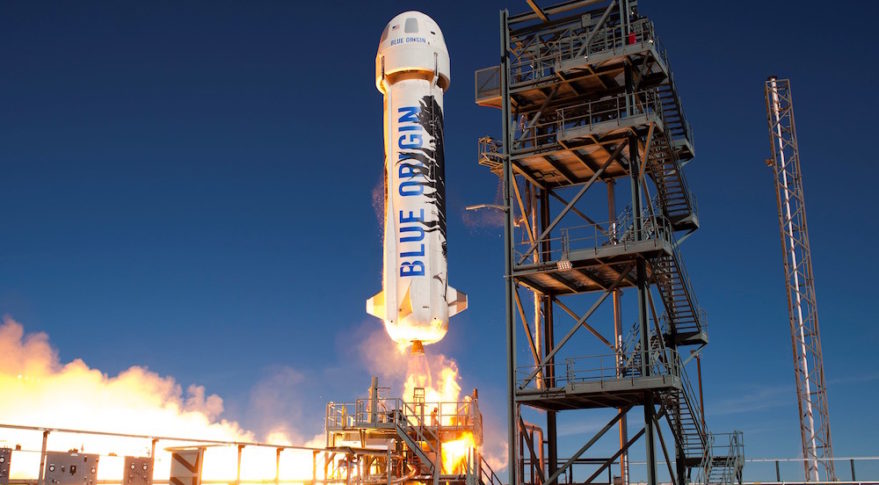 Blue Origin rocket launch is set to occur on 20th July, and Jeff Bezos is making preparations for this. He stepped down as the CEO of Amazon and appointed Andy Jassy as his replacement.
At the start of 2021, Bezos said his plans for Amazon were focused on product development. Also, he'd be working on the company's early projects. By handing over the reins, he said he'd enjoy more time working on the projects.
One initiative Bezos has been diligent in is the Blue origin space tourism goal. Others include keeping an eye on The Washington Post and continuing with his works of charity.
Even after stepping down, Bezos intends to remain present in Amazon as the largest shareholder. However, his resignation is timely as he gears up to fly to space on 20th July.
Andy Jassy Takes Over as CEO of Amazon, While Jeff Bezos focuses on Blue Origin
The new CEO of Amazon is Andy Jassy, who came on board a long time ago. He joined the team three years after the company began its operations. Jassy is an experienced man and understands the workings of Amazon inside out.
He will rule the company while Jeff Bezos is preparing for the Blue Origin rocket launch. It will be a crewed flight with the former Amazon CEO, his brother Mark Bezos, Wally Funk and a space tourist who won the bid for the seat.
Bezos has long expressed his desire to go to space which has been his dream since he was five years old. He will use the New Shephard reusable craft to fly slightly over the Karman line.
The flight will venture high enough for them to enjoy three minutes of weightlessness. After the 11 minute experience, the Blue Origin founder and his companions will head back to Earth.