Satellite Launch Broker, Commercial Space Technologies, Plans a Glasgow Facility
24th Jul 2021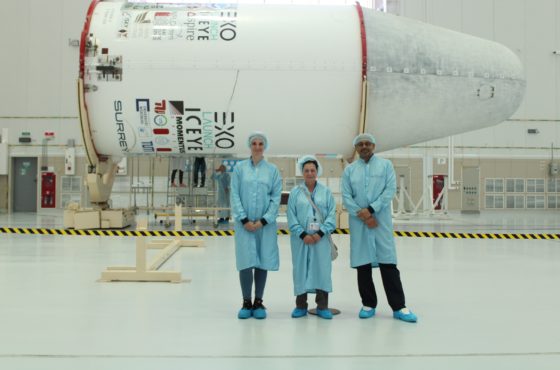 Commercial Space Technologies (CST), a London-headquartered satellite launch broker, is getting ready to establish a presence in Glasgow, Scotland. The company has already hired space professional, Andrew Paliwoda, with previous experience working on UK Space Agency and European Space Agency projects. The expansion is based on the Scottish spaceport construction initiative as, soon enough, Scotland should become a site for both vertical and horizontal satellite launches.
Paliwoda on Satellite Launch Broker Expansion to Scotland
Andrew Paliwoda will work as a senior consultant for CST to establish a new office in Glasgow. His previous experience as Alpha Orbital head of launch should prove useful for the new position.
According to Mr. Paliwoda, it is an honor to lead CST as the Scottish space sector continues to grow. He adds that few places in the world can ensure full launch capability, and Scotland will soon make this list.
Right now, CST is actively involved in Scottish spaceport development, making sure that the first launches from UK soil are just around the corner. The company focuses on trajectory analysis, business planning, and other tasks vital for spaceport commissioning.
CST Management on New Collaboration Opportunity
Alan Webb, CST managing director, is equally happy to have Andrew Paliwoda on board. He adds that Andrew's physical presence in Scotland should strengthen the company's position in the local space industry, helping to expand CST's long list of services in the process.
Mr. Webb is confident that the first satellite launches from Scotland will happen soon enough, which is why an on-the-ground presence should also be established. Right now, CST is one of the top satellite launch brokers with 700+ studies in its database and active contracts with satellite manufacturers, operators, local councils, and spaceports.