Rocket Lab Executes 19th Electron Mission and Places 104th Satellite in Orbit
9th Apr 2021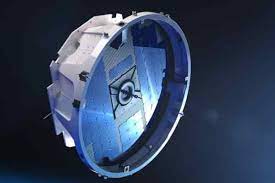 Rocket Lab, a leading US launch provider based in New Zealand, carried out the 19th mission for its lightweight Electron rocket and placed their 104th satellite into orbit. The latest mission took place on 23rd March and carried six spacecraft from government and commercial clients. The same mission also deployed the company's own spacecraft, Photon.
Rocket Lab 'They Go Up So Fast' Mission
The latest mission, called They Go Up So Fast, launched from the Rocket Lab launch complex at New Zealand's Mahia Peninsula. They successfully deployed six different spacecraft:
Earth observation satellite for BlackSky Global
2 Internet of Things devices for commercial Australian companies
Test satellite for a New South Wales University
Weather monitoring CubeSat
The technology spacecraft for the US military
The mission went according to plan. After Electron reached 550km high circular orbit, it deployed five satellites into their required orbits. Then the rocket reignited its space tug kick stage and deployed the last spacecraft into 450km circular orbit. The kick stage technology is unique, offering Rocket Lab a chance to deploy several satellites into their individual orbits in a single launch.
After placing all client satellites into their calculated orbits, the stage reconfigured to Photon – a proprietary spacecraft from Rocket Lab. The device is built for NASA's upcoming moon mission and has very advanced management, thermal, and altitude controls. 
Rocket Lab founder and CEO Peter Beck congratulated the team and company clients on this important achievement. He claims that putting over a hundred satellites into required orbits is a major milestone for the company. Peter Beck also adds that the latest mission once again proved the flawless technology behind the Electron rocket. And sending Photon Pathfinder is another important milestone for the team actively getting ready to collaborate with NASA on its new lunar mission.
The details of the next 20th mission from Rocket Lab have not been announced yet, but we already know that the launch will take place from the same complex and in the next few weeks.