Recent Antares Rocket Launch Carrying 8,400 lb Payload to the ISS
16th Mar 2021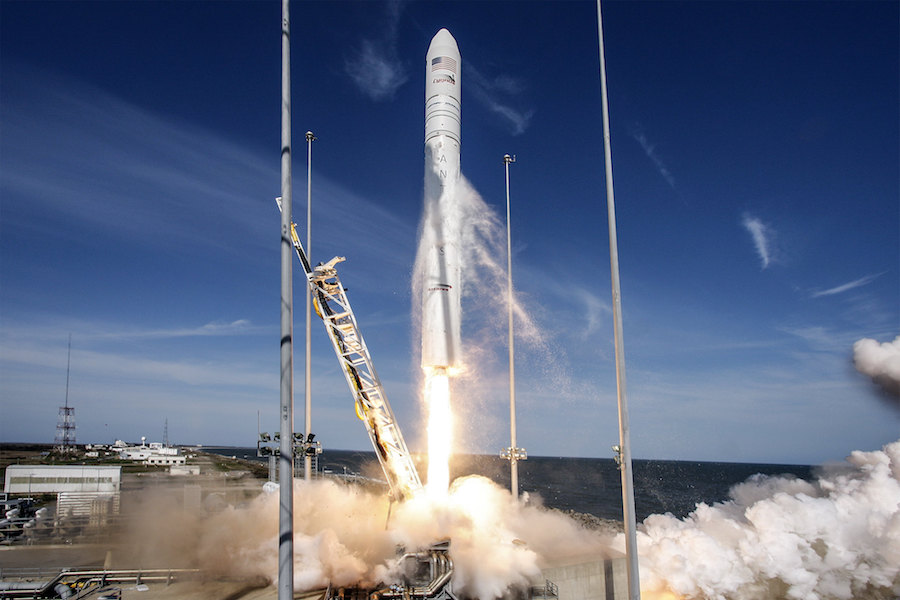 On 20th February we saw a successful Antares rocket launch headed to the ISS (International Space Station) full of essentials for the crew onboard. The 8,400 lb cargo is the largest delivery ever to the ISS onboard the US commercial spacecraft. 
Wallops Island, Virginia, played host to this grand event as the craft lit its dual Russian RD-181 engines during the launch. The timestamp was 12:36:50 pm EST and the launch went ahead right on the clock, making it the 14th successful Antares rocket launch.
It was also a big day for the Northrop Grumman Cygnus; the cargo ship made its 16th successful delivery. Both RD-181 engines were fueled by a liquid oxygen and kerosene mixture and propelled the craft over the Atlantic Ocean.
Several minutes after setting off, the vast rocket let go of its payload shroud and first stage. This made it possible for the Castor 30XL powered by solid fuel to come into action and finish the remaining 3-minute burn to space.
Nine minutes into the mission, another crucial step took place when the Cygnus cargo detached from the rocket. The significance of this is to prepare for its 2-day journey to the ISS. A few hours after the launch, the Cygnus needed to spread its solar arrays that resemble fans that would permit electricity generation.
Cygnus Cargo Now Headed to the ISS
As the Cygnus cargo heads to the space station, Soichi Noguchi, a Japanese astronaut, is scheduled to operate its giant robotic arm to catch the cargo, so it is safely delivered. Minutes before the launch, the ISS was 400km above the launch site. Confirmation of this was through a tweet by Sochi of a picture of the area.
According to Northrop Grumman, the Cygnus cargo crafts are revolutionary in the space industry. Each Cygnus gets the name of one of the most influential people in human spaceflight history and Katherine Johnson is the name of the current spacecraft.
Katherine Johnson is renowned for her prowess as a mathematician. She wrote the initial calculations that made it possible for Americans to land on the moon. All her calculations were written by hand, which was an amazing feat.
The Cygnus cargo is carrying a payload weighing 3,810 kg. Among the shipment delivered by the Antares rocket launch are unpressurized tools and packaging that'll enable deployment of Cubesats once the flight comes to an end.