Orbex Space: Eco-friendly fuel, but what about Lockheed Martin?
28th Apr 2020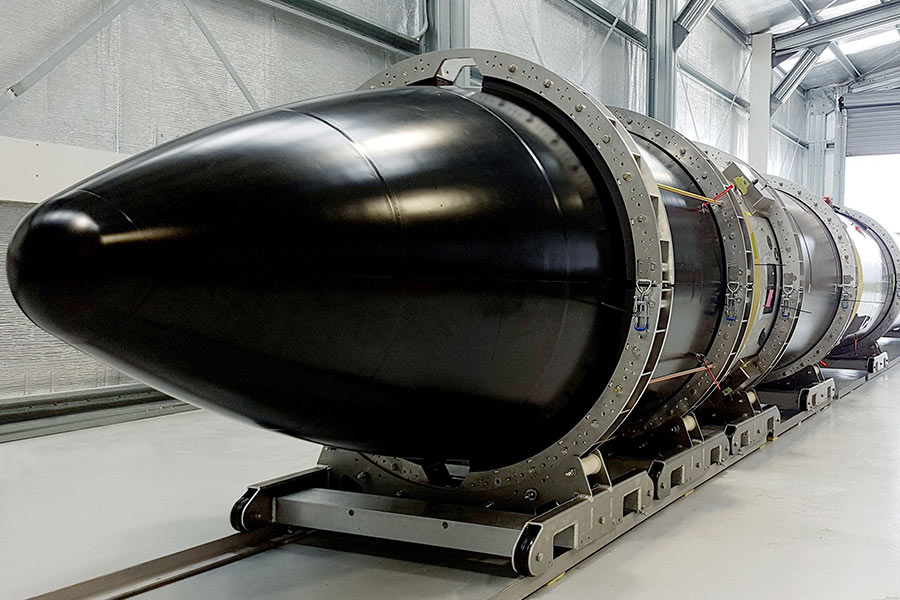 According to the Orbex Space website, their innovative rocket fuel is based on biopropane and is apparently far more environmentally friendly than the traditional kerosene and liquid oxygen combination. It emits ten times lower amounts of carbon dioxide into the atmosphere when compared to the most common rocket fuel currently in use today.
A second important advantage of biopropane fuel is that propane remains liquid at low temperatures. This allows them to create a lightweight construction, in which an external liquid oxygen tank surrounds a propane-carbon fibre fuel tank. In contrast, another environmentally-friendly fuel pairing of liquid hydrogen + liquid oxygen, requires extremely low temperatures for storing the liquid hydrogen. So, this fuel is poorly suited for the first-stage vehicle launches.
Construction weight is equally important since neither propane nor hydrogen fuel can provide enough power for first-stage engines. This means that either the weight of launch vehicles' first stage or the fuel use in the second-stage engines should be decreased.
Orbex Space chose the right fuel for light launch vehicles
Orbex Space engineers chose the kind of fuel that is not only environmentally friendly but also does not require low storage temperatures. Besides, biopropane used by Orbex is derived from agricultural waste, which also contributes towards their green credentials. All of this ensures great prospects for using the biopropane fuel in light launch vehicles that are quite affordable and are in growing demand these days.
As the share of light launch vehicles in the global market grows, cost reduction for orbital payload delivery becomes more relevant. More and more companies develop light launch vehicles with a small carrying capacity (up to 1 ton). Their launches are 5-6 times more affordable than launching larger vehicles with an already established reputation in the market — Antares, Vega, Soyuz, Ariane, Falcon, etc.
But now what about Lockheed Martin?
Orbex are still at early stage, but their Prime launch vehicle is already in the final development stages – a far cry from the prototype we seen at their factory launch. The first launching contracts have already been signed, and a rocket assembly & workshop has opened in Forres, Scotland.
The launch site at Sutherland should have been opening the first spaceport soon, but has been impacted by some delays. However, Orbex do plan to carry out up to ten Prime launches a year from this facility.
Sutherland was initially going to have two launch providers (Orbex & Lockheed Martin), but the final application has only one launch pad, and no sign of multiple fuelling systems. From the original plans it looked like Lockheed Martin were going to be using Rocket Lab's Electron.
Rocket Lab, in which Lockheed Martin have a strategic investment, has been successfully using its lightweight Electron vehicle for several years already and may still plan to launch it from the British spaceport but Sutherland unlikely to be suitable.
Despite similar vehicle characteristics, these companies will need two separate launch sites because their vehicles run on different types of fuel. Unlike the Prime rocket from Orbex Space, Electron uses a kerosene & liquid oxygen combination. So with only one launch pad at Sutherland and complete silence from Lockheed Martin on what its plans are (despite pocketing £17m from UK Space Agency) it's looking very much like Sutherland will just be a launch pad for Prime using the environmentally friendly fuel and that may not be a bad thing.