ESA Telemetry Relay Contract Goes to Skyrora, Viasat, & CGI
15th Oct 2023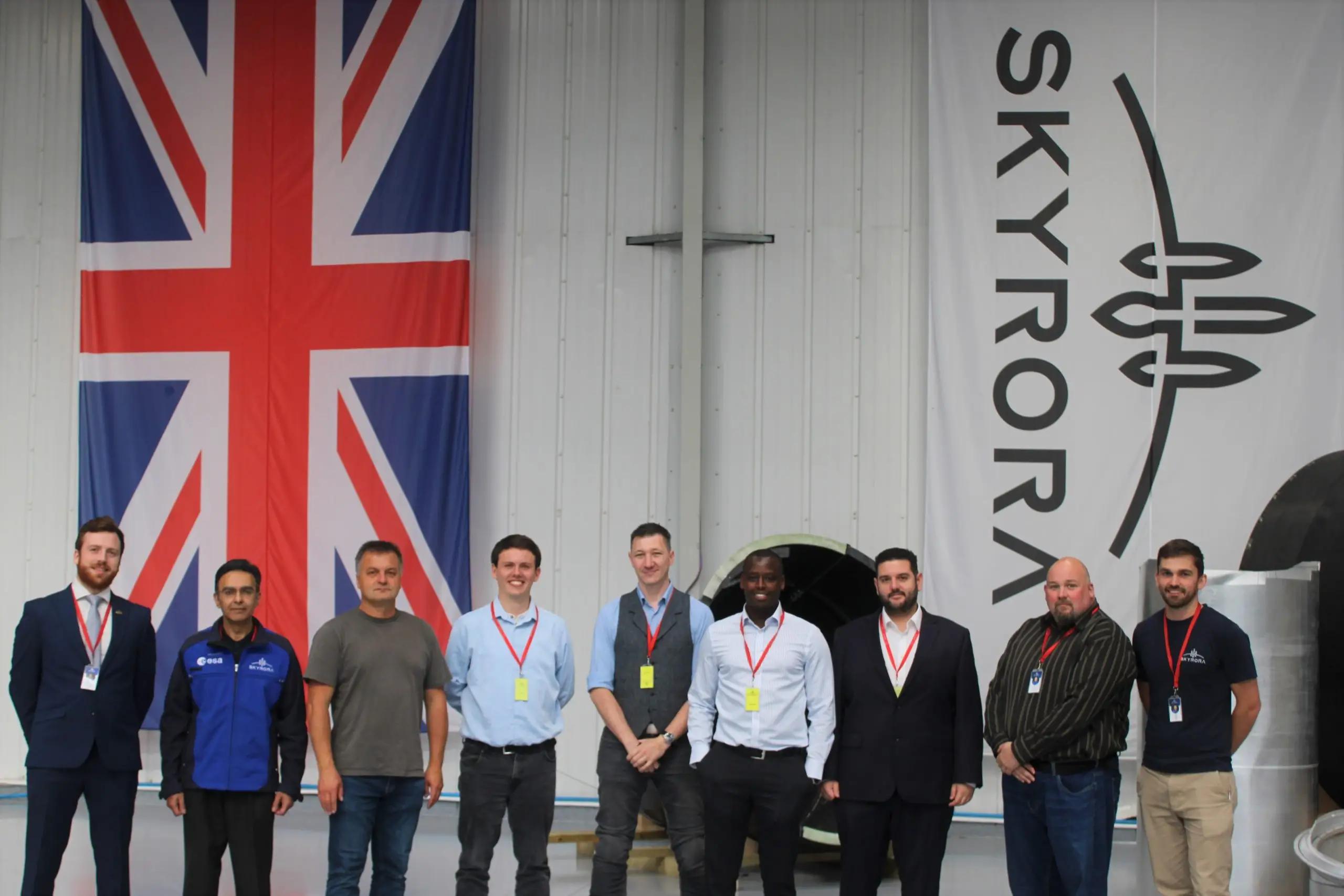 Skyrora, Viasat, and CGI have been awarded a contract by the European Space Agency (ESA) to develop and demonstrate their InRange spacecraft telemetry relay device. The system will provide constant data transmissions during the entire process: from launch, to payload drop-off. Skyrora said in a statement: "[InRange] will benefit launch vehicle providers across the industry globally." Funding has been provided via ESA's Commercial Space Transportation Services programme.
Skyrora CEO and Founder, Volodymyr Levykin, said: "This partnership between Skyrora, Viasat and CGI… ensures safe access to and activity in space. With the development of the InRange telemetry system it is much less likely that the challenges around recording and transmitting the readings of launch vehicles will occur."
He added: "This will save companies millions of pounds, in addition to reducing the amount of space junk, which not only clogs space and disrupts our skyline, but can also fall to Earth and cause both human and infrastructural damage."
Developing & Demonstrating InRange
The relay system will utilise in-space geostationary satellites to maintain a connection to a launch vehicle during flight. Current traditional communication networks – such as ground stations – are hindered by the horizon line. "A key issue for many launch vehicle providers," Skyrora said. Therefore, InRange will maintain: "continuous data transmission between the launch vehicle and service provider."
Initially, the system will be tested on Skyrora's Skylark L suborbital launch vehicle, which will host InRange connectivity. Viasat will complete on-ground testing and will pair InRange with their ELERA L-band constellation during the demonstration. CGI will conduct ground station market analysis, which will identify whether the system has commercial potential.
Extending Skyrora's Current ESA Contract
InRange's testing falls under an already established contract that Skyrora has with ESA. That being, ESA's Boost! Commercial Space Transportation Services and Support Programme. Edinburgh-based Skyrora initially received €3 million from the programme for their XL rocket: a three stage orbital launch vehicle. Interestingly, XL will host Skyrora's novel 3D printed 70kN rocket engine.
UK Demonstration of InRange?
Skyrora previously submitted their launch licence application to UK space regulator, the Civil Aviation Authority, in late 2022. Depending when testing will take place, Skyrora may not have their launch licence in time, potentially impacting a UK demonstration. Nevertheless, Gary Lay, Vice President of Viasat's Strategic Programmes, said: "launch is a major UK strategic initiative, and we are proud to see InRange becoming an indispensable cog in this launch capability."
Alan Thompson, Skyrora's Head of Government Affairs, told Orbital Today in January, 2023: "the licensing process has not been completed as we are waiting on approval following our application. Skyrora is optimistic that the approach we have adopted… will significantly assist the regulator in the evaluation of how we undertake this activity, and stand us in good stead for receiving a licence."