Skyrora Applies for Space Launch Licence
10th Aug 2022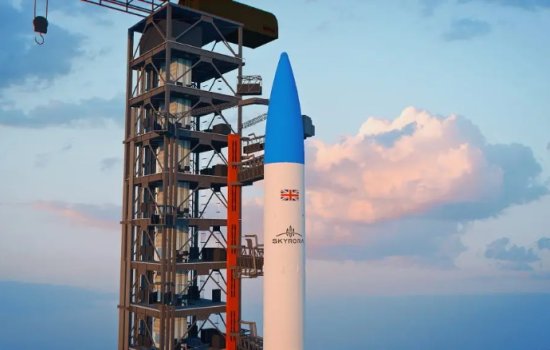 Skyrora took another step towards being able to offer its own commercial launch options. On 4th August, the Edinburgh-based private space company completed the UK Civil Aviation Authority (CAA) application process. The application is required to obtain permission to carry out commercial spaceflight activities. If given the green light, it would allow Skyrora to build on recent successful launches and begin to offer commercial launch services.
Who is Skyrora?
CEO and founder Vlad Levykin, a Ukrainian-born scientist and entrepreneur, created the ecologically sustainable space company back in 2017. In just a few years, the team at Skyrora has gone on to design and test modular rocket launch vehicles that are capable of sending small satellites into orbit.
Skyrora makes many of its own integral parts using 3D printing to continue its ethos of sustainable space launches. They also went on to create Skyprint 2, the largest hybrid 3D printer in Europe to enable further in-house production.
One of Skyrora's most widely publicised accolades to date was the production of the Orbital Transfer Vehicle (OTV) in 2021. This vehicle will enable satellite refuelling as well as space debris and satellite removal from orbit. In the same year, the European Space Agency announced a €3 million funding package for Skyrora.
The CAA application
The strict licensing process took Skyrora around one year to complete. This process has been a legal requirement for the last few years. All operators must meet the stringent criteria laid out by the UK's Space Industry Act 2018 before they can commence commercial launch services. Skyrora is hoping to receive the go-ahead and will work closely with the CAA to ensure that all areas of the application meet the required standards.
It could take between 9 and 18 months to officially obtain the licence. In the meantime, Skyrora will continue to work on its range of rockets, mobile launch vehicles and eco rocket fuels.