Gaganyaan mission: ISRO Gets Ready For the First Crewed Mission This Year
23rd Sep 2023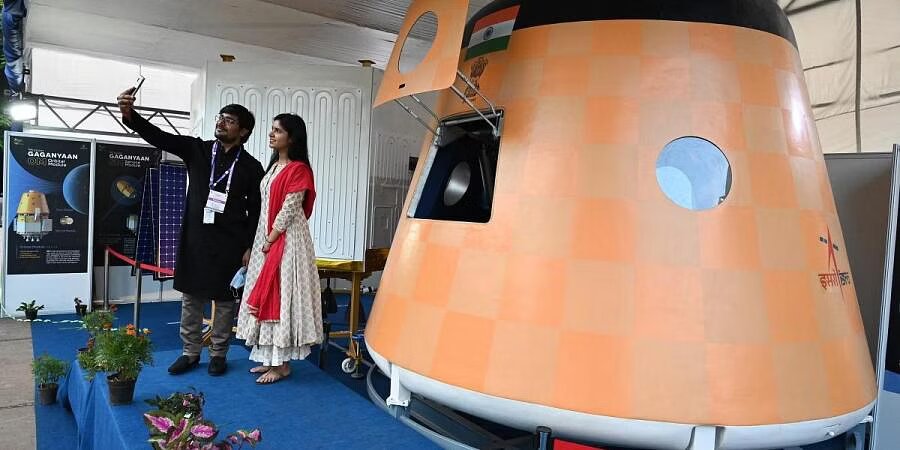 The Indian Space Research Organisation is getting ready to conduct a test for its first crewed mission, Gaganyaan, as early as October 2023.
There are four astronauts in training, and the agency is recruiting for further manned missions, according to project director R. Hutton.
What is Gaganyaan mission for?
Gaganyaan is a mission that looks to create a human-habitable capsule that can carry three crew members into a 250-mile orbit before returning by splashing down in the Indian Ocean.
Back in February 2023, the Indian Navy and ISRO undertook recovery trials of their crew module in the Water Survival Test Facility (WSTF) at Kochi. This is the preparation for the splashdown of the craft, and the recovery of the crew.

According to a statement: "A Crew Module Recovery Model (CMRM) that simulates the mass, center of gravity, outer dimensions, and externals of the actual Crew Module at touchdown was used for the trials. The sequence of operations required for the recovery of the Crew Module were carried out as part of the trials."
The trials took place first in a pool before being tested in open water, in preparation for bringing the Gaganyaan astronauts back to Earth. The Indian space agency has previously said its Vikram Sarabhai Space Centre had tested systems for stabilising the crew module and safely reducing its velocity with great success, meaning the mission is approaching readiness.
How much does the Gaganyaan mission cost?
The equivalent of around $1.1 billion (90.23 billion Indian rupees) has been set aside for the project, following hot on the tails of the successful Chandrayaan-3 landing on the moon. We expect updates in October 2023, and a launch by the end of the year at the latest.
When is the Gaganyaan mission launch?
While an exact timeline has not been shared, the mission is expected to be launched from the country's main spaceport in Sriharikota before 2024.
Currently, the expected mission milestones are the following:
Gaganyaan 1: This year, India is gearing up for an uncrewed spacecraft flight test to assess the nation's capacity to transport humans into space.
Gaganyaan 2: Anticipated for late 2023 or early 2024, Gaganyaan 2 comprises uncrewed and humanoid flight trials for the orbital vehicle.
Shukrayaan-1: Set to embark on its journey by the close of 2024, Shukrayaan-1, an integral part of the Chandrayaan-3 mission, will investigate the atmospheric conditions of Venus.
Mangalyaan 2: India's second mission to Mars, also known as MOM 2, will focus on orbiting the red planet.
Gaganyaan 3: In 2025, the Indian Space Research Organization (ISRO) has ambitious plans to launch a crewed spacecraft, potentially making India the fourth nation globally, after the USA, Russia, and China, to autonomously send humans into space.