Space Forge Announce Open Project & Northrop Grumman Partnership
17th Sep 2023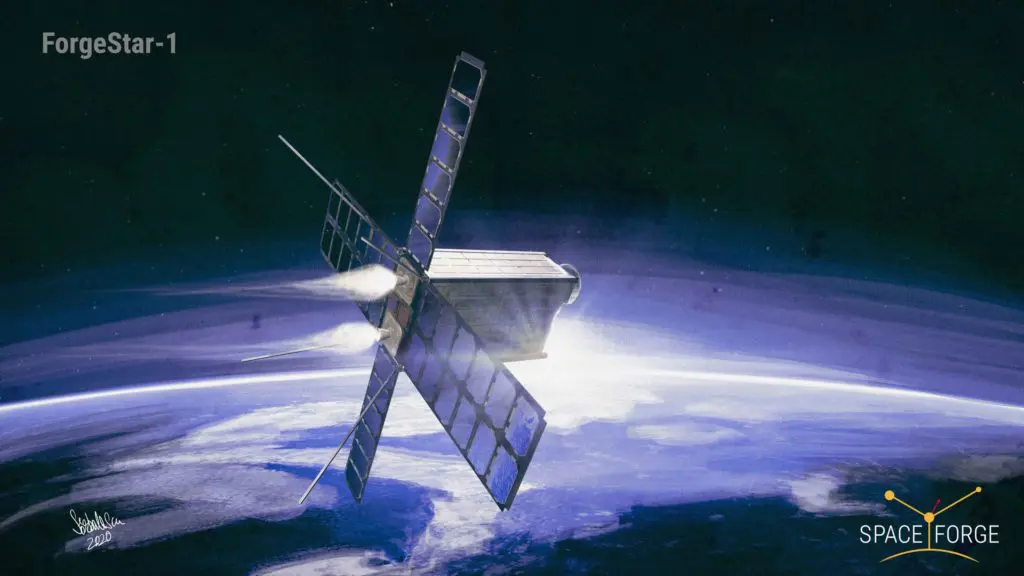 Welsh in-space manufacturing company Space Forge has secured £1.2 million of funding through The Open Networks Ecosystem Competition. The British space organisation will be manufacturing in-space materials to support an: "all-UK supply chain for 5G solutions," Alastair McGibbon, Head of Space Forge Business Development, said in a statement.
Days before the Open project announcement, Space Forge also posted on X – formally known as Twitter – their partnership with American aerospace company Northrop Grumman. In a video posted on YouTube, CEO Joshua Western said the partnership will: "help us join up in-space manufacturing as an ambition with terrestrial manufacturing as well." 
Open Networks Ecosystem Competition
Space Forge is participating in the 5G Size, Weight and Power plus Costs (SWaP-C) project through The Open Networks Ecosystem Competition. The project is poised to "revolutionise [the UK's] wireless communication technology," through high-frequency and energy-efficient ultra wide band gap power amplifiers for Multiple-Input Multiple-Output systems. 
According to the company, Earth's gravity causes buoyancy that prevents the perfect alloying of materials. The atmosphere's density can also contaminate the manufacturing process, and maintaining temperature extremes on Earth is difficult. 
Conversely, Microgravity enables perfect crystal formation and alloy mixing, which is next to impossible on Earth. Therefore, Space Forge will offer their on-orbit manufacturing capabilities to generate materials that will help power the UK's 5G network. Albeit, once they launch their Forgestar-1 satellite.
Space Forge's inaugural on-orbit manufacturing satellite prototype, Forgestar-0, failed to reach orbit. The prototype fell victim to Virgin Orbit's LauncherOne rocket failure, as it was part of LauncherOne's payload. However, they are pressing on with their Forgestar-1 satellite that will have the capabilities to manufacture materials in microgravity, and return them to Earth for on-ground applications. 
What Will Space Forge Contribute
The company will manufacture materials that will improve the energy efficiency and thermal performance of the MIMO amplifiers. McGibbon said: "Space Forge is delighted to be supporting this project. This is a significant opportunity to demonstrate the benefits of how in-space manufacturing can produce materials". 
Partnership With Northrop Grumman
The company also announced that it has now partnered with Northrop Grumman. Space Forge said both companies "recognise the criticality of semiconductor materials and are here to accelerate future capabilities." 
Northrop Grumman will advise the Cardiff-based company on business and technical service offerings, as well as collaborate on design reviews and material testing. The partnership will see Northrop Grumman's UK subsidiary assist with Space Forge's future projects.