Fire Breaks Out at Air Force Base Rocket Launch Tower
16th Nov 2020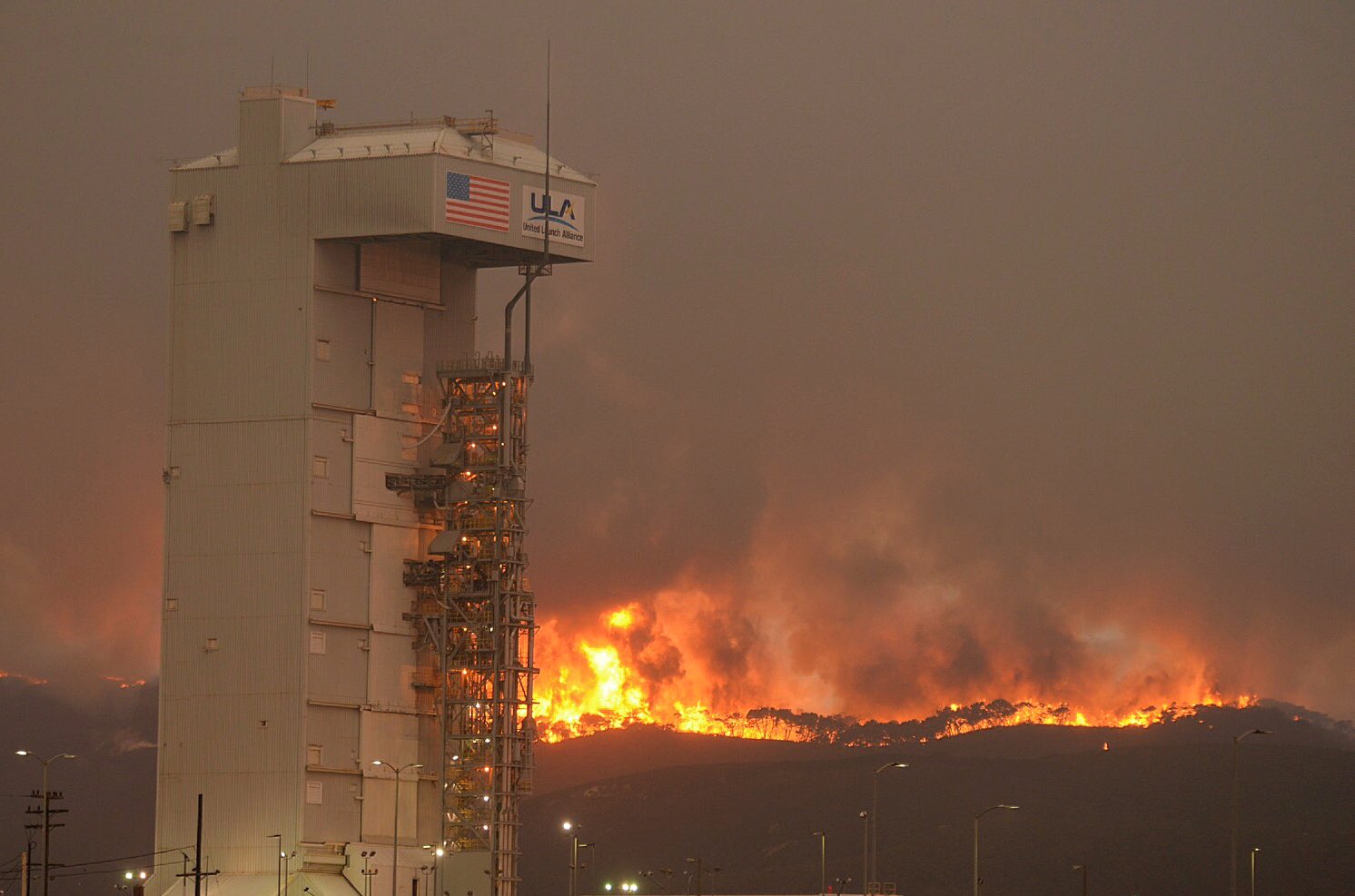 Everyone at the AFB was on high alert on 15 October as fire broke out on one of the base's coveted towers. This happened at the Vandenberg Space Launch Complex 2, their rockets identified by their blue colouring. Huge flames could be seen engulfing the mast as the crew strived to put it out.
All this took place while the base was working to dismantle the mast. This demolition was plagued by the fire that broke out in several parts of the huge tower on Thursday. On the ground, there was the Vandenberg Fire Department (VFD), who swiftly responded to the urgent emergency.
Swift Response by the VFD Helped Tackle Fire at the Air Force Base
The VFD was on site within minutes of the fire breaking out in the base. They flew into action evacuating the area and working to put out the flames. Furthermore, they climbed up the 13 flights of the tower, ensuring no personnel were left behind as thick black smoke consumed the whole area.
Later on, it was discovered that the cause of the fire was from hot metal coming into contact with flammable materials. The good news was despite the immense damage done to the tower—there were no injuries or loss of life reported.
More so, the shift supervisor was praised for swift action ensuring everyone was off the tower and safe. In addition, calling the fire department helped defuse the situation and prevent accidents.
Minimal Damage to Other Infrastructure Adjacent to the Air Force Base Rocket Launch
Despite the danger posed by the towering flames, there was minimal damage to other infrastructure at the base. New infrastructure was spared from the flames thanks in part to the fast response of the VFD. The fire was contained at the tower and didn't manage to spread to other critical areas.
Ongoing demolition at the tower was the cause of the fire, and efforts to prevent another are underway. The tower was formerly used as the launch site for Delta rockets until recently when it was condemned. This action led to a demolition plan that was underway on the night of the incident.