NASA Artemis I Faces Another, More Significant Delay
6th Sep 2022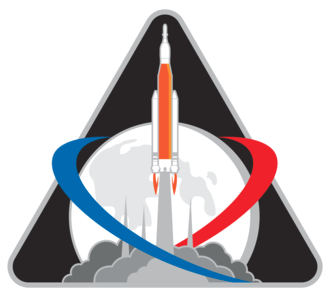 A second attempt to launch NASA Artemis I on Saturday 3rd September resulted in another delay, as the flight was called off a few hours before the launch.
The initial, hotly anticipated NASA Artemis I launch was delayed on Monday 29th August due to a hydrogen leak. NASA attempted to launch their new Moon rocket on Friday 2nd September, but it was ultimately scheduled for Saturday 3rd September. However, another hydrogen leak meant that we now won't see the launch of Artemis I until at least late September. 
NASA was targeting a launch time of 2:17 p.m. EDT for Artemis I with a two-hour launch window. However, the launch was called off three hours before the scheduled window, at 11.17 am.
The launch director, Charlie Blackwell-Thompson, made the decision after finding a leak in the equipment that transfers hydrogen fuel. The launch team attempted work-arounds to no avail. In the end, the engineers could not fully load the rocket.
What is the NASA Artemis I launch?
This is the first integrated test of the Orion spacecraft, which is a Space Launch System (SLS) Rocket.
The Artemis I flight test is a mission around the Moon without any crew. The aim is to test the spacecraft and its components ahead of a crewed flight in the future.
The original launch was scrapped at the final hour
The original launch window for the NASA uncrewed mission opened on Monday at 8.33 am EDT. The SLS rocket was fully fueled and ready to go at the Kennedy Space Center in Florida. However, the launch team experienced issues when attempting to terminally condition the chief rocket engines.
The launch team needs to chill the engines to temperatures cold enough to handle the full pressure flows of liquid hydrogen fuel during launch. This is where the issues started.
Mike Sarafin, the Artemis Mission manager, explained the problem:
"We were unable to get the engines within the thermal conditions for launch.
"We also had a vent valve issue on the core stage, and it was at that point the team decided to knock off the launch attempt."
NASA informed reporters that they would not make a decision on the relaunch date on Monday, allowing everyone time to assess the situation. On the evening of Tuesday 30th, it was revealed that the next launch attempt would be Saturday.
As Saturday's launch also failed to go ahead, we're left waiting for a new launch date. However, we have been informed that the earliest Artemis I will launch is the end of September. Some hardware needs to be replaced, which means the mission is going to be delayed several weeks. We will keep you posted on the new launch date.