UK Plays Leading Role in a Tsunami-Like Starquake Discovery
17th Jun 2022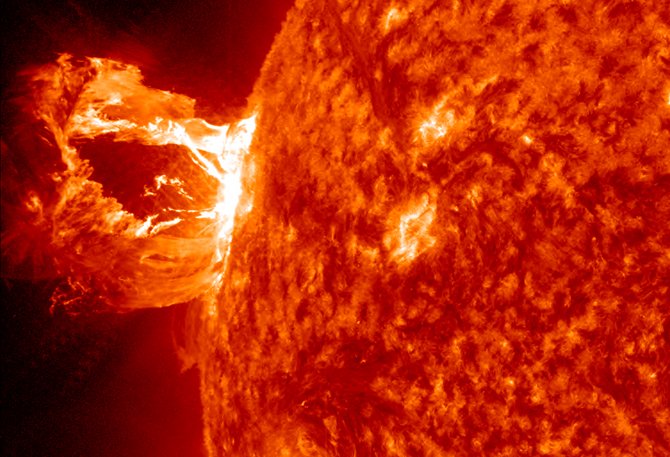 A UK-led team is gathering data that might rewrite textbooks on our understanding of stars. The GAIA observatory took the most detailed survey of the Milky Way yet. Among its discoveries are tsunami-like 'starquakes' on many stars.
The space probe's latest data reveals thousands of tsunami-like starquakes. These movements are like shudderings on the crusts of the stars, just like an earthquake. This phenomenon alters the spherical shape of the stars. The starquakes occur when there is a sudden adjustment to the crust of a neutron star.
Could habitable corners of the galaxy be identified?
Scientists have stated that this data could be revolutionary for astronomy, and possibly result in habitable areas of the galaxy being identified.
Conny Aerts of Belgium's KU Leuven, who is also a member of the GAIA team, said that:
"Starquakes teach us a lot about stars – notably, their internal workings. GAIA is opening a goldmine for asteroseismology of massive stars."
A lot of this work is being led from the UK. Cambridge University spearheads a team of engineers and scientists working on GAIA. Support comes in the form of an investment of £2/4 million from the Science and Technology Facilities Council (STFC) and £23 million from UK Space Agency.
George Freeman, the Science Minister, said the following:
"This breakthrough by the Gaia observatory in our understanding of the galaxy we live in, the evolution of stars, asteroids and rarely seen starquakes is a major milestone for the space and astronomy community worldwide.

"The central role of UK astronomers, instrument engineers and data scientists is a sign of our global leadership in space science and technology, at the heart of our commercial £16.5 billion space tech sector."
Data gathered by the GAIA probe
The GAIA probe gathered data on starquakes but that's not all. The project also collected information on numerous galaxies outside of our own, and around 155,000 asteroids, moons, and binary stars.
Dr Nicholas Walton, a member of the ESA Gaia Science Team, said:
"This major data release from GAIA not only allows astronomers to map the distances and motions of some two billion stars in our galaxy, but it also gives detailed measures of the physical and chemical makeup of a large number of those objects for the first time."