Scotland's Space Impressive Contribution to the International Industry
14th Aug 2021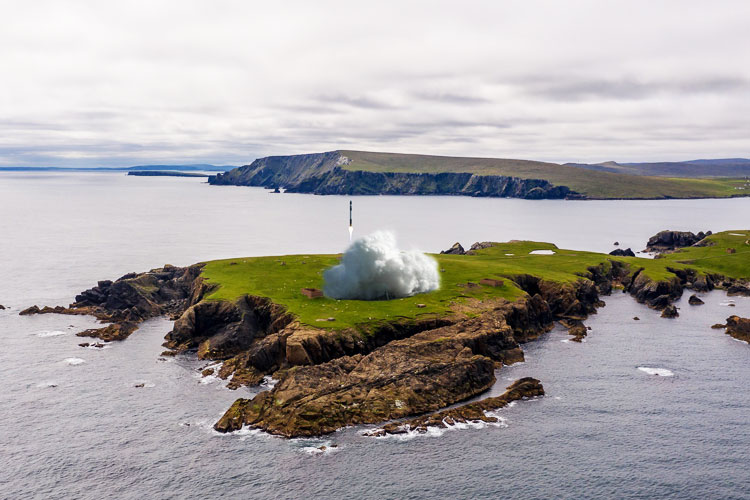 Scotland's space sector is developing faster than the British space industry as a whole, and according to experts, by 2030, its value will grow to 4 billion pounds. The main driver is high technology in areas requiring intensive research and development. As a result, Scotland's space industry has an annual turnover of £254 million, one of the highest in Europe.
Scotland's Role in the British Aerospace Sector
Scotland's space industry has extensive experience in the production and testing of small satellites and CubeSats, as well as in research and development of a new generation of lightweight launch vehicles. In fact, Glasgow alone produces more small satellites than any other area, with the only exception of Houston, US.
With new projects such as Scottish spaceport, this country could become a major European aerospace hub, attracting investment and space enthusiasts.
Favourable geographic location, sufficient production capabilities, and developed infrastructure give Scotland unique opportunities for creating and implementing small satellite launch programmes in Europe.
Statistics confirm the vast presence of Scotland in Space. According to the UKSA:
Around 18% of all tasks in the UK space sector are served by a Scotland talent pool of 7,500 experts.
Over 130 space companies, including internationally famous ones, are currently operating in Scotland.
But this is hardly the limit. The versatile and adaptable Scottish space sector works closely with the government, industry, and academia. Business development in Scotland is profitable because operating costs can be 40% lower than anywhere else in the UK and Europe, while the authorities provide an excellent legal and economic environment for new companies.
Scotland's Space Industry Promising Developments
The strong engineering base of the country can create on-par competition with the leading companies in the global space industry. Dozens of Scottish companies are successfully implementing end-to-end solutions to manufacture and launch small satellites. The latter are crucial for Earth observation in the face of global climate change.
Soon enough, aerospace projects in Scotland can start defining global industry trends. Scottish company Orbex Space is working on an 80% recyclable Prime rocket with a payload capacity of up to 180 kg. Prime's engines and turbo pump systems are 3D printed, which speeds up the manufacture and reduces production costs.
Another Scottish company, Skyrora, offers a new generation of single-stage suborbital launch vehicles for research and testing. In addition, the company is getting ready to introduce a three-stage rocket for the small satellite launch market and an innovative tug for space debris removal. The XL rocket will run on innovative Ecosene fuel, which emits 90% less carbon on combustion, and will deliver payloads of up to 315 kg to SSO and LEO. The first launch of the carrier is scheduled for next year.
The projects to develop Rocket Launch capabilities across Scotland, with plans to establish SaxaVord Spaceport in Shetland, Sutherland Space Hub, and Glasgow Prestwick, are already in progress. Prestwick airport should become an air-launch site – a commercial technology that is already successfully used by Virgin Orbit.
Scottish government sees developing the space industry as one of its key priorities. It closely collaborates with the Scottish Council of Space Leaders, the Space Academic Forum, and the UK Space Agency to reach common goals and gain a significant share of the global space market. Scotland's space sector growth will not only bring investment but also create thousands of jobs, revitalise the economy in struggling regions, and strengthen the UK's international position as a strong geopolitical and economic player.