Virgin Orbit LauncherOne All Set for a New Mission in June
21st May 2021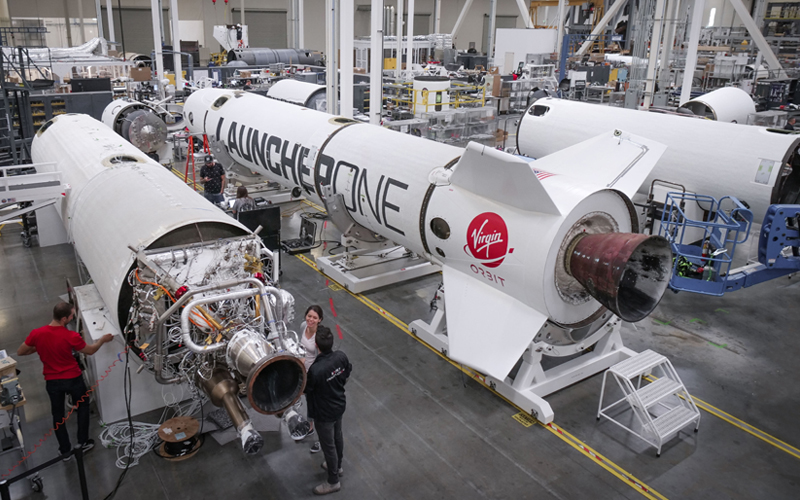 Virgin Orbit has a new mission dubbed 'Tubular Bells' set for June 2021. The mission comes after the company conducted a successful demonstration in January. Since then, the team has been working non-stop in preparation for the event.
The rocket set to take off from the Mojave Air and Space Port will carry six CubeSats. The mission will use Virgin Orbit's air-launching system to deliver the satellites into Low Earth Orbit. Set inclinations will be 60 degrees and altitudes of 500km.
In January, the LauncherOne took part in a successful delivery for NASA as a demo event. Then the rocket was carrying ten satellites for the VCLS (Venture Class Launch Service) program. It was the first time the rocket had a successful event after failing the previous year.
Virgin Orbit Mission in June 2021
Among the six CubeSats are three satellites for the Defense Department. The company's subsidiary, VOX Space, was recently awarded a defense contract through the Space Test Program's Rapid Agile Launch Initiative.
The 4th CubeSat is for the Royal Netherlands Air Force designed by Innovative Solutions in Space, a company from the Netherlands. Finally, the remaining two satellites are commercial. These belong to a Polish company.
So far, Virgin Orbit is on its way to becoming a significant player in the space industry. The company is aiming to schedule regular flights to its LauncherOne using a Boeing 747 airplane. It's seen as a better system thanks to its flexibility.
More good news for the company came in April. The Brazilian government chose it as one of the few companies to launch from Brazil. The country has developed the Alcantara Launch Centre, and Virgin Orbit will be among the first to use it.