Jeff Bezos' Blue Origin rocket engine explodes during test in Texas
12th Jul 2023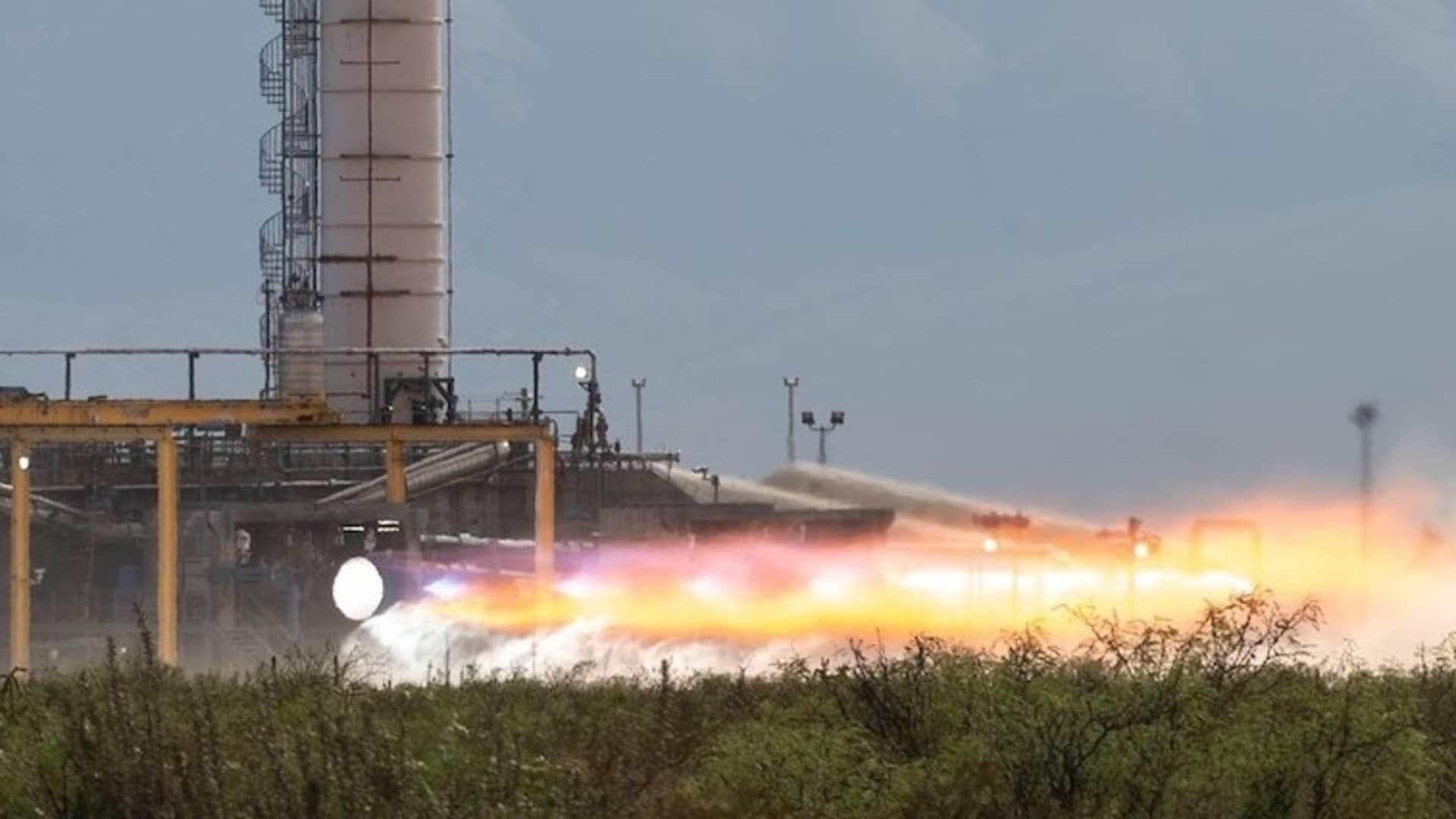 Last month, a testing mishap involving a Blue Origin rocket engine resulted in significant damage and potential consequences for both the company's clients and its own rocket.
During a test firing on 30th June at a facility in West Texas owned by Jeff Bezos' space enterprise, a BE-4 engine experienced an explosion approximately 10 seconds into the test. Several individuals familiar with the matter confirmed witnessing a dramatic explosion through video footage, which destroyed the engine and caused extensive damage to the test stand infrastructure.
The engine was destined for a ULA rocket
The engine in question was nearing the completion of its testing phase and was scheduled to be delivered to Blue Origin's customer, United Launch Alliance (ULA), for deployment in ULA's second Vulcan rocket launch.
Responding to inquiries from CNBC, a spokesperson from Blue Origin issued a statement on Tuesday, acknowledging that the company had encountered an issue during the testing of Vulcan's Flight Engine 3.
Blue Origin stated that no personnel were harmed in the incident and that they were currently investigating the root cause. They further stated that they had already determined the immediate cause and were working on corrective measures.
Additionally, Blue Origin promptly notified ULA about the incident. ULA, a collaborative rocket-building endeavour involving Boeing and Lockheed Martin, primarily competes with Elon Musk's SpaceX, particularly in vying for lucrative military launch contracts.
A rough patch for Blue Origin
Following a series of recent setbacks in the space industry, Blue Origin, the company heavily reliant on engine production, has faced yet another setback. Several months ago, a New Shepard rocket failure occurred, attributed to a faulty engine nozzle. Similarly, United Launch Alliance (ULA), Blue Origin's customer, experienced its own difficulties when a rocket's upper stage exploded in March. This incident prompted an investigation and subsequent modifications, including reinforcing the stage with thicker steel walls.
The latest setback, an engine explosion during testing, is a cause for concern for Blue Origin, as their operations heavily depend on engine reliability. ULA requires two BE-4 engines per Vulcan rocket, while Blue Origin's upcoming New Glenn rocket necessitates seven. These rockets play a critical role in space exploration missions and are also essential for Amazon's Project Kuiper broadband satellite venture.
The recent string of challenges raises questions about the impact on Blue Origin's production capabilities and poses significant hurdles for a company closely tied to engine technology.