December Rocket Launch Schedule
7th Dec 2020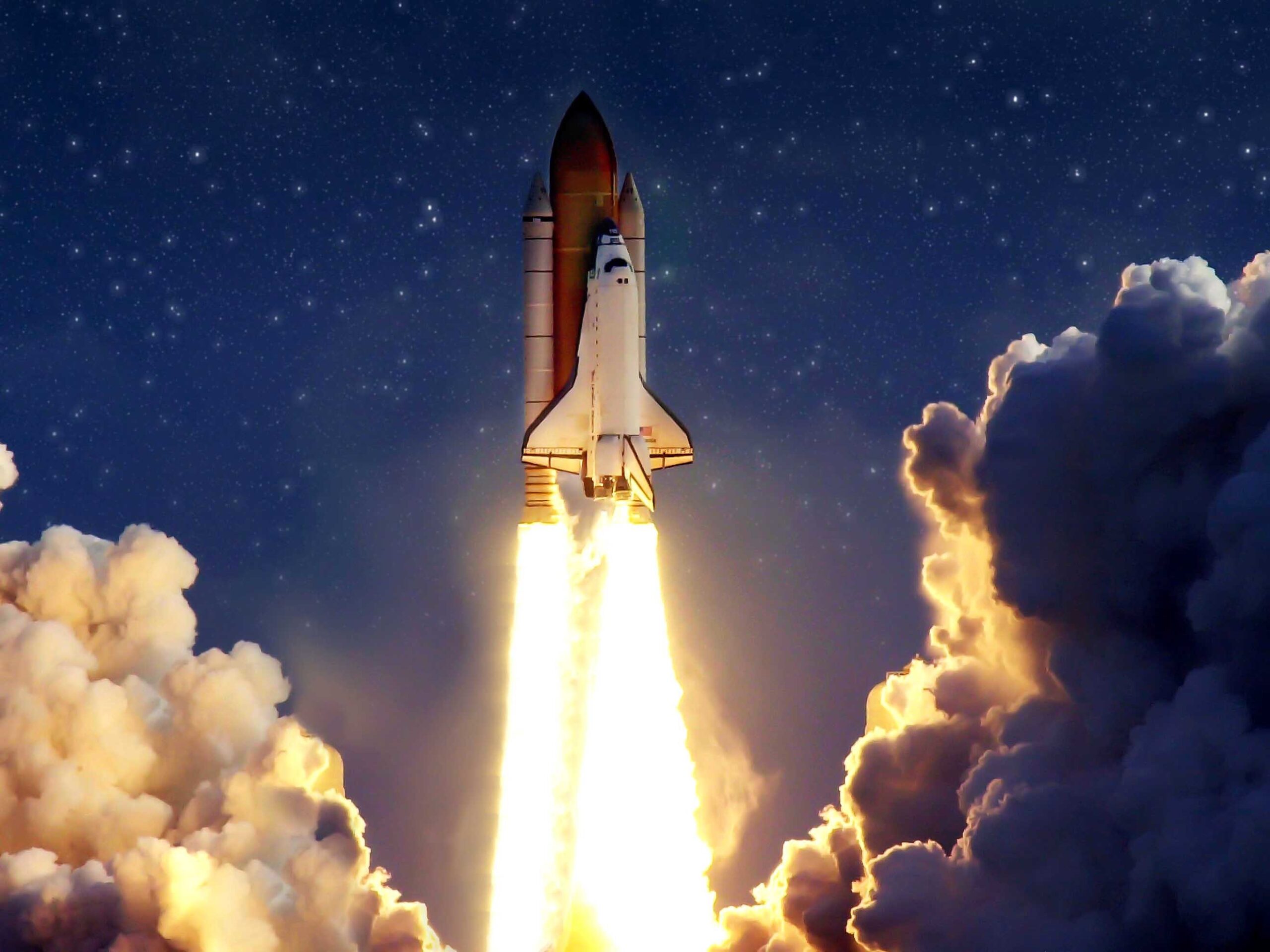 It looks like space industry leaders will set a rocket launch record by the end of the year. The December rocket launch schedule is very tight. A total of 16 rocket launches are planned, but it is not yet clear how many of them will take place. After all, weather conditions in December are far from perfect. We will know for sure how many launches happen the next year. Right now, let's see who is getting ready for launch.
December 2nd: Arianespace Soyuz  Falcon Eye 2

The Soyuz rocket recently launched the Falcon Eye 2 remote sensing satellite for the United Arab Emirates from the Guiana Space Centre. The original launch date was scheduled for October. Initially, the Vega rocket was supposed to carry the satellite, but after a failed launch of the Falcon Eye 1, a European carrier has been replaced by a Russian one. On November 28th, the launch was postponed due to bad weather conditions and again on the 29th, due to the danger of a lightning strike. However, on December 1st, the Arianespace rocket successfully launched from the French Guiana Space Centre. On a side note, another Arianespace Soyuz should start from Guiana on December 28th. It will deliver a second Composante Spatiale Optique (CSO-2) reconnaissance satellite into orbit for the French space agency CNES and defense procurement agency DGA. It is the second of three high-resolution satellites to replace Helios 2 spy satellites.
December 3rd: Roscosmos "Soyuz-2.1b" – "Gonets-M30-32"

Another Russian rocket has successfully launched three communication satellites for the Gonets multifunctional system. The launch was scheduled from the Plesetsk spaceport in Russia and has been postponed twice since November 24th, however on Wednesday Dec 2nd, the Soyuz 2 rocket had a successful lift-off.
December 5th: Space Falcon 9 SpaceX CRS 21

On December 5th, the Falcon 9 launched the Dragon 2 spacecraft on its first delivery mission to the ISS. The launch took place at NASA's Kennedy Space Center after being postponed 5 times since August 5th. This is
SpaceX's
21st mission under NASA's commercial supply contract.
December 7th: India PSLV-XL -CMS-01

India's ISRO will launch the CMS 1 communications satellite (formerly GSAT 12R) on a PSLV polar satellite launch vehicle. In orbit, it should replace the GSAT 12, launched in 2011. The mission will use the PSLV-XL version with six mounted solid-propellant boosters. The launch will take place from the Satish Dhavan Space Center in Sriharikota, India, at around 09:30 GMT.
December 10th: China Long March 11th – GECAM

China's Long March 11th rocket will launch the Gravitational Wave Electromagnetic Counterpart All-sky Monitor (GECAM). The mission includes two small satellites designed to detect electromagnetic analogs of gravitational waves and other astrophysical signals for investigating neutron stars and "black holes." The launch will take place from the Xichang Cosmodrome in southwestern China.
December 11th: Russian Angara-A5 – 2nd test launch

Back to Roscosmos, the Angara 5 rocket is to carry out a second test flight with a satellite mockup as a payload from the Plesetsk cosmodrome. Since November 3rd, this launch has been postponed three times. On the same day, the Soyuz rocket will launch the Progress 77P cargo supply vehicle to the ISS. The launch will happen from the Baikonur cosmodrome.
December 12th :Rocket Lab Electron – "Owl's Night Begins"

Rocket Lab keeps up with the pace, offering ever more nice surprises. Its lightweight rocket Electron will launch the StriX synthetic aperture radar satellite for the Japanese Earth observation company Synspective. StriX is the first device in Synspective's upcoming network. In total, the company plans to deploy a network of 30 satellites to collect daily data on urban centres across Asia. The "Owl's Night Begins" mission kicks off from the Mahia Peninsula in New Zealand.
December 17th :"Soyuz-2.1b" – OneWeb 4

This time, the Soyuz will launch from the Vostochny cosmodrome in the Far East of Russia. It will launch 36 communication satellites of the British company OneWeb into orbit. The latter is a direct competitor to SpaceX Starlink in the deployment of a global Internet network. The launch has been delayed since mid-2020 due to OneWeb's bankruptcy. Last month, the company received new funding and resumed its operations. This launch should expand OneWeb's constellation to 110 satellites. Watch out, Elon Musk! Besides these already announced launches, there are companies that have not yet announced an exact date for upcoming launches. In December, SpaceX became the record holder for events marked TBD. The company is yet to announce exact dates for three upcoming launches.
Falcon 9 – SXM 7. SpaceX rocket will launch SXM 7 radio satellite for SiriusXM, which will replace the XM 3 satellite.
Falcon 9 – Turksat 5A. The satellite of a Turkish operator Turksat, created by Airbus Defense and Space with Turkish government funds, will provide television broadcasting services over the Middle East, Europe, and Africa.
Falcon 9 – NROL-108. The launch of a secret US National Intelligence Agency spacecraft from Cape Canaveral Air Force Base has been postponed twice since October 25th. If it does take place this year, SpaceX will once again try to return Falcon's first stage to the launch pad.
United Launch Alliance wants to carry out another military mission, NROL-82, this year. The Delta 4-Heavy rocket, the largest of the Delta family and similar to Falcon, is to be launched from Cape Canaveral Air Base in Florida. A very notable event concludes our December rocket launch schedule – Virgin Orbit's first commercial launch of LauncherOne. A Boeing 747 nicknamed "Cosmic Girl" will take off from the Mojave aerospace port in California and launch a rocket from under its wing at 30,000-feet altitude. LauncherOne is to orbit 14 CubeSats for NASA field centres, educational institutions and US laboratories as part of the ELaNa-20 mission. The launch was postponed seven times. One of the delays occurred after an unsuccessful LauncherOne test on May 25th, when the rocket failed to gain the required altitude and fell. If an upcoming rocket launch from Virgin Orbit is successful, the small satellite launch market will gain a new player, and Rocket Lab will finally have its first serious competitor.