OT Exclusive! Skye Spaceport Hiding Illegal Distillery
1st Apr 2023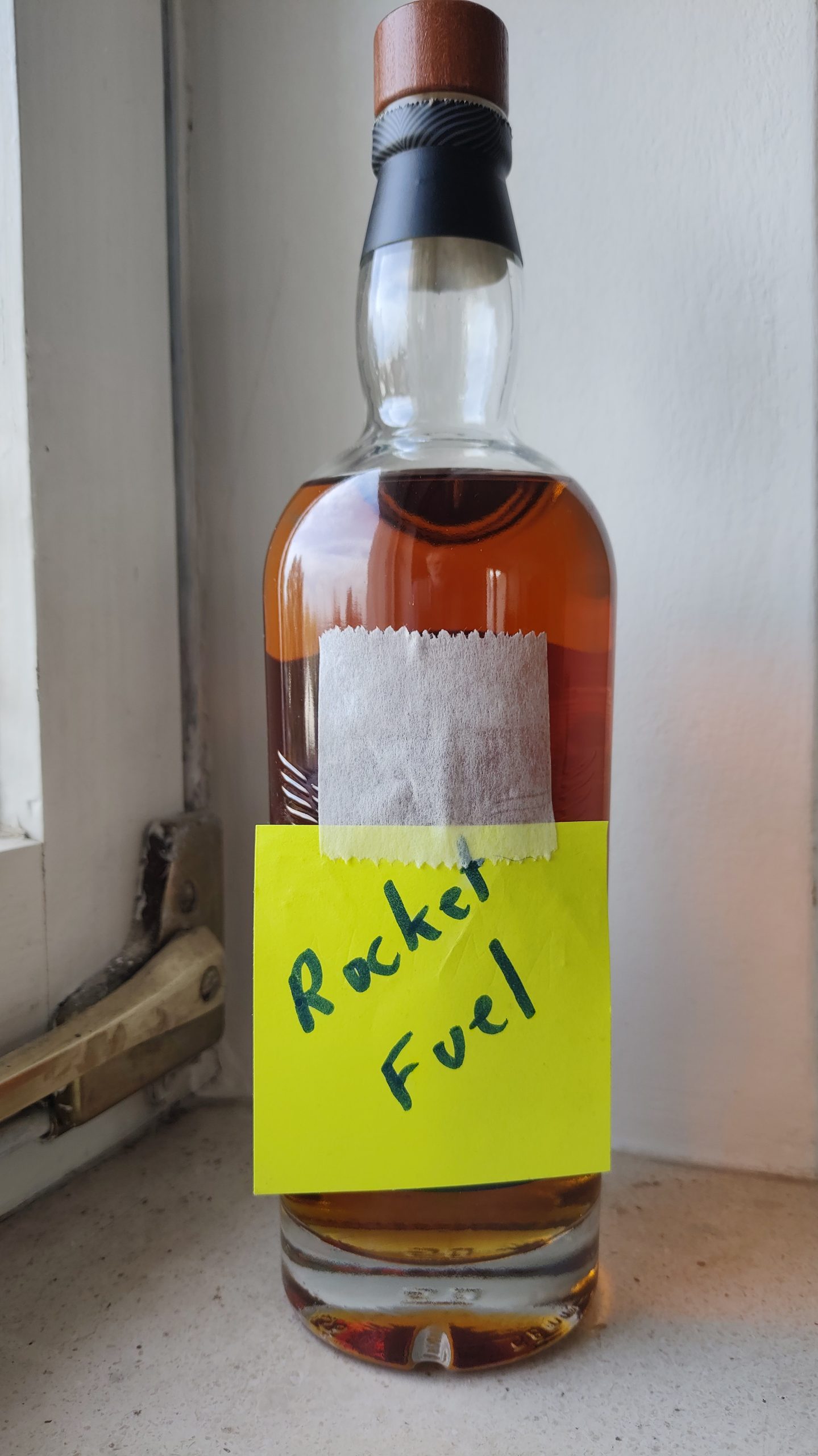 A spaceport under development near the Isle of Skye has been outed as a front for an illegal distillery. Spaceport Skye, with a supposed launch facility being built on the nearby Isle of Rum, may be the most ingenious of Scotland's developing launch sites. Orbital Today, holding to a promise to keep the explosive news under wraps until 32nd March, is now able to share the key points of the story.
Suspicions were aroused when a delivery of 4000 KG of Malted Barley was spotted by a dog walker on Rum, who told us in an interview there had been a "strong smell and warm fuzzy feeling" every time he had passed the site in recent weeks. A purported Spaceport Skye representative claimed that the barley was an essential component of an environmentally friendly fuel under development.
Fuel of a sort
After a tip-off, Orbital Today, hired a private investigator, who was able to bribe one of the workers in the illegal distillery (who he claims he's not related to, not at all) into providing access. In a report, the private investigator claimed numerous mash tuns, and thousands of barrels were hidden on the site, and that crude preparation instructions were pinned to the wall around the distillery.
The whisky varieties included terrible names including "rocket fuel," "malty way" and "whiskape velocity" along with instructions to distill for three to four weeks. While no indications that a liquid rocket propellant was under development, one worker offered the investigator a sample, saying, "This'll knock you into orbit in no time."
A hand-written distiller's licence was also photograph, as well as an ID card claiming the head distiller's name was 'Buzz' Aldrin.
An inside source claimed that the process of "nipping" was widely practised in the distillery, rewarding staff with whisky on their breaks. A handheld video sent to the press showed a man napping on the floor, captioned "Jonny sleeping it off".
Whisky on Rum
Our source was able to give an interview, in which he claimed that the team "planned to build a spaceport, but quickly realised we didn't quite know how. What we did all have in common was in interest in space and a love of Whisky." Developments such as Ecoscene fuel and the dangers to peat bogs by rocket launches are considered in detail "while we develop our fuel," he said. "We might turn it into a spaceport one day, it really depends on how much of a kick the whisky has".
He also explained the distillers' plan if they were approached to host actual launches: "We'd probably try and do it, there's a big space out the back near where we store the malt, I'm sure that would be fine. And just think of the draw we'd have with people actually drinking our rocket fuel". In the mean time, development continues while the authorities wrangle with the niceties of permissions and licencing for spaceflight elsewhere. "Nobody mixes Rum with whisky. Pretty smart on our part, I'd say."