Broadband in space: Is Starlink available in the UK?
13th Mar 2023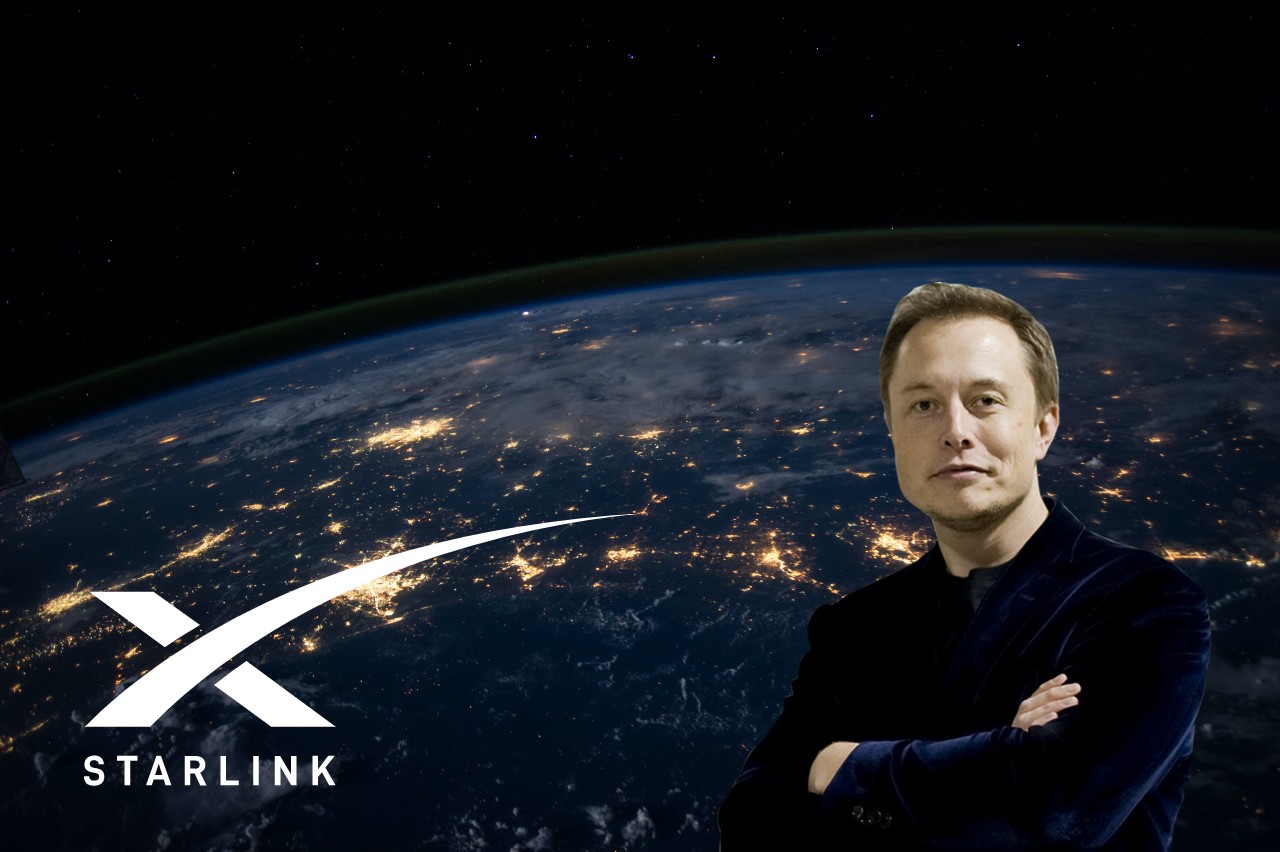 Is Starlink available in the UK? How does it work? How do you connect to it, how much does it cost, and what does the Starlink UK coverage map look like?
Satellite Internet appeared at the end of the 20th century and was a kind of last-resort technology. If you could not access the network any other way, satellite communications came to the rescue. In fact, it had ubiquitous coverage but did not allow much data to be transferred and was disproportionately expensive, so it was mainly used for highly specialised purposes such as card transactions at petrol stations.
Everything changed dramatically at the end of the second decade of the 21st century when the ambitious and enterprising Elon Musk disrupted the industry. He created the Starlink network, which made satellite Internet available to almost everyone.
How does Starlink internet work?
Starlink provides broadband high-speed Internet access using three main components:
constellation of satellites in LEO,
ground station network,
and user terminals.
The project development began in 2015. In May 2019, the first batch of 60 satellites was launched using a SpaceX Falcon 9 rocket. As of early 2023, the Starlink constellation already has over 3,000 satellites, and it is planned to increase its total number to 42,000. According to Elon Musk, this will provide stable high-speed communications in every corner of the Earth.
Why should you use Starlink?
Elon Musk's network has several important advantages over its competitors. It is cheaper and relatively easy to operate, and the data arrives steadily, with low latency and impressive speed. This is explained by the fact that satellites are located in low orbit of up to 650 km, while most competitors (HughesNet, Viasat, etc.) place their satellites in geostationary orbit at a height of 35,000 km. That is why their data transfer takes about ten times longer than through Starlink.
Is Starlink available in the UK?
Many of our readers want to know this. So rest assured — it is! Starlink is available and has been successfully working in the UK since 2021. As of early 2023, almost the entire area (except the northernmost parts of Scotland) is covered. You can take a better look at the Starlink internet coverage map of the UK on the provider's website: https://www.starlink.com/map.

How much does Starlink cost in the UK?
To date, the operator offers three main tariff plans in the UK but promises to significantly expand its offers in the near future.
| | | | |
| --- | --- | --- | --- |
| Starlink Plan | Cost per month, £ | Equipment cost, £ | Speed, mbps |
| Internet | 75 | 460 | 50-250 |
| Business (Premium) | 150 | 2410 | 150-500 |
| RV (recreational vehicles) | 95 | 460 | 50-250 |
Hardware, shipping & handling fees and tax will cost another 40 pounds. And the equipment is fully refundable.
It is worth noting that before 24th August 2022, prices for the UK were higher. The Starlink subscription fee was 89 pounds per month, and the cost of a set of equipment was 529 pounds. The decline in price was a pleasant surprise. The company acknowledges that the service is still fundamentally expensive, but is now approaching the mass market "availability" window.
Let's compare Starlink to other satellite internet providers

As we can see, Starlink offers UK citizens unlimited access, while competitors have limited traffic and significantly slower speeds. At the same time, Starlink's equipment is more expensive, but it is a one-time charge for the entire service period, whereas you will have to pay a monthly subscription fee for the operation of competitors' equipment. Besides, Hughes and Viasat require a 24-month commitment, whereas Elon Musk's network offers a 30-day trial.
The only tangible minus of Starlink is that, currently, it has an insufficiently wide worldwide coverage and a rather long waiting period for new order processing. At the moment, 750,000 future customers are waiting for their turn.
How fast is Starlink Internet in the UK?
The results of nearly 500 tests conducted by thinkbroadband.com between March 2022 and August 2022 in Northern Ireland, Wales, Scotland and England show that:
download speed averages 106.1 Mbps.
upload speed: 9.72 Mbps.
At the same time, the maximum was fixed at the level of 293 and 33 Mbps, and the minimum was 2.5 and 1.2 Mbps. As we can see, Starlink UK speeds differ from those stated, but given that the network is only at the beginning of its development, the figures are impressive.
How to get Starlink in the UK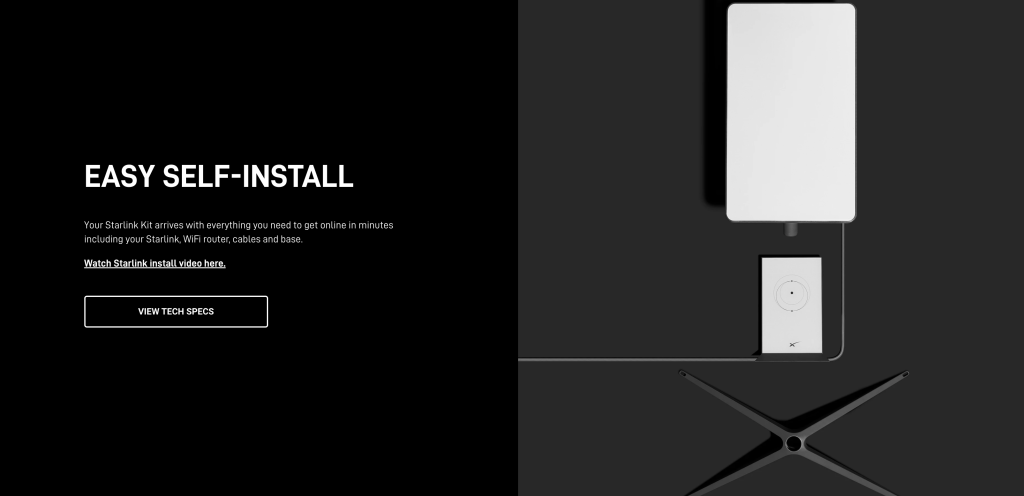 After placing an order on the operator's website, you will be mailed a Starlink kit, which includes:
round or rectangular plate
Wi-Fi router / power supply
Cables
Base
To install Starlink independently, check out the Starlink Install Guide. Trust us, it's easier than it seems. Download and install the Starlink app for iOS or Android, which will help you find the best place to install and set up your antenna so that the signal is strong and stable.

Is buying Starlink in the UK worth it?
Our verdict is a definite yes. With Starlink internet, you can finally get fully functional speed just about anywhere in the UK and at a fairly affordable price. Sure, it's a bit pricey to start with, and the service is far from perfect, but it's a revolutionary solution for anyone whose Internet needs differ from the services offered by terrestrial providers.