Top Jobs In The Space Industry
9th Dec 2022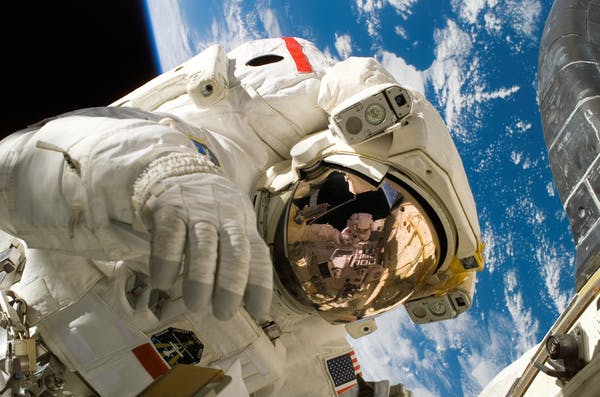 The space industry is one of the best industries to get jobs that can guarantee financial stability. It is one of the world's fastest-growing industries and has generated jobs for many people. Some of the most common services in this industry are weather forecasting, satellite television, and remote sensing. However, there are other services rendered by the space industry.
Thanks to technological advancement, getting a job in the space industry has increasingly become easier. For instance, you can find aerospace stress engineer jobs on job search websites, and get the job without breaking a sweat.
However, researching possible career paths can help you understand the best option to explore. In this regard, we have worked with the experts from job aggregator Jooble to discuss the top jobs in the space industry. We will also cover the highest-paying and some in-demand jobs in the industry.
Highest-Paying Jobs In Space Industry
The space industry is lucrative, with many high-paying jobs. It is estimated that the industry will reach the point of generating up to $1 trillion per annum in 2040. Suppose you want a job that pays more than $100,000 per year; the space industry is a good starting point from which to explore your options.
Below are some highest-paying jobs in the industry:
Meteorologists
Meteorologists are scientists who study the weather. They work in a branch of atmospheric science. Meteorology is used to predict weather and also to determine atmospheric conditions. You must possess a degree in mathematics, physics, geography or related courses to pursue a career in this field.
Meteorologists can earn between $70,000 to $140,00 per annum.
Astronauts
An astronaut is a professional who can serve as a commander or crew member of a spaceship. They are trained as space pilots. The main job of an astronaut is to conduct experiments in space. They also maintain the spacecraft's environment.
Getting a degree or an associate degree related to the job is advisable to become an astronaut. Also, you must exercise regularly and keep fit to do the job.
How much do astronauts get paid? Astronauts earn an average salary of $105,000 per annum. They can earn as much as $170,000.
Aeronautical Engineers
Aeronautical engineers study aircraft and their operation within the Earth's atmosphere. Apart from having an engineering degree, you also need analytical, design, problem-solving, and mathematical skills, to thrive in the profession.
The average salary for an aeronautical engineer is $111,000, and they can earn up to $150,000.
Astronomers
Astronomers use technological tools to study planets, stars and other heavenly bodies. Some astronomers also study the galaxy and other distant planets. Astronomers use ground-based equipment to do their jobs. That is, they can study other spaces without leaving the Earth.
Becoming an astronomer requires extensive education qualifications and other technical skills, such as IT proficiency, knowledge of space, and so on. An astronomer can earn an average of $120,000 and as much as $140,000 annually.
Aerospace Engineer
An aerospace engineer is responsible for designing, producing and testing aircraft. They do not only manufacture but also test and repair aircraft. They make both mobile aircraft and weapon aircraft like missiles, unlike aeronautical engineering, which deals with the design and development of aircraft on earth. Aerospace engineers deal with the design of craft within and outside of planetary atmospheres.
You will need an engineering degree to get into the career. The average salary for the job is $173,000 per annum.
In-Demand Jobs In The Space Industry
Apart from the high-paying jobs in the industry, there are other jobs you can consider if you want a job that is always readily available. The good news is that some of these jobs pay well.
Below are some of the in-demand jobs in the space industry:
Space Pilots
The high number of space companies has led to the increment in the demand for space pilots. Space pilots drive spaceships and transport people to space.
Test Technician
Test technicians are the people that conduct tests on equipment and machinery. They check for the equipment's quality and look out for anything that needs to be corrected. They record data from the test and pass it to the engineering team. The engineering team then implement the recommendation in the report and use the report to determine what to fix.
There is an increase in the demand for test engineers because of the continued increase in space materials and equipment production.
Cybersecurity Specialist
The importance of cybersecurity in today's data and digital information world cannot be overlooked. Cybersecurity helps keep data and digital assets safe and prevent loss or theft.
The need for cybersecurity specialists in the space industry is increased due to the need to secure information gathered from space.
Space Tour Guides
There is an increased demand for recreational travel to space. This has, in turn, increased the need for tour guides. Many companies are building for space excursions and will be hiring guides to help them show their clients around.
What's more? Being a space tour guide is a very profitable job, with the possibility of its prospect increasing as space tours increase.
Space Builders
There has been proof that humans can build in space since 1960. Taking advantage of this, humans have started real estate plans for space. However, building life on other planets will require adequate knowledge about the planet. Space builders are saddled with the responsibility of helping humans realize their ambition of having real estate on other planets.
Conclusion
Apart from popular astronaut positions, there are a lot of profitable employment opportunities in the space industry. However, most jobs in the space industry require much education, skills, and thorough training. As grueling as getting this training might be, it is worth it.