Ubotica and Open Cosmos To Build AI-Driven Satellite
20th Nov 2022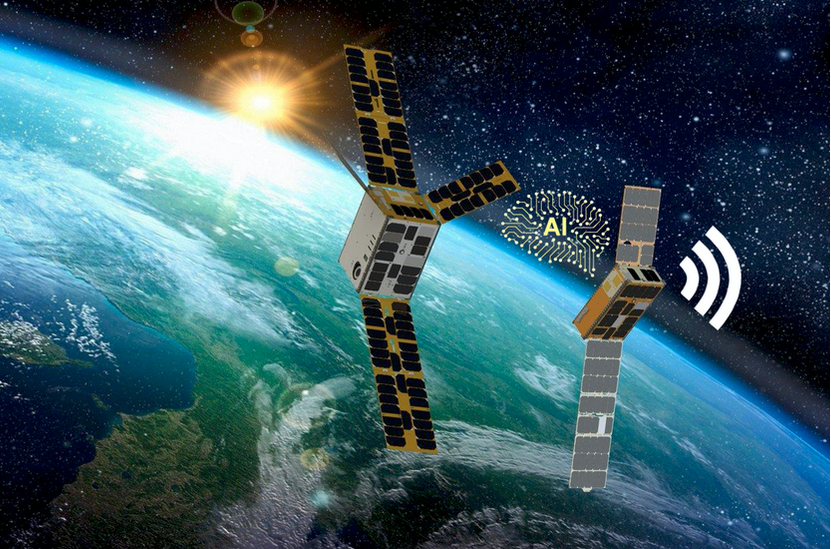 Ubotica joined the open source OpenConstellation project in November. Ubotica brings Artificial Intelligence (AI) and edge-computing to the worldwide satellite network that Open Cosmos has built and manages. Dublin-based Ubotica will work with Open Cosmos to help launch an AI-centric satellite into orbit.
Working together on CogniSat-6 to address user needs and reduce costs
Under the OpenConstellation Project, the companies will create an AI CubeSat known as CogniSat-6. This CubeSat will use AI for autonomous data gathering decisions. The heart of the mission will be a CogniSat edge computing platform that is flight-proven in Low Earth Orbit. This technology has the ability to optimise image gathering on certain interest areas identified in orbit, without intervention ground stations. 
An AI-driven platform shortens response times for specific satellite operations. As a result, the satellite gathers higher value data and thus improves investment returns. Moreover, more autonomous systems can save money in OpEx.
What Ubotica and Open Cosmos CEOs have had to say
Rafel Jorda Siquier, the CEO of Open Cosmos, said the following:
"CogniSat-6 addresses real needs we see from customers and will enable OpenConstellation users to implement comprehensive AI-enabled system developments."
The CEO of Ubotica, Fintan Buckley, has spoken about the considerable system savings that CogniSat-6 can achieve. He illustrates with an example:
"For example, applications running on CogniSat-6 will increase the system value by expanding system data throughput and cutting downlink costs.
"Satellite system designers are already telling us that it is a compelling proposition."
An important part of the OpenConstellation project
This mission is part of the OpenConstellation project, which Open Cosmos manages. The company intends to make then data collected under OpenConstellation open for access.
Open Cosmos specialises in manufacturing, testing, and launching satellites and in-orbit exploitation.
Earlier this year, Open Cosmos partnered with a Ukrainian start-up, VictoriaMetrics, which delivers data monitoring services to support the launch of LEO satellites.