TOP 10 Must-see Netflix Space Series
3rd Oct 2022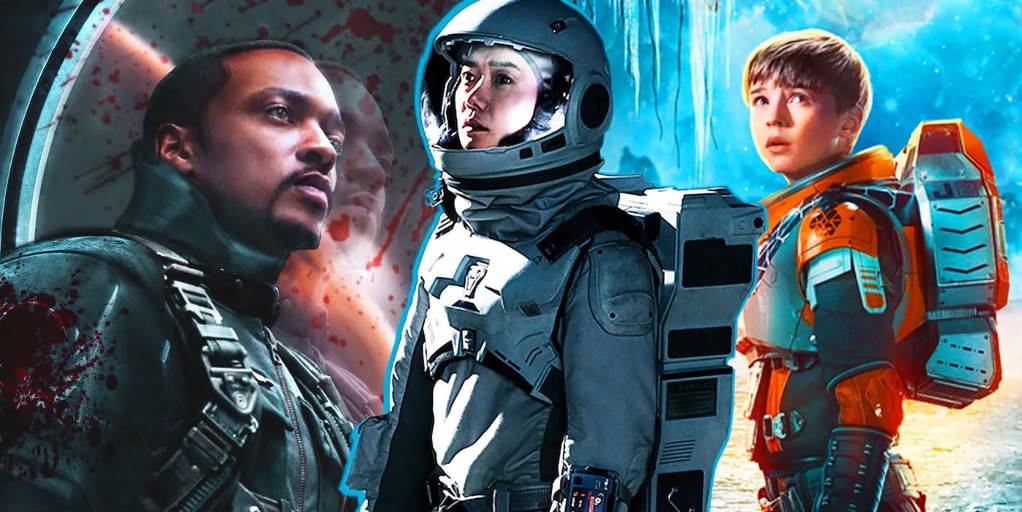 Netflix is one of the most popular streaming services today, with a vast library of movies and shows to accommodate all tastes. That is why we decided to take a good look into its archives and new arrivals to offer you the best Netflix Space series, in our opinion. So, let's get started.
The most popular Netflix space series
These series about space on Netflix rank so high because they combine several genres, feature excellent computer graphics, and come with exciting plots. Some are perfect for light watching with the whole family, while others will deeply immerse you in the atmosphere of space technology and alien worlds. We hope you will find something to your liking.
Lost in Space (2018-2021) IMDb 7.3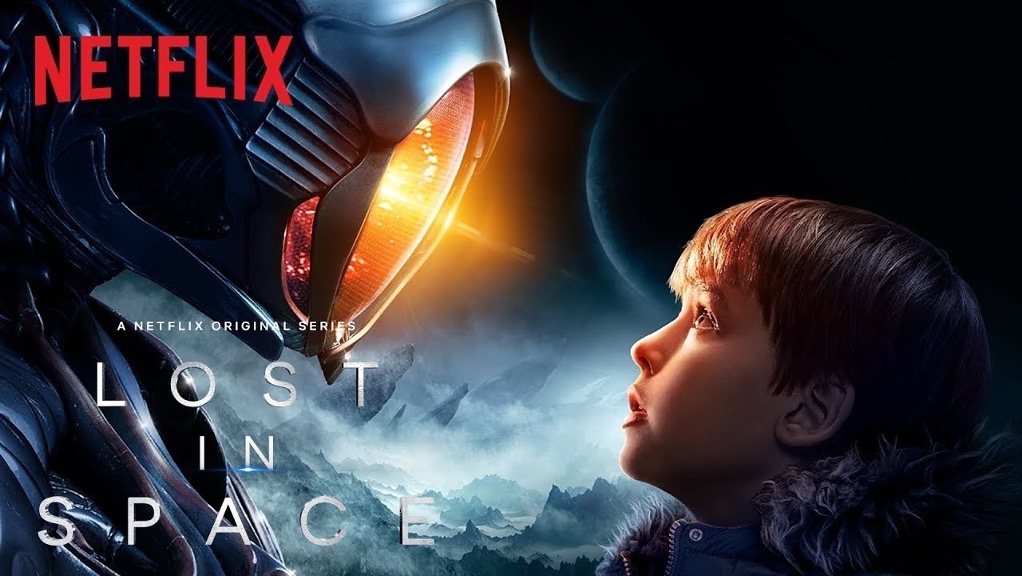 The Lost in Space Netflix series is a remake of the 1998 science fiction film of the same name. The story takes place in 2046. Earth's resources are depleted, and humanity is looking for shelter on other planets. The Robinson family's ship is thrown off course and crash-lands a few light-years from its intended landing site on an unknown planet. Professor John Robinson, his family and the pilot, are trying to survive in the new environment. The storyline is based on the young Will Robinson's friendship with a robot that initially acts hostile but then saves the heroes' lives more than once.
To be fair, the remake is even better than the original. This is a real family series that keeps the viewer hooked for all three seasons. It has everything to justify a high ranking — dynamic plot, realistic graphics, excellent cast. Unfortunately, new episodes of Lost in Space are not expected. The third season was the final one, and the history of the Robinson family is now complete. If you haven't seen it yet, watch these exciting Netflix space series with the whole family.
NightFlyers ( 2018) IMDb 5.8

These Netflix space TV series are based on the novel of the same name by George R. R. Martin and the 1987 film adaptation. The action takes place in 2093. A group of scientists is sent on a Night Flyer spacecraft beyond the solar system in search of alien civilizations. When horrifying and violent events start happening on board, the crew begins to doubt themselves, each other, and their reclusive captain. They soon realize that the real horror is not in outer space — it is already on their ship.
Nightflyers has been critically acclaimed for its eye-catching visual style and will especially appeal to fans of the sci-fi horror genre set in the confined space of a spaceship.
Another Life (2019) IMDb 5.2

The story of Another Life begins with an unidentified flying object in the form of a large Moebius strip that lands on Earth and forms a huge tower of crystalline structure. Scientist Eric Wallace, employed by the United States Interstellar Command (USIC), is trying to make contact with the tower.
Meanwhile, his wife, Captain Nico Breckinridge, is sent on the spaceship Salvare (Latin for Savior) to determine the artefact's origin and find the alien civilization that sent it. The Salvare can travel faster than the speed of light, and the crew is in suspended animation (called soma in the series) for most of the flight. However, after a navigational error, Niko wakes up from hypersleep and finds that Salvara is in danger.
These Netflix space series were released in July 2019 and ranked high, so it was renewed for a second season, released in October 2021. If you love the mix of space travel and sci-fi drama, Another Life is for you.
Away (2020) IMDb 6.6

This Netflix space series is focused on Emma Green and her husband Matt Logan, American astronauts training to become a part of an international team for a three-year mission to Mars. Shortly before lift-off, Matt is taken off the flight due to illness, and Emma decides to leave her husband and daughter for a greater purpose. The three-year mission takes off from the Moon; however, several crew members distrust Emma's ability to command due to her response to a crisis situation.
The series is essentially a melodrama in a space wrapper. Its main message is that if people want to achieve the impossible, they need each other. If you are a fan of this genre, as well as the acting of the inimitable Hilary Swank, then Away is for you.
Space Force (2020) IMDb 6.7

Space series on Netflix can be not only full of danger and drama, but can also make viewers laugh. The plot of Space Force tells the story of US Air Force General Mark Naird, who dreams of leading the US Air Force but instead becomes the Space Force commander. Now he must begin the exploration of the moon and ensure America's dominance in space, but all his actions are accompanied by failures. Much of the series' success was ensured by the star cast: Steve Carell, John Malkovich, Ben Schwartz, Diana Silvers, and Alexei Vorobyov. Decide for yourself how good Space Force turned out by watching both seasons.
Best Korean space series on Netflix
Netflix has shows produced not only in the United States but also in other countries. In September 2021, South Korean filmmakers blew up the fans of the survival genre with the Squid Game series, and in December, they released a very solid new space series on Netflix.
The Silent Sea (2021) IMDb 6.9

The name "Silent Sea" comes from the Sea of Tranquility on the Moon. The story is about a manned mission to retrieve samples from a lunar research base. The land of the future is suffering from desertification, which is why drinking water consumption is strictly rationed. A scientific team is sent to the abandoned Balkhe lunar station, where 117 people died as a result of an accident five years ago, to understand the causes of the tragedy and find a solution to save the Earth.
Basically, The Silent Sea is science fiction with a touch of thriller and mystery. The 8-episode series is slow-paced but has enough intrigue and danger to satisfy patient viewers.
Best sci-fi series on Netflix
Sci-Fi does not always include a space theme, but we could not ignore these two magnificent series about our hypothetical future, especially since they touch on the subject of space.
Black Mirror (2011-2019) IMDb 8.8

This British mini-series warns us that a future where we lose our humanity in technology is more than possible, and it's not as far away as we think. The Black Mirror series is not connected by one storyline; each tells its own short story, which could well turn into a full-fledged Hollywood movie in the genre of social utopia, sometimes with a touch of satire and sometimes horror. The series will impress even a sophisticated sci-fi fan and perhaps make you think that not a single, even the most progressive, technology will make us better until we ourselves want to change.
The series consists of 5 seasons, including 22 stories. Fans of Netflix space series will be especially interested in episode 1 of season 4, telling about the USS Calister starship, which is a kind of homage to Star Trek.
Altered Carbon (2018-2020) IMDb 7.9

This is one of the best space sci-fi series on Netflix, and it takes us to the 27th century, when humanity's dream of colonizing deep space has long become a reality. People conquered the solar system and went beyond it, but they never invented the technology of instantaneous movement in space, so flights to other planets take decades.
However, there is an alternative solution — transferring human consciousness from one body to another. Consciousness is stored in special stacks and, if necessary, loaded into the body, which acts as a carrier. This forms a special class of wealthy centenarians who copy their consciousness to a backup medium, thus moving between bodies. The body of one of them, Lawrence Bancroft, is killed, and he revives dangerous mercenary Takeshi Kovacs to find the killer.
The series is based on the book by Richard K. Morgan and is a nuclear mixture of cyberpunk, noir, detective, action, and science fiction genres, so it has found a lot of fans.
Best Netflix animated series about space
Some might think that animation and Sci-Fi are incompatible, but only until they watch these two Netflix space cartoon series.
Love, death and robots (2019-) IMDb 8.4

If you liked Black Mirror, then you will definitely like Love, Death and Robots. The series is an anthology (each episode has its own story) in the genres of science fiction, horror, thriller, and dark humour. We assure you, you have never seen cartoons like this before. The series is very diverse, both in terms of storylines and graphics. You will see both downright cartoonish episodes and those hardly distinguishable from a real movie.
The project was inspired and executive produced by Oscar-winning director David Fincher (The Game, Fight Club, Alien 3, Panic Room, Zodiac, House of Cards). Love, Death and Robots has been out for three seasons already, and we will surely have a fourth one. If you like thrilling science fiction flavoured with black humour, this collection is for you. Just remember to keep kids away from the screen, as Love, Death and Robots — are cartoons for adults.
Apollo 10½ (2022) IMDb 7.3

A nostalgic adult Netflix space series directed by Richard Linklater that brings childhood fantasies to life. Stan, a fourth grader from Houston, comes from a large family, is a mediocre student, and leads a wholly unremarkable life. Everything changes when, in the midst of the 1969 space race, two NASA experts turn to him for help — to become the first man on the moon before Apollo 11 with Neil Armstrong goes there. The lad accepts the offer, and the mission is called Apollo 10½. The director leaves it up to the viewer to decide whether Stan ends up flying into space because the main message of the series is not about going to space. It sort of returns the adult audience to their own childhood and asks the question anyone would like answered: what happened to our childhood dreams?
As with Waking Life and The Blurred, Linklater rotoscoped real actors into animated counterparts. That is why fans of Zachary Levi, Jack Black, and Glen Powell can enjoy their acting in a non-trivial manner.
The bottom line
Netflix considers the ratio of viewership and cost to be key factors when deciding whether to renew the series or cancel it. That is why some of the above series were cancelled. However, this does not make these shows bad, and they still have their fans. Perhaps, after reading our list, you will join them. And we will continue to tell you about new Netflix space series worth checking out.