DART Memes to Brighten Up Your Day 
30th Sep 2022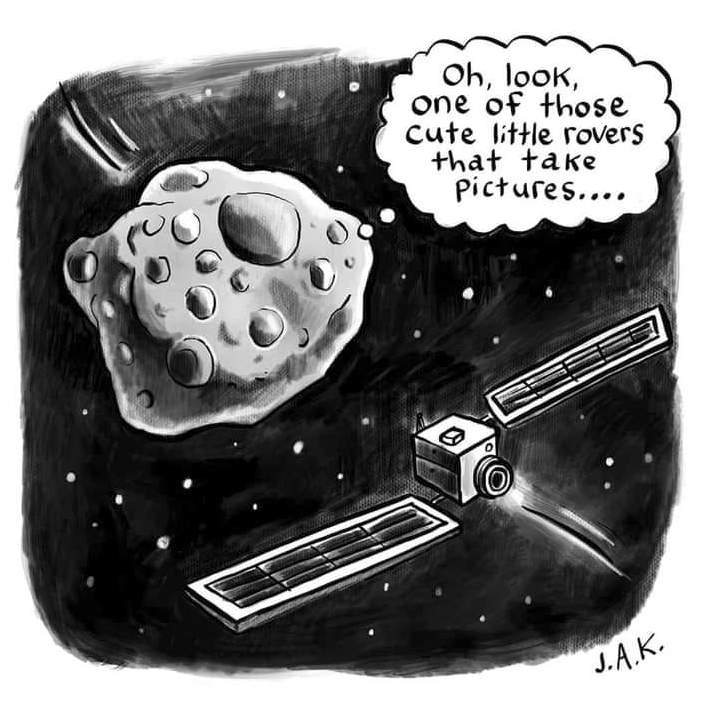 On 26th September 2022 the whole world watched as NASA's DART spacecraft successfully collided with the Dimorphos asteroid. The mission was in essence a bid to change the trajectory of the moon around a bigger asteroid. The mission planners wanted to test the theory that we may be able to avoid asteroid collisions with Earth in the future by using the same technology. But what about the light side of this mission, that is, DART memes.
While it's still too early to see if the DART was successful in diverting the Dimorphos asteroid, celebrations were in full swing as soon as the spacecraft exploded on impact. After all, this is an extraordinarily important development for mankind, not to mention our future relationship with asteroids. It also gave meme makers a golden opportunity.
So with that in mind, let's take a look at some of the great ways people all over the world have made a DART memes their own mission.
DART and the dinosaurs
"And that's one for the dinosaurs!" Dinosaur extinction events such as very large meteor strikes don't make it into the memes so often. Meme makers didn't miss the chance. DART memes zeroed in on the collision.

and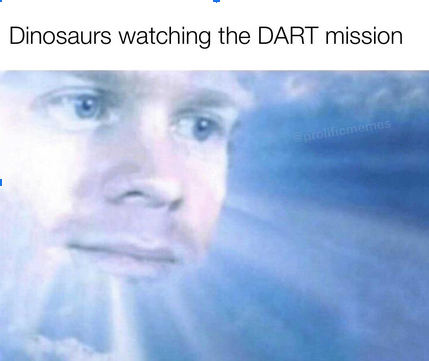 Others took to pop culture. Elon Musk uses the Chris Rock Oscar pic to show his appreciation for NASA's mission. Now the 'slap heard around the world' will also be heard from space!