TOP 10 documentaries on space you have to see in 2022
5th Sep 2022
Hollywood has created many masterpieces on the topic of space. However, they are all fiction to one degree or another. Even "Apollo 13" and "Man on the Moon," based on real events, cannot claim to be scientifically authentic, as they have many inaccuracies and plot treatments. So, where should we learn about the Universe's structure and space travel? There are books. But there are also space documentaries for this, and they also shed light on many burning issues related to the heavens.
We have collected the 10 best documentaries on space in our view that you will definitely enjoy watching. So get comfy, and let's go!
10 best space documentaries from Orbital Today
This selection includes series and full-length space documentary films from the last decade, which will answer many intriguing questions about this universe and help you learn a lot of interesting and exciting facts from the history of space exploration. Here is our space documentaries list:
Into the Universe with Stephen Hawking
Through the Wormhole
Cosmos: a Spacetime Odyssey
The Last Man on the Moon
Mission Control: The Unsung Heroes of Apollo
The Mars Generation
The Planets
Aliens World
Return to space
Last Exit: Space
Into the Universe with Stephen Hawking (2010)

If there is one space documentary video every person on this planet should see, it is Into the Universe with Stephen Hawking. One of the most prominent scientists on Earth talks about aliens, time travel, and his own take on the history of our universe from the Big Bang to the end of existence.
Hawking appears in linking scenes using his own synthesized voice, while the voice-over is read by actor Benedict Cumberbatch, who played the scientist in the 2004 BBC TV film Hawking.
The visual part of the series is simply amazing. Even if you have never been interested in astronomy, you will definitely fall in love with space and the Universe after watching it. Into the Universe with Stephen Hawking makes every viewer passionate about unravelling the Universe's mysteries. If you haven't watched this fascinating film, make sure to do so.
Through the Wormhole (2010-2017)

Runtime: 8 seasons (62 Episodes of 60 minutes)
This is an incredibly long but not at all boring space documentary with Morgan Freeman as a narrator. Through the Wormhole covers all aspects of science, from astrophysics to quantum mechanics. It brings together the greatest minds on the planet to find answers to most of the questions about our universe before and after the Big Bang. Is There a Creator? What Happened Before the Beginning? Is There Life After Death? Is There an Edge to the Universe? Are There Parallel Universes? Can We Travel Faster Than Light? What Do Aliens Look Like? And many others. If we still haven't convinced you to watch this series, Morgan Freeman will do it for us!
Cosmos: a Spacetime Odyssey (2014)

A remake of the 1980s cult deep space documentary Cosmos: A Personal Voyage, hosted by Carl Sagan, an eminent American astronomer who popularized astrophysics. The host of the new series was a follower of Sagan, astrophysicist Neil deGrasse Tyson. The series tells about space, physics, astronomy, and scientific discoveries in such an accessible language that even children can watch it. Tyson's narration is beautifully complemented by computer visualizations and performances by actors Kirsten Dunst, Amanda Seyfried, Paul Sorvino, Richard Gere, Patrick Stewart, and others who have played the roles of famous scientists ranging from Giordano Bruno to Albert Einstein.
The series aired on the Fox and National Geographic Channel networks and was a resounding success, gathering an audience of over 8 million people. A Spacetime Odyssey is one of the best space documentaries for a weekend for those who want to gain knowledge about the structure of our universe in a simple, coherent way.
Apollo space program documentary: The Last Man on the Moon (2014)

The film is about Eugene Cernan, the last Apollo astronaut to walk on the moon. The most interesting feature of this documentary is that it depicts space exploration from an astronaut's perspective. So, by watching it, you will learn how the mission influenced Cernan's ambitions, lifestyle, and family relationships. This is a gripping story about what it takes to become an astronaut, and the job's associated joys, self-sacrifices, and everything in between. The Last Man on the Moon asks the big question: what price are you willing to pay for progress in space exploration?
We all know the Apollo program history, but when a person who walked on the moon tells it… you will listen.
Mission Control: The Unsung Heroes of Apollo (2017)

Another Apollo space program documentary that takes us to the heart of the Apollo program and pays tribute to Mission Control in Houston and the men and women who worked hard to send a man to the moon. The 100-minute film sheds light on the causes of the Apollo 1 accident, and tells the story of the Apollo 11 and Apollo 13 missions from the perspective of the ground crew in Houston and astronauts Eugene Cernan, Gene Kranz, and Jim Lovell, revealing many amazing details behind those events. In anticipation of the new lunar mission, NASA Artemis, The Unsung Heroes of Apollo, will tell a particularly interesting story for anyone interested in lunar colonization.
The Planets (2019)

This BBC space documentary will take you on an exciting journey through our solar system. The program host, famous British physicist Brian Cox (not to be confused with the actor), explains the most complex mechanism of the formation and development of planets in a very accessible way. From the scorched lands of Mercury to the unshakable ice of Uranus and Neptune, you will learn all about these distant, mysterious worlds. The CGI in the series is simply superb and pairs well with the soundtrack composed by Matthew Bellamy of Muse. The BBC obviously did not skimp on the budget and hit the bullseye.
Last Exit: Space (2022)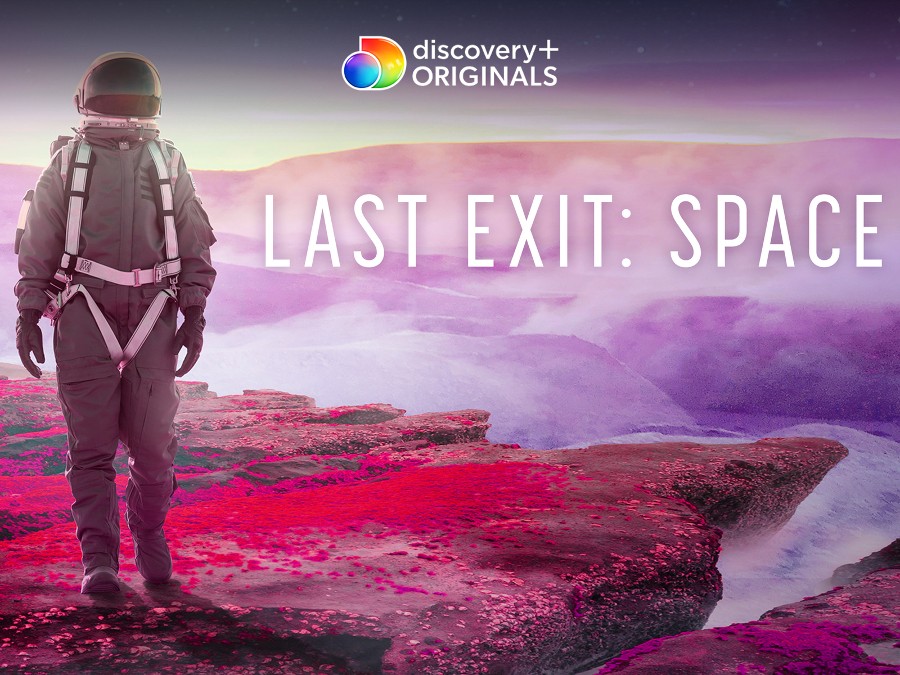 In this new space documentary, director Werner Herzog takes us on an unforgettable journey far beyond Earth, trying to answer the question: how close are we to fulfilling our dream of becoming space colonists? More than 7 billion people live on Earth and this number is growing. Our resources are running out. Will we seek our destiny among the stars? Since ancient times, we have looked at the night sky, wondering what is there, in the vast space. Now we know that there are over 100 billion planets in the Milky Way alone. Can one of them become our future home, asks Werner Herzog. And then he answers: "We should go as soon as we're capable of going." And what do you think?
Best space documentaries on Netflix
In recent years, Netflix has secured a leading position in the film industry. We could not ignore the best space documentaries of this company and included them in our selection.
The Mars Generation (2017)

This film is about a group of American teenagers who dream of going to Mars. To this end, they gather at a space camp in Alabama to be trained under experienced mentors' guidance. Besides the training camp, the documentary features many experts who discuss serious subjects, such as the Challenger and Columbia shuttle disasters, and speculate about the future of space expansion. This is a highly motivational space documentary for kids who want to become astronauts and colonize other planets.
Aliens World (2020)

This deep space documentary by Netflix tells not so much about space, stars, and nebulae, but about how life would look like on other planets of the vast Universe. Four exoplanets — Atlas, Janus, Eden, and Terra — are taken as an example. The first three have a biosphere, and Terra is a technologically advanced but dying planet orbiting a dying star. Scientists suggested how representatives of local civilizations might look and behave, and filmmakers used CGI to implement this vision. We assure you that watching the imaginary worlds of distant planets will be a pleasure.
Elon Musk space documentary: Return to space (2022)

It is simply impossible to talk about space these days without addressing Elon Musk and SpaceX. The film highlights the company's most iconic accomplishments and the challenges it has faced while navigating its way into orbit. You will see the historic launch of the Falcon rocket to the International Space Station and discover the motives driving Musk and his team, who firmly believe that space exploration is vital to the future of mankind.
From breathtaking footage of many failed launch attempts to the successful docking of Crew Dragon with ISS, Return to Space is a must-see for anyone interested in rocket science and space exploration.
Of course, there are many more brilliant films about space and its secrets, that simply didn't fit in our TOP 10. So if we haven't mentioned your favourite film in our list of the best space documentaries, leave us a comment.