OneWeb Signs Long-Term Distribution Agreement
10th Jun 2022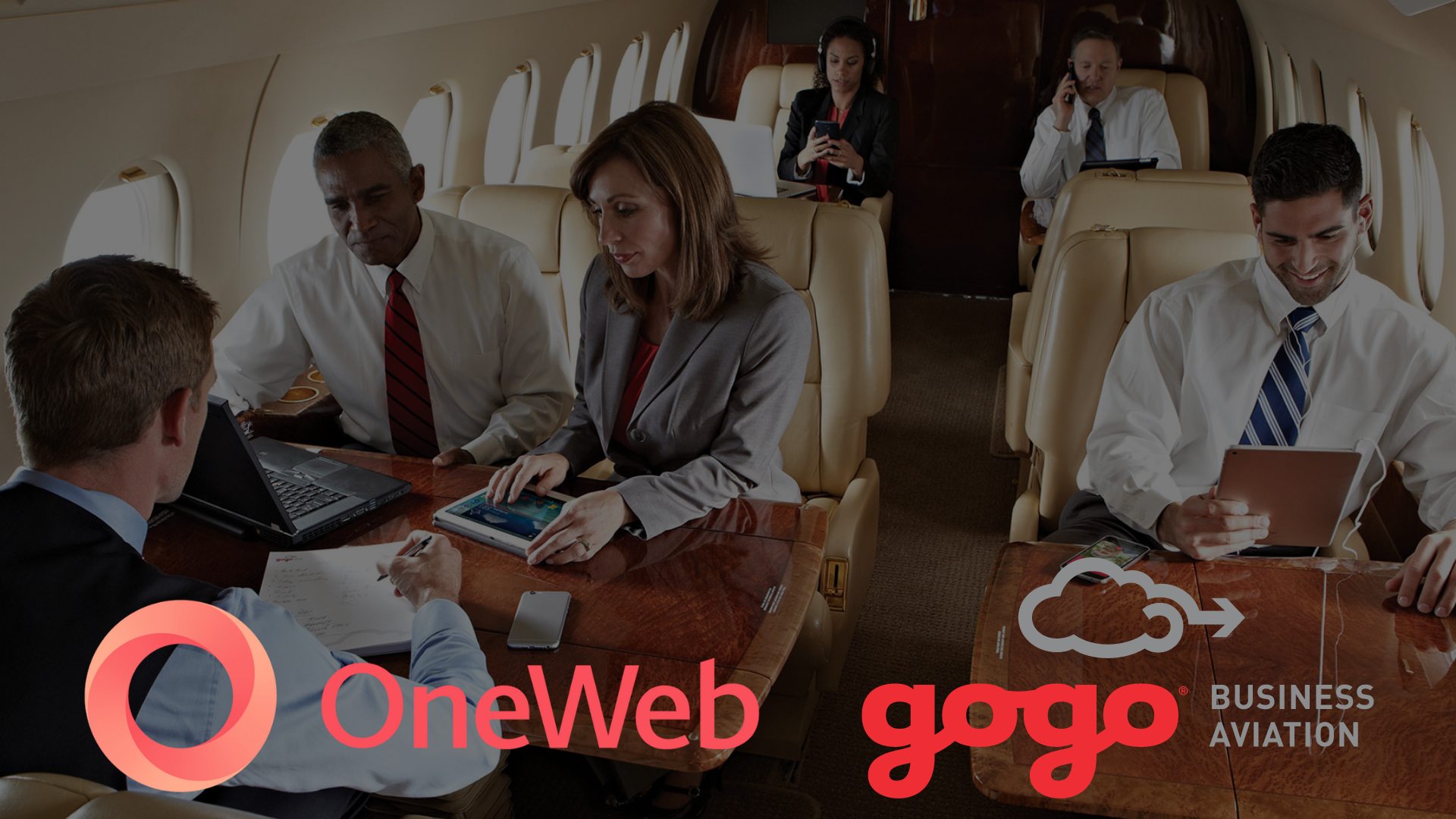 London based satellite-fed Internet provider OneWeb has signed an agreement to initiate high speed Internet access for the aviation industry. OneWeb will be utilising Gogo Business Aviation's services based on an extended distribution partnership agreement.
Under the agreement, Gogo Business Aviation, a provider of in-flight broadband Internet service and other connectivity services for business aircraft, will sell and market One Web's low latency, high-speed inflight broadband services to business aviation users worldwide.
Unleashing the Power of OneWeb's Low Earth Orbit Constellation
Gogo Business Aviation, which was founded in 1991 by Jimmy Ray, will utilize OneWeb's Low Earth Orbit (LEO) constellation. With this access, Gogo can provide a genuine "office in the sky" broadband experience to corporate aviation passengers and operators.
This is a big coup for the communications company. OneWeb is based in London and was founded back in 2012 by Greg Wyler. OneWeb Vice President Ben Griffin, said the following:
"We're committed to developing and deploying a high-speed, consistent and global low-latency connectivity solution for the business aviation industry, that has been developed by the business aviation community. Leveraging the experience and expertise of world-class partners such as Gogo is consistent with this approach."   
Gogo Business Aviation has a stellar reputation in this field
OneWeb partnered with Gogo due to its deep business aviation heritage, maturity in the market, and reputation. At present, the business has over 4,500 narrowband Satcom systems that have been installed and are flying around the world.
Gogo's Vice President, Jim MacDougall, said the following:
"For more than 30 years, Gogo Business Aviation has been a driving force behind the technological innovations that have connected the skies. "This agreement with OneWeb enables Gogo to continue to disrupt and innovate to bring our customers superior connectivity solutions while expanding our service to a global audience."
OneWeb to launch aviation services in 2024
OneWeb plans to launch aviation services for business aviation in 2024. Once enabled, the service will further improve connectivity around the world. This will ensure that everyone enjoys a consistent and high-quality experience, including Polar Region coverage.
Passengers will be able to stream applications like Amazon Video and Netflix, and keep in touch with family using WhatsApp and FaceTime. They can even enjoy uninterrupted live video conferences and cloud solution access.