In Case you Missed it: Rocket Lab's Mission to Recapture Booster with Helicopter Was a Success
27th May 2022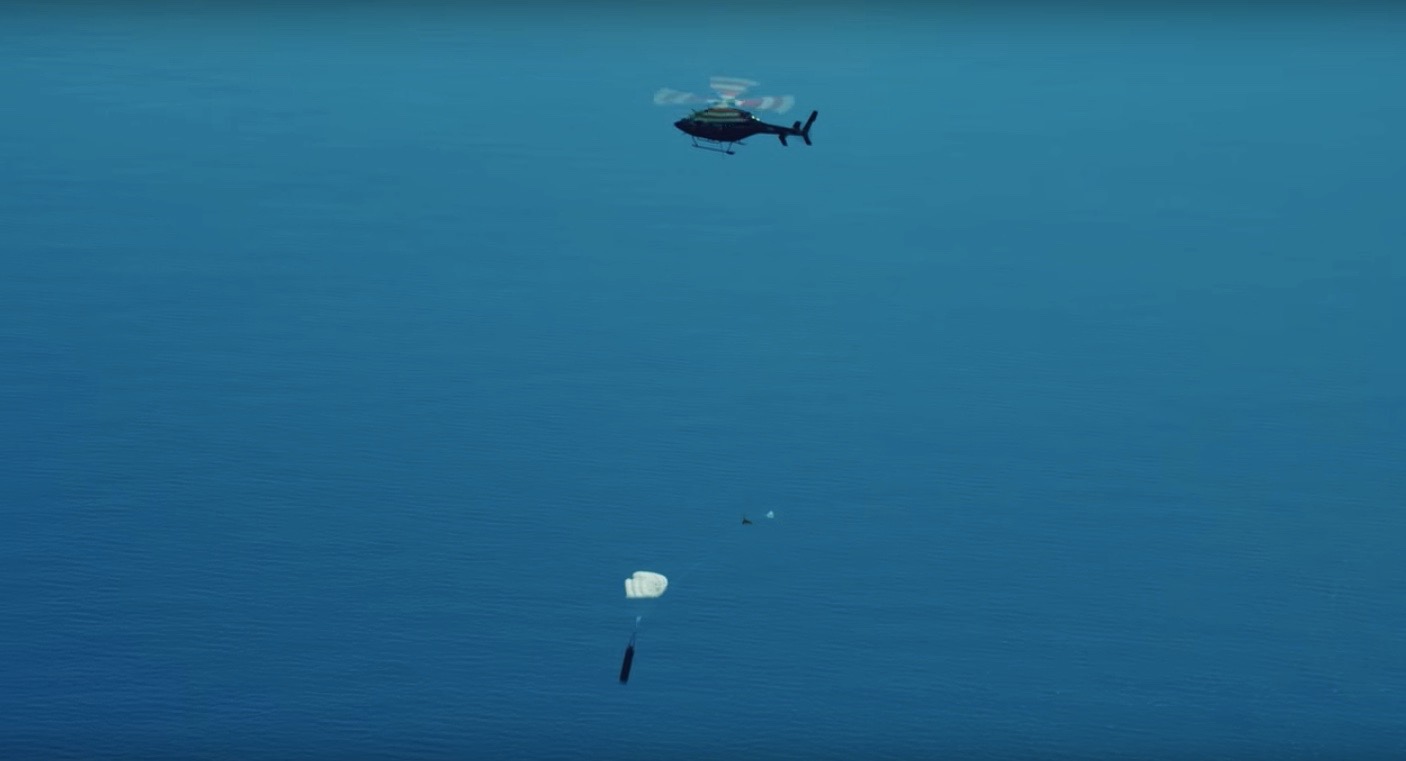 On 2nd May, Rocket Lab carried out another successful satellite launch, deploying a total of 34 spacecraft into orbit. This mission is the 26th launch of satellites for the company's Electron rocket. Now, the number of spacecraft deployed by the US launch provider stands at 146, but Rocket Lab clearly does not intend to stop there.
"There And Back Again" Mission Details
The latest Rocket Lab launch, dubbed "There And Back Again," became the first mission when the company recaptured its rocket booster from midair with a helicopter. After the successful launch of satellites, the Electron booster returned to Earth on parachutes; in the meantime, the first stage had a rendezvous with a Sikorsky helicopter that hooked the booster from midair.
The capture after a successful launch of satellites is a major milestone Rocket Lab has been striving to achieve for some time now. Even though the helicopter pilot reported slightly different load parameters from the ones estimated during testing, everything went smoothly. Regardless, he successfully loaded the rocket's first stage on a sea platform for further reuse.
Rocket Lab on Recent Satellites Launch
According to Rocket Lab founder and CEO Peter Beck, recapturing the rocket's first stage with a helicopter was like 'supersonic ballet.' By this, Mr Beck implies that a whole series of factors had to be considered and, more importantly, aligned to ensure the mission's success. Beck states that the entire Rocket Lab team is very proud of the achievement that brings the company one step closer to rocket reusability and, thus, offers more flexible and affordable access to orbits. Now, the company will assess the first-stage condition to see if anything should be readjusted before the next launch of satellites.
The latest satellite launch from Rocket Lab took place from Launch Complex 1 in New Zealand, but soon enough, the company should start using the second launch site in Colorado, US.