Blue Origin Announces Six Passengers for its Next Space Tourism Mission
27th May 2022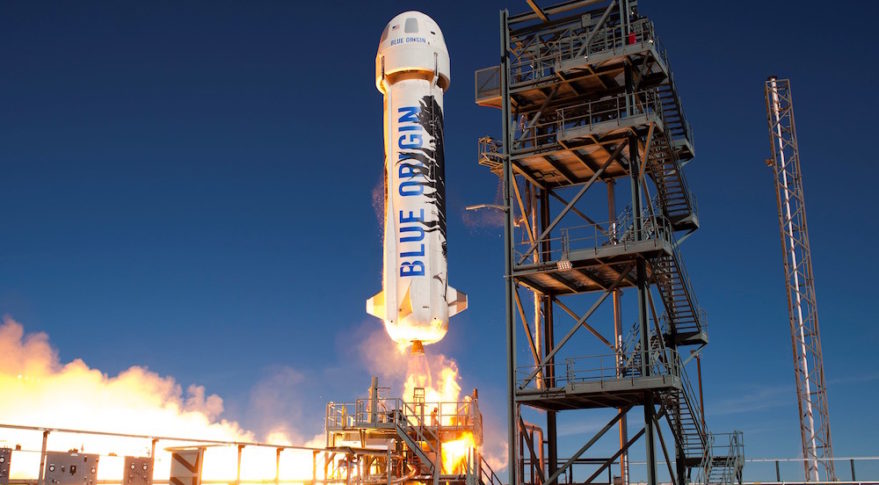 Blue Origin is getting ready for another space tourism mission and has already announced the passengers for an upcoming NS-21 flight. As usual, the New Shepard suborbital rocket will take six passengers to the edge of space. The date for an upcoming mission is to be announced shortly.
Blue Origin NS-21 Launch Plans
The upcoming NS-21 mission will be the fifth launch of Blue Origin's reusable suborbital rocket New Shepard. The launch will traditionally take place from the Blue Origin facility in West Texas. This time, all passengers aboard the rocket will carry postcards on behalf of another company foundation, Club for the Future. The purpose of the club is to inspire young people to pursue careers in STEM. It is not yet announced when the next New Shepard launch will take place, but the previous NS-20 mission took off this March.
Passenger Crew of the Next Space Tourists
The Blue Origin NS-21 space tourists crew will traditionally include six passengers:
Evan Dick, an engineer and investor undertaking his second space tourism flight after his NS-19 mission in December 2021;
Katya Echazarreta, a student at Johns Hopkins University pursuing a degree in electrical and computer engineering. Katya will become the first Mexican woman to fly into space;
Hamish Harding, a jet pilot who has been to the South Pole twice already;
Victor Correa Hespanha, a 28-year-old civil engineer and the first cryptonaut in the world;
Jaison Robinson, founder of the real estate company and finalist of Survivor: Samoa in 2009 show;
Victor Vescovo, a co-founder of private equity investment and the first person to dive into the deepest points of all five oceans.
Considering the previous history of Blue Origin space tourists flights, we can be reasonably certain that all passengers on board of the New Shepard rocket will get an unforgettable experience.