Blue Origin May Get Another Chance to Bid on NASA's Artemis Human Landing System
24th May 2022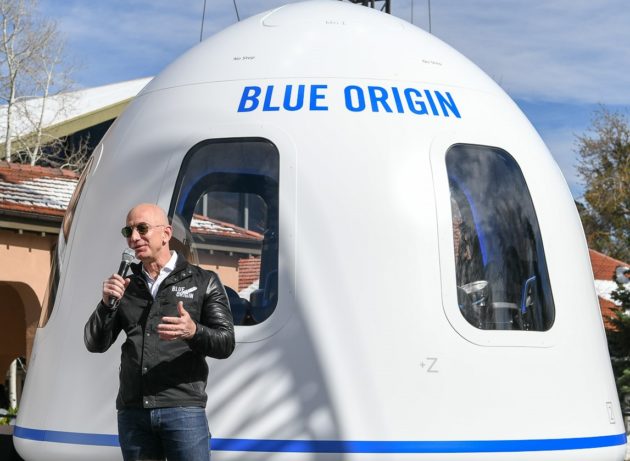 Bernie Sanders's recent lash-out at SpaceX and Blue Origin and his attempt to scarp the funding for the second Human Landing System for NASA's upcoming Artemis mission fails as the suggestion does not get enough votes in the Senate. The additional funding of $10 billion could be provided to NASA after all because the Senate votes for healthy competition in the space exploration niche.
Blue Origin & SpaceX Artemis Competition
The heated debate results from NASA's plans to launch another moon exploration mission, Artemis. The mission involves building a permanent moon base for subsequent trips to Mars and, possibly, other planets. To this end, NASA opened a competition for the human landing system. Originally, NASA was supposed to pick two companies out of three contestants – SpaceX, Blue Origin, and Dynetics.
However, NASA awarded SpaceX alone, quoting a lack of budget funds and stating that SpaceX's bid of $2.9 billion was the lowest one of the three. Blue Origin tried to appeal this decision in court but lost the case. Now, the bid for additional Artemis funds has been authorised by the Senate – despite Senator Sanders's open critique of spending taxpayers money to fuel the feud between two billionaires.
The newly passed bill implies competition between at least two companies to stimulate technological advances. So, despite some fierce opposition from the Senate, it does look like Jeff Bezos and Blue Origin may have another chance to compete for the human landing system to ferry astronauts to the moon.
NASA's Additional Budget Authorised
While Senator Sanders's pleas for cancelling the additional NASA budget were not gratified, one should not forget that authorising the budget does not yet mean providing the funds. So, even as Blue Origin or other companies bid their lunar lander projects to NASA, there is still no guarantee that Artemis will have another tech provider.