The Story of the Rise and Fall of Farmers Edge, What's Coming Next?
15th Apr 2022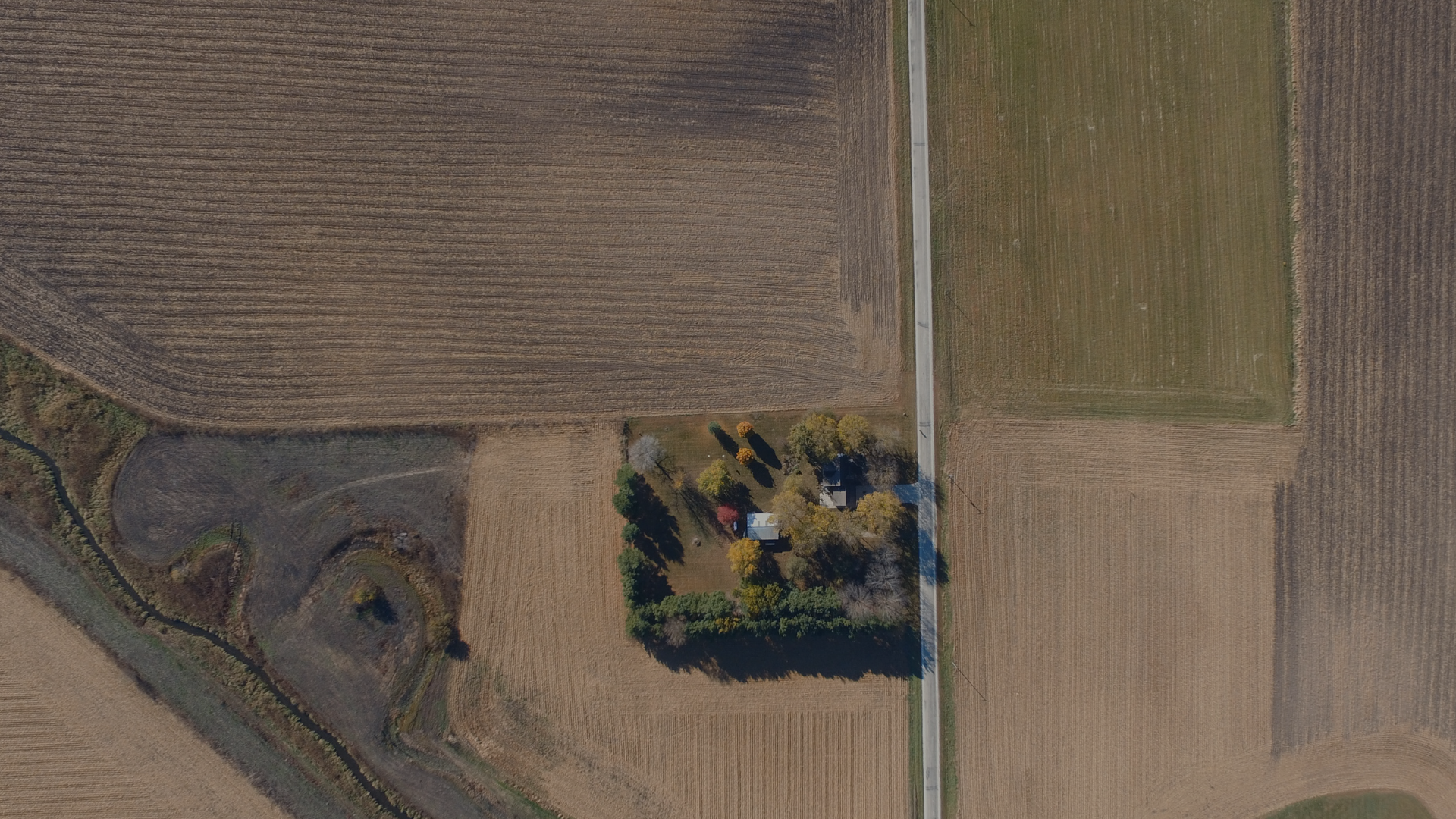 On 25th March this year, Farmers Edge, a Canadian company providing digital agriculture solutions using satellite data, announced the resignation of its CEO – Wade Barnes. With British BNP Paribas Asset Management UK Ltd. among its investors, the company positions itself as a global leader in the field. It has operations throughout Canada, the US, Brazil, Australia and Russia. However, the company has only managed to prove its leadership among the companies that came through the largest losses after going public in 2021 (Farmers Edge lost 86% of its value in less than a year).
The company attracted our attention when we found it on the list of space companies that haven't expressed their position on the war in Ukraine. Our interest then rose following news about Farmers Edge's CEO stepping down from his position after 16 years of leading the company. We decided to take a closer look at the company and its activities and reveal the reasons for the company's poor performance.
What and Who Stands Behind Farmers Edge
In 2005 two agronomists, Wade Barnes and Curtis MacKinnon, launched a company offering consultancy services and advising other agronomists. The expansion of such a business model was extremely limited, so they turned to the emerging market of data analytics based on satellite imagery. However, according to a former employee, Wade Barnes actually took possession of the technology developed by his partner, Lanny Faleide, a founder of agrarian-oriented imaging services Agri ImaGIS and Satshot.
This has hardly worked out as an expansion method. As the next step, Farmers Edge turned to an acquisition. In 2014, they acquired CropVentures, founded by Ron Osborne. CropVentures' assets and the strong technical team became a basis for the FarmCommand platform and CanPlug field sensors. However, the merging procedure did not go smoothly.
Farmers Edge Issues: Accusations and Incompetence
First, CropVentures' early-stage investor, Frank Spillers, claimed that he neither received compensation for his share in the company after the merger with Farmers Edge nor got the money invested in CropVentures back. Second, three former CropVentures employees launched the Farmobile company and registered a patent for a relay device capable of tracking farming operations and a farming data exchange program collecting and processing farming operation data. In 2018, Farmobile started litigation against Farmers Edge, stating that their use of FarmCommand products and CanPlug device is infringing Farmobile's patent.
The claims of illegally obtained technologies and infringed patent rights throw shade on Farmers Edge and its CEO. Combined with negative staff reviews, it evokes conclusions about the company's and its management's ethics and competence. The company has not managed to reach 40 million acres subscribed by 2019; now, the same target is set by the end of 2024. It isn't totally clear if Barnes believed in the company's capability to reach those goals or if he consciously provided misleading information.
Farmers Edge Issues: Staff Problems
Farmers Edge has also recently observed a high employee turnover. During the last year, 144 employees were hired, and 109 employees left the company within the same time. But high employee turnover is especially problematic when it happens among the company's top management. Nine top-level managers from different verticals left the company in a short period of time. Among them are two CFOs, VP of Business Development, VP of Technology, VP of Global Client Success, Head of Business Intelligence, VP of Special Projects, and Head of System Development. All of them worked on different tasks, so it's very likely that they left because of internal problems rather than because they were a weak fit for the company.
After that, the company needed positive reviews to get new hires. They found no other way to get positive feedback than to require existing employees to give it. As a matter of fact, several positive market reviews appeared on the same day in 2019, while other reviews were negative, with employees complaining about incompetent management.
Farmers Edge: Filling in Management Gaps
To fill the team with the people in critical positions, Barnes chose nepotism and appointed relatives despite them lacking viable experience. His wife, Marina Barnes, became the CMO, though she had no prior experience in leading marketing teams. And she managed nothing more than simply engaging an external marketing agency. Marina Barnes, who is Russian, was also among Farmers Edge employees who insisted on developing the Eastern European market, but in 4 years of activities, the region was bringing only 1% of income. That being said, the region did not bring the expected profits.
The COO position at Farmers Edge belongs to Trevor Armitage, Wade Barnes's school friend, so it's not about family relations only. One could also question Armitage's expertise. He was responsible for the conversion of "free trial" clients into paying ones and reviews about the company's services, but both projects failed. Conversion to paying customers is only 60% instead of the intended 75%. While a year-long free trial causes significant losses to the company, conversion of trial customers into paying customers is a critical indicator of success. Besides, customer reviews about the company's services remain negative, and the user base is actually decreasing. Under such circumstances, it wouldn't be surprising if Armitage happens to be the next to leave the company. He isn't listed among the company's executive managers; instead, the site features Matt Hesse, a newly hired VP of Global Operations. 
Third, after the CTO left Farmers Edge in June 2020, the company still cannot or doesn't want to find a replacement. Instead, Ron Osborne, who has dealt with Sales and Business Development activities throughout his career, overtook the responsibilities of a CTO. Now, employees criticise Osborne's lack of technical competence and point out the degradation of tech team performance following the prior CTO's departure.
Farmers Edge: Company's Profits
Difficulties in meeting KPIs and failing to transform clients into paying ones might lead to assumptions that the company that does not make high profits does not pay a lot. But it's not the case with Farmers Edge and its top management. The wages of the company's management are 3-4 times higher than the average in Canada. For instance, C-level managers at Farmers Edge earn on average C$450,000/year (with C$110,000-120,000/year being the Canadian average). Besides wages and bonuses, Farmers Edge's five top managers earned around $0.7m through options in 2021.
If one considers Barnes alone, he has already earned around $60M, thanks to Farmers Edge. He earned around $55M when selling his stake to VC investors before Fairfax joined and around $5M in wages and bonuses, provided that his salary did not change over 10 years. And while investors are suffering losses, $55M is now approximately half of Farmers Edge's total value.
Farmers Edge company is the one with a very strong idea and high success potential. The use of space technologies and satellite imagery analytics has already transformed into a necessity for farmers. Thanks to space technologies, farmers can obtain a range of significant data that will help them grow more food with fewer resources. This would ultimately assist in reducing the pressure of hunger on the global population.
Despite its potential, Farmers Edge is suffering. The company's top management isn't motivated enough to develop the company and gets high rewards, while clients don't get proper service and investors don't get a return on investments.
It also remains unclear whether the company's ties with Russia will have an impact on its share price – which has already been in free fall for the past year.

It seems like recently, the problems became obvious to the company's investors, and a change of management started with the CEO's departure, and a new strategy might be the next step. But it remains to be seen how the company will perform in the future. Hopefully, they will manage to succeed and take advantage of their high-demanded technology.