UK Space Agency Plays Major Role in Space Sustainability Summit
23rd Mar 2022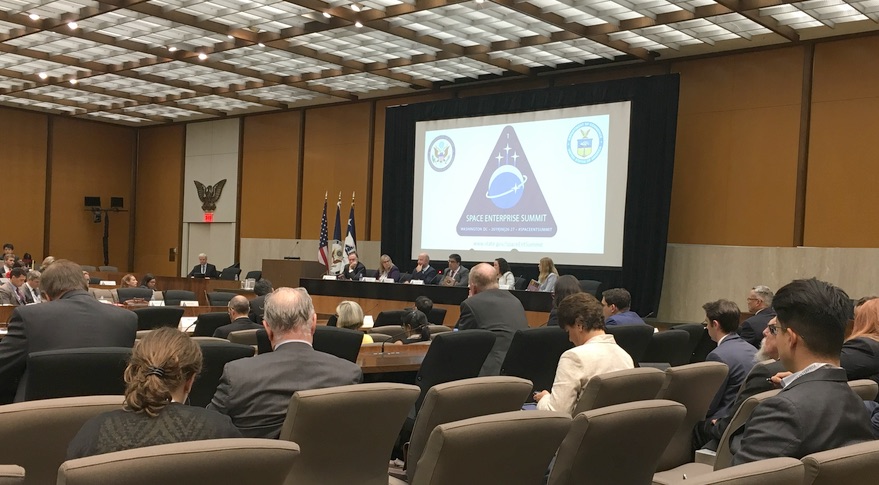 The UK Space Agency has confirmed they will act as co-host for the 2022 Summit for Space Sustainability. The conference will take place in June and will be co-hosted by the UK Space Agency and the Secure World Foundation. The event will be the 4th annual conference on sustainability in space and will focus on ecological questions, such as the prevalence of space junk in orbit. Currently, it is estimated that there are more than a million pieces of space debris in orbit. At least 30,000 of these are sizable enough to do significant damage to satellites. Meanwhile, small pieces of space junk are also capable of inflicting damage.
Summit on Sustainability to Address Vital Space Issues
Addressing the problem of space junk, George Freeman, the UK Science Minister, observed that modern society is more reliant than ever on satellites. Space firms use information from space to model things such as weather patterns and global warming effects. Satellites are also used for modern communications systems. The UK Space Agency recognises the damage that space debris can cause to satellite networks and is already working with agencies like ClearSpace and Astroscale. These companies are creating devices that will remove junk from orbit.
UK Space Agency Role Reflects UK's Growing Influence as Space Sector Leader
The Executive Director of SWF, Dr Peter Martinez, has expressed his enthusiasm to work with the UK Space Agency on sustainability issues. The UK space sector is growing at a rapid rate and is a leading manufacturer of satellites and space tech. With this in mind, the UK Space Agency acknowledges that environmental policy must adapt to increased human presence in space and hopes that the summit will achieve this.