Future of space travel: What will it be like?
17th Mar 2022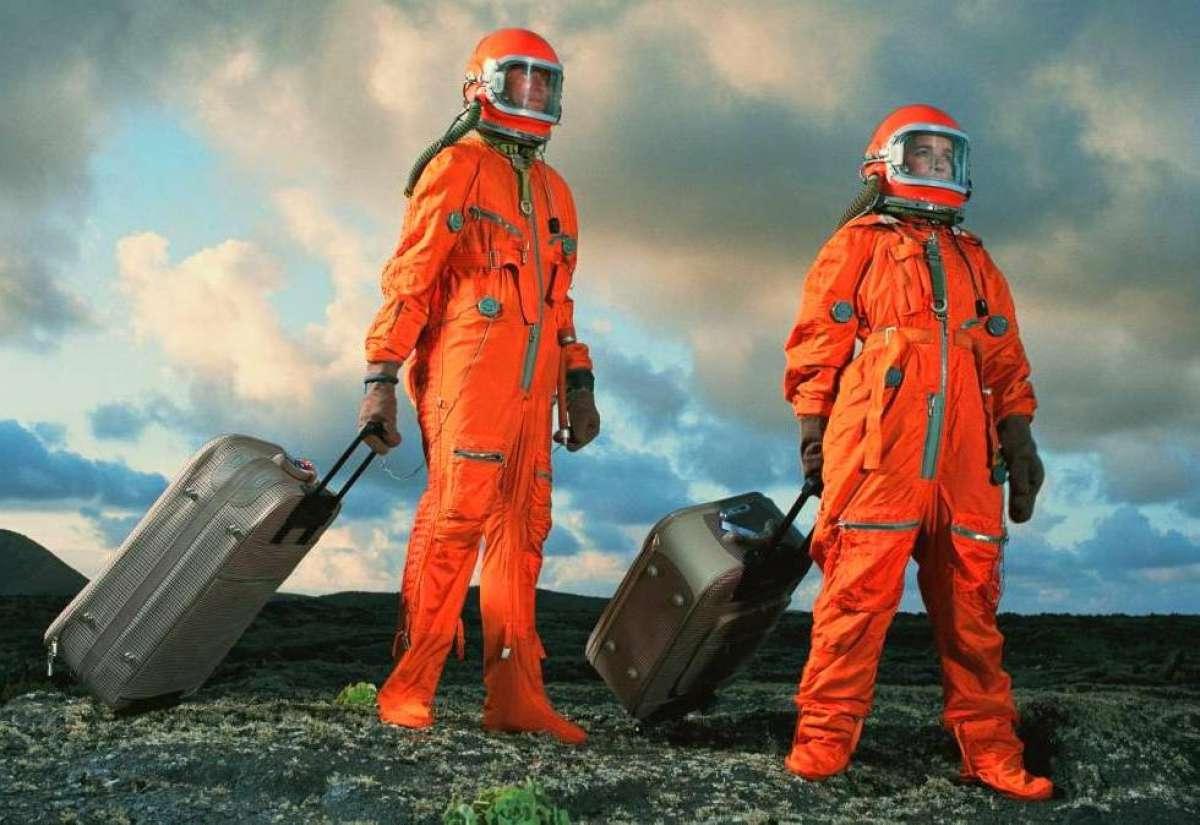 More than 60 years have passed since the first human space flight, but the future of space travel is still being written since only about 600 people have been in orbit so far. For most people willing to experience space travel, this wish remains an unattainable dream. But let's remember that cars, planes, and trains, available to everyone today, seemed a fantasy once. So will space tourism ever be a reality? It already is. More than that, it has been around for 20 years. Orbital Today will shortly remind you of the story and try to look into the future of space travel.
How it all started
A 37-year-old American English and biology teacher Sharon McAuliffe could become the first space tourist, on winning the "Teacher in Space" competition in 1984. By that time, US astronauts had made 55 successful space flights, and their safe return to Earth had become commonplace. to increase public's interest in the industry and demonstrate space flight reliability, NASA decided to send the first civilian into space. But it all ended in tragedy. On 28th January 1986, 73 seconds after launch, the Challenger's fuel tank exploded, killing all seven crew members, including McAuliffe. The practice of sending amateurs into space has been abandoned for many years, and the space tourism future was put on hold.

The second attempt took place in April 2001. American businessman Dan Tito paid Space Adventures a whopping $20 million for a seat on a Russian Soyuz rocket to go to the ISS. The journey lasted ten days, eight of which Tito spent at the station in zero gravity at an altitude of 400km from the Earth in the company of professional astronauts. From 2002 to 2009, another 7 millionaires and billionaires followed his example, but after that, no one wanted to part with a significant sum for years.
The tipping point occurred in the summer of 2021 when private aerospace companies Virgin Galactic and Blue Origin sent their first tourists into space, and while these flights were suborbital, they still determined the future of space tourism trends.
Unlike the $20 million eight-day trip to the ISS, Jeff Bezos and Richard Branson's companies offer to spend only three minutes in zero gravity, but the fare is also way lower – $200,000. At the same time, Virgin VSS Unity flight takes 2.5 hours, and Blue Origin New Shepard's – 11 minutes. This time difference is explained by different launch technologies. Virgin uses an air-launch system (similar to an aeroplane), while Blue Origin uses a classic vertical rocket launch. One thing these two have in common is that both offer to enjoy the view of Earth and starts from space, through panoramic windows from a height of more than 60km.
Virgin has made only one tourist launch so far, while Blue Origin carried out three. The pricing policy has fully justified itself. Seats in the suborbital shuttles of both companies are sold out several years in advance.
As the era of suborbital flights officially began, the interest in orbital flights rekindled. Unwilling to lag behind its main competitors, in September 2021, Space X hastened to launch the first Inspiration 4 orbital mission. The mission implied that four tourists stay on the Crew Dragon ship in orbit for three days. Following in Elon Musk's footsteps, the Russian Soyuz MS 20 delivered Japanese billionaire Yusaka Maezawa and his assistant to the ISS. This marked an important milestone for space tourism in the future.

What is the future of space tourism?
A study by Northern Sky Research (NSR) analysts suggests that over the next 10 years, about 60,000 passengers will go into space, and the total income from space tourism will be about 20 billion US dollars. What will the future of space travel look like?
Suborbital transportation
Private companies will continue to improve suborbital flight technologies, reducing their cost and improving the quality. However, despite this, interest in suborbital tourism is unlikely to last long due to limited supply. The Blue Origin and Virgin Galactic spacecraft can carry a maximum of six people (including two Virgin pilots) and offer only three minutes in zero gravity. Besides, the ships do not cross the Karman line (100km), beyond which real space begins. However, there is hope.
Experts believe that future space travel technology will be able to replace long air flights. In 2020, SpaceX announced its Starship rocket currently in development will be able to take up to 100 passengers on board and deliver them from one continent to another in less than an hour. More specifically, a 15-hour flight to Shanghai from New York on Starship will take only 40 minutes. If Blue Origin and Virgin Galactic follow the same path, while providing adequate service costs, the demand for suborbital flights will grow steadily.
Orbital vacation

As more companies consider space tourism, orbital vacations will become one of the future space tourism trends. Orbital infrastructure for recreation, including hotels in orbit and on the moon, could become profitable. Interest in the ISS in this regard is already reemerging. In addition, Orion Span and Blue Origin are developing luxury space hotel concepts called Aurora Station and Orbital Reef. Of course, vacations in space are still far away, but many tourists can already visit space themed hotels on Earth. The best of them are located in China, the USA, Canada, and Switzerland.
Will space tourism ever be affordable?
No doubt, only multi millionaires can afford such trips today. Paying 200 thousand dollars for 3 minutes in weightlessness or 20 million for 8 days in space is not something everyone can easily afford. A century ago, ordinary people could hardly pay for a ticket across the Atlantic, and flying on planes was even more expensive. Today, such trips no longer surprise anyone. Once space tourism becomes mainstream, it will also have a positive impact on many socio-economic processes on Earth: job creation, development of new energy infrastructure based on solar energy, etc. This will increase the scale of opportunity and innovation, boost competition, and ultimately make space travel available for ordinary citizens.
Is space tourism a good idea after all?

Every industry has positive and negative aspects, and space travel is no exception. Despite the prospects and benefits, this industry calls for careful risk assessment. Let's take a look at the main facts about future space travel.
1. High expenses
Blue Origin and Virgin Galactic flights require huge investments in infrastructure and technology that are not paying off at this stage. How much does it cost for space tourism? It is difficult to say, but the costs are in the tens of billions. In fact, these are very expensive toys of billionaires. Of course, they can afford such a luxury at the expense of other, highly profitable businesses, but imagine if this money was spent on more pressing issues, i.e., fighting poverty, hunger, medicine, etc.
2. Passenger health
While astronauts take years to prepare for flights, private individuals will fly with minimal instruction. However, heavy workloads and zero-gravity conditions greatly affect health. According to a recent study involving British astronaut Tim Peake, space travel causes more than a third of astronauts to experience temporary anemia due to the destruction of large numbers of red blood cells. While astronauts remain in a state of weightlessness, this does not cause any problems, but the symptoms appear on Earth, under the influence of gravity. This threatens not only the development of space tourism but also the idea of ​​colonising planets since it creates an increased risk for passengers experiencing conditions exacerbated by anemia. Here, we are, first of all, talking about cardiovascular pathologies, which, according to WHO, top the list of common diseases. In other words, you need to be not only rich but absolutely healthy to fly into space. The combination of these factors significantly reduces the number of potential space tourism customers.
3. Environmental impact
A rocket burns hundreds of tons of fuel to overcome the Earth's gravity and leave the atmosphere. Of course, humanity is inventing ever-more environmentally friendly fuels, but emissions in the upper atmosphere still destroy the ozone layer and provoke global warming. And although the level of emissions from rockets is less than 1% compared with cars, the development of space tourism will inevitably lead to a significant increase in the number of rocket launches, which means an increase in environmental impact risk.
In addition, emissions are not the only problem with a rocket launch. While technology does not yet allow a full transition to a reusable rocket, there remains a high risk of an uncontrolled fall of the first stages to Earth, spills and fuel leaks during transportation, which inevitably destroys the environment.
And yet, despite all cons, the future of space exploration looks quite promising. Rapid technology development can no longer be stopped. In another 5-10 years, getting from London to Sydney by a rocket in half an hour or spending a vacation in orbit could become as commonplace as ordering a taxi or a hotel room today.