Orbex Space Low-Mass Fuel Tanks Provide Innovative Micro Launch Solution
24th Jan 2022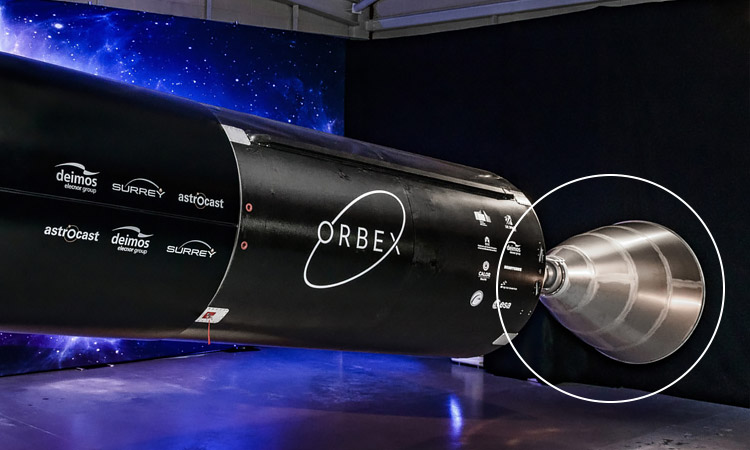 Orbex Space Innovates Low-Mass Fuel Tanks for Micro Launchers
Using innovative technology and carbon fibre, Orbex Space has developed a niche for building low-mass fuel tanks for use on micro launcher space crafts. Micro launchers are generally used to carry small payloads, such as satellites, into orbit. These payloads usually weigh less than 350kg. For this reason, fuel tanks on micro launchers must be made from lightweight materials while still being secure. Orbex Space has developed the innovative strategy of manufacturing micro launcher fuel tanks from carbon fibre, thereby meeting this low-mass requirement.
Carbon Fibre Fuel Tanks Offer Low-Mass, Durable Option for Micro Launcher Craft
As well as the need for low-mass fuel tanks, any part of a spacecraft must be durable enough to withstand potential collisions with meteors and space debris. The Orbex Space facility tests its carbon fibre products in specially designed climate rooms that replicate the conditions and challenges of space. These test facilities allow researchers to test their products under up to 10 tonnes of mass.
UK Space Agency Supports Carbon Fibre Fuel Tanks Technology
By investing heavily in premium technology and in skilled researchers, Orbex Space has been able to develop state-of-the-art and innovative solutions to problems. The company has developed a unique method for building and installing carbon fibre fuel tanks in micro launcher crafts without the need for a plastic or metal tank lining. Although the company keeps their methods firmly under wraps, they have an impressive list of space industry collaborators and funding bodies. The company has received support from the European Commission, the UK Space Agency, and the UK's National Composites Centre.