Virgin Orbit rings the opening bell of the NASDAQ exchange
19th Jan 2022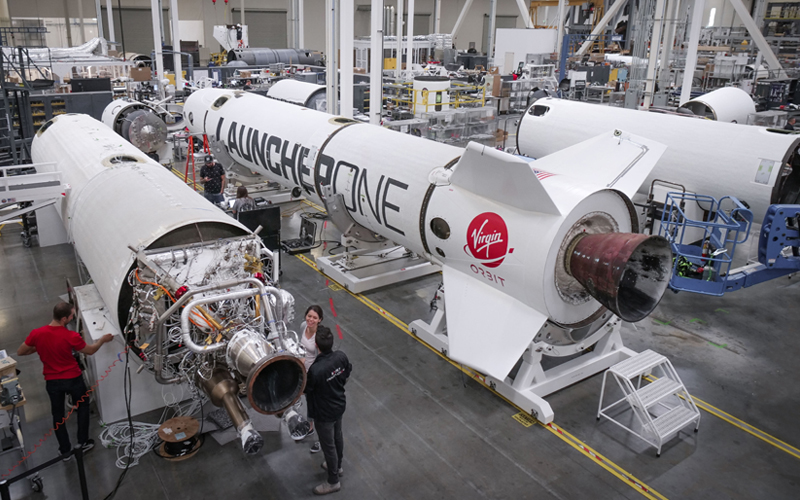 There were a lot of firsts for Times Square happening in January: the first sizable snowfall of the year fell, and a Virgin Orbit rocket, all 70 feet of it, was carried out in front of the NASDAQ stock exchange building. This marks Virgin Orbit's official joining of the stock market. The space company became publicly traded on the exchange on December 30th, but Richard Branson wanted to commemorate the occasion properly.
Virgin Orbit has a very good 2021
CEO, Dan Hart, shared with reporters that the company has been energised from within to strive for even more success. According to Mr Hart, all company launches in 2021 were picture perfect.
The celebrations came just days before the third official commercial flight was due to go through on January 12th, but lanched on January 13th, with 7 satellites carried into orbit on LauncherOne, the same type of rocket used during the celebrations. The rocket is launched from the wing of a modified Boeing 747, named Cosmic Girl.
When asked whether the Virgin Orbit team was prepared for the mission, Hart shared that while every flight has its own 'personality', he expected that the team in charge would perform excellently. He also stated that he was expecting the team to complete a Launch Readiness Review over the weekend in preparation for the imminent launch.
Virgin Orbit to carry payloads for the Department of Defense
The January 13th launch included four payloads for the Department of Defense. Naturally, information regarding the contents and nature of the cargo is classified, but a representative of the US Space Force has said that they are of a 'demonstrating' purpose.
LauncherOne seems to be a game-changer for Virgin Orbit, securing the space company several contracts and continued exposure to investors and backers.