SSTL Will Lead a Study for the UKSA's Space Debris DeOrbit Mission
29th Dec 2021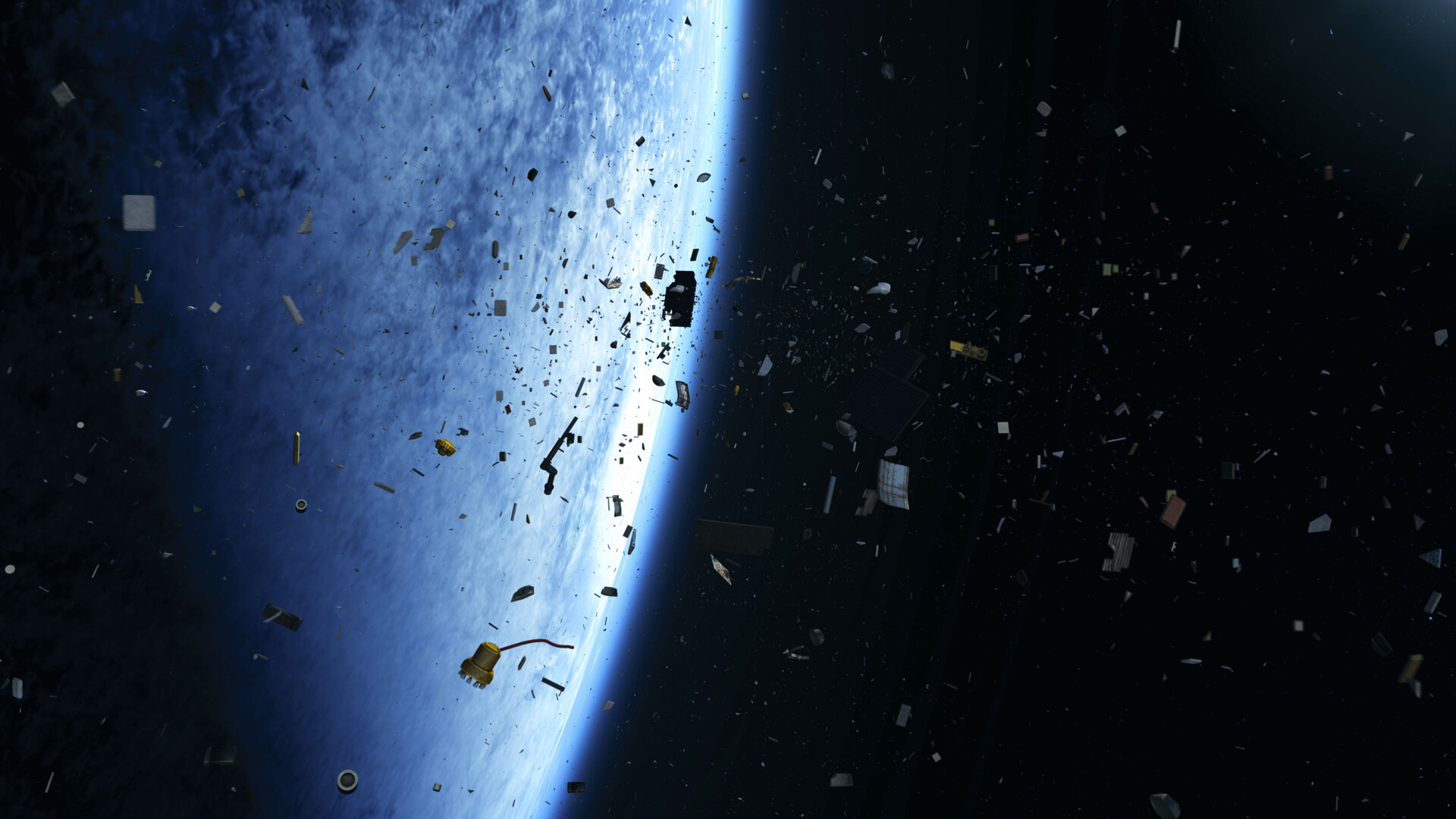 The UK Space Agency has appointed Surrey Satellite Technology (SSTL) to lead a consortium of UK companies for the Space Debris DeOrbit Mission. The goal of the consortium is to determine requirements for a mission to de-orbit two non-operational satellites that have turned into space debris.
SSTL's Expertise to Lead Space Debris DeOrbit Mission
SSTL already took part in two space debris removal missions — RemoveDEBRIS (2019) and ELSA-d (2021). The company's interest in space debris removal missions is perfectly justified given that SSTL's satellite CERISE was the first confirmed case of object collision in space. In 1996, the satellite was hit by debris from the Ariane rocket, which severely damaged the spacecraft and compromised its performance.
This year, the issue of space debris removal became even more pressing after Russia's anti-satellite test that resulted in a multitude of new space debris on top of 30,000+ space junk already floating in orbit.
The new study aimed to determine requirements for the UKSA's Space Debris DeOrbit Mission, called LEOPARD, which should demonstrate the technologies necessary for cleaning up the orbit from defunct spacecraft. SSTL will target some of its defunct satellites to ensure all data for an upcoming Space Debris DeOrbit Mission is valid.
Consortium Members to Help with Space Debris Removal
SSTL will lead seven more UK companies and organisations on the space debris removal mission:
Airbus Defence and Space will be in charge of robotics and orbit servicing;
GMV NSL will be responsible for navigation software;
NORSS will provide situational analysis;
The Satellite Applications Catapult will work on a ground segment;
University of Lincoln will provide mathematical modelling;
University of Surrey will design vision instruments;
ClearSpace will analyse market needs.
With such an impressive team onboard, the latest UKSA Space Debris DeOrbit Mission has a high chance of success.